News |
Monday, 19th March 2018
Last week to sign up for the Great Manchester Run
Give it a go and join Mo!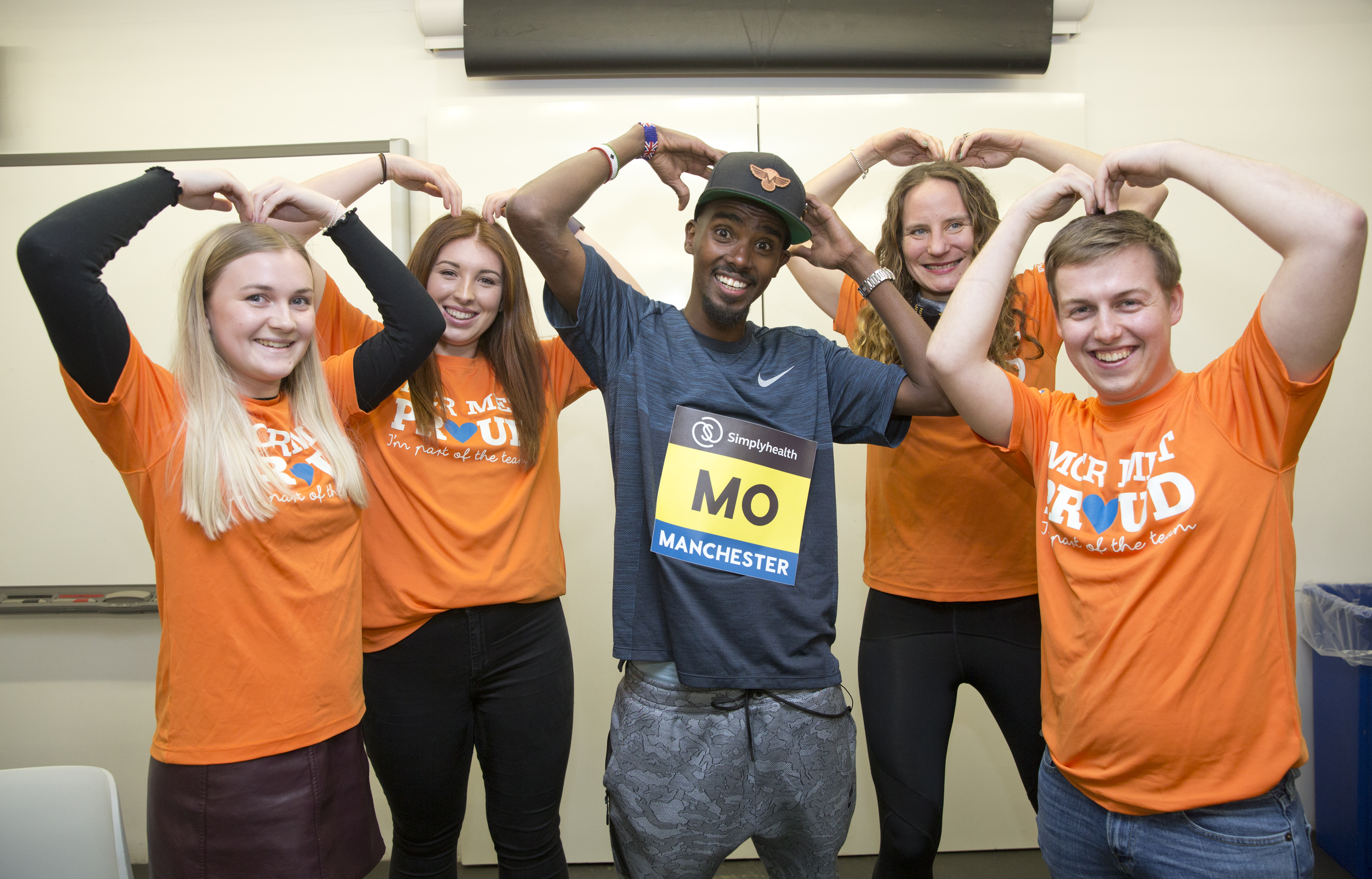 This is the last week for students to sign up to the Great Manchester Run on Sunday, 20th May for a special discounted run entry fee of £20.
Give it a go and join Mo!
Need some inspiration to join Team Orange? Sir Mo Farah wants you to "Sign up today and get cracking" by joining Team Orange.
Mo is running the Great Manchester Run for the first time this year and he recently gave some training tips to Team Orange members Rebecca, Angelique, Hollie and Bradly in the build up to the 10k.
Whether you want to join in with the fantastic team spirit, you're taking part in the Great Manchester run for the first time or you're aiming to break your personal best like Mo, joining Team Orange is easy!
Please visit mmu.ac.uk/run and click 'Sign up now'.
The website is full of top running tips, inspirational staff and student 10k tales and training plans to help you feel better, go further and get faster.
Registrations to join Team Orange will close on Friday, 23rd March (at 17.00pm), so don't miss out on your opportunity to show Manchester you're #McrMetProud by signing up today!