News |
Monday, 19th March 2018
Gothic literature could 'decolonise' the curriculum
Children's Gothic gives a truer reflection of cosmopolitan Britain, research argues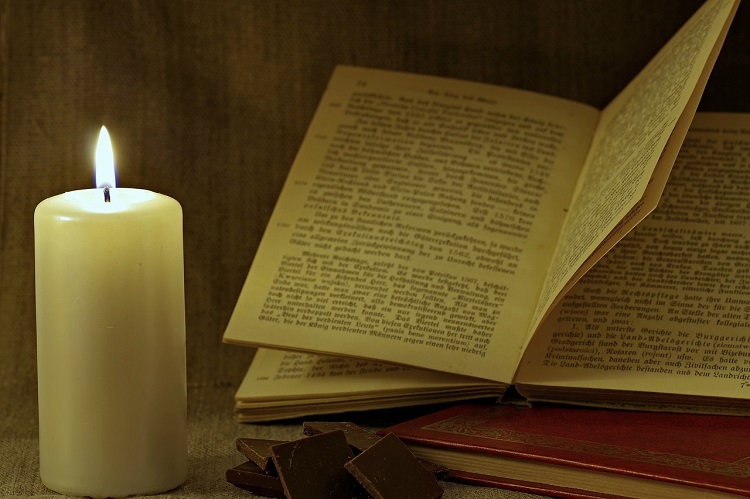 Gothic literature that resurrects Britain's imperial past should be taught in schools to "decolonise" the curriculum, new research argues.
Such books portray more realistic British values than those that the government currently require to be promoted in schools, suggests the new study published in the Children's Literature in Education journal by expert Dr Chloe Germaine Buckley, from Manchester Metropolitan University.

These books use Gothic techniques to assert an alternative set of values which define a more cosmopolitan Britain and confront historic traumas.

The government mandated in 2014 that the 'fundamental British values' of democracy, rule of law, individual liberty and tolerance of those with different faiths and beliefs must be promoted to aid spiritual, moral, social and cultural development.
Remembering the past
According to Senior Lecturer in English Dr Buckley, however, novels such as Coram Boy (2000) by Jamila Gavin and Bali Rai's City of Ghosts (2009) could promote a dialogue about more diverse ideas of shared values and national identity.

Dr Buckley said: "The structure of Gothic writing relies on the idea that the past is never completely behind us. In fact, if it is not properly dealt with, it can erupt violently again in the present. These novels expertly highlight the dangers that lie in not confronting and resolving trauma from the past."

Both Coram Boy and City of Ghosts use familiar imagery of ghosts and hauntings, violence and villainous characters recognisable from classic Gothic literature.

Set in 18th Century Britain, Coram Boy tells the story of two orphans – one the child of an African slave – who unravel a plot from a wealthy benefactor of their hospital for unwanted children to sell them into slavery.
I believe Gothic fiction has a role to play in the much needed process of decolonising education from primary level upwards
City of Ghosts focuses directly on Britain's colonial past, telling the story of the Amritsar massacre of 1919 through two young orphans and an older man addicted to opium, who, through a series of flashbacks, is revealed to have been a wounded First World War veteran who fought for Britain and yet was denied residency status.

Buckley said: "The novels question dominant narratives of British history that nostalgically celebrate the past that are favoured in current education policy.

"These stories, involving slavery, corruption and violent colonial rule, powerfully suggest that Empire itself bequeathed a fearful inheritance for modern day Britain that is still unresolved."

She cites the Brexit vote as example of an unresolved imperialist nostalgia in contemporary British politics, given credence by 'fundamental British values' and proposed changes to the national curriculum to focus more on British history in recent years.

Instead, teaching using the work of postcolonial authors could teach us more about the importance of confronting our past to shape a set of cosmopolitan values.
Event on diversity
"The novels suggest alternative values that affirm difference while asserting the importance of the right to have rights.

"I believe Gothic fiction has a role to play in the much needed process of decolonising education from primary level upwards," she said.

An event titled 'De-Colonising Children's Literature – an evening of discussion about diversity in YA Fiction' takes place at the International Anthony Burgess Foundation in Manchester on March 29.

Authors Gavin, Rai, Catherine Johnson, Pete Kalu and Alex Wheatle will discuss the underrepresentation of BME characters in Children and Young Adult Fiction and the role of the Gothic in confronting trauma from Britain's history.

The event will also feature the launch of the Commonword Diversity Young Adult Fiction Prize for 2018.