News |
Wednesday, 28th March 2018
Researcher awarded British Academy Postdoctoral Fellowship to understand how children learn to communicate
Prestigious grant to support three-year project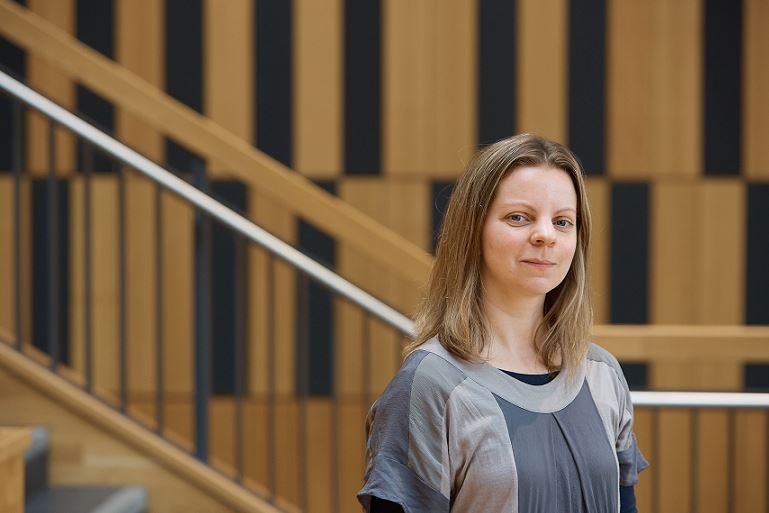 A Manchester Metropolitan University academic has been awarded the prestigious British Academy Postdoctoral Fellowship to examine how children learn to communicate.
Dr Abigail Hackett will receive £250,000 to analyse how children develop literacy, especially in non-formal learning environments, in a project that may have implications for policymakers.
Dr Hackett, a Research Fellow at the Education and Social Research Institute, is the first academic from the University to receive a Postdoctoral Fellowship from the British Academy.
The Fellowships enable early-career academics in the humanities and social sciences to conduct a significant piece of research leading to publication over a period of three years.
More than just language
Parents, policymakers and teachers have anxieties about when and how much young children should speak so often overlook other forms of communication that young children use.
Dr Hackett points out that such fears are based on a very narrow notion of child communication that fails to take into account the different methods that children use to convey their thoughts and feelings.
She said: "The way that children communicate is varied and complex. My previous research has shown that children often communicate through movement, such as running and dancing, as much as they do through speech. Yet, this is an area that is often overlooked by government and policy makers.
"Increasingly, investment is being directed into getting younger children, particularly from low income households, into nursery earlier in the belief this will 'close the gap' with regard to children's use of words and school readiness. However, little research has examined the role of place in young children's communication: how does being in a home, or a classroom, or a museum or a park, shape how children choose to use and combine different modes of communication, including words?
"By focusing on certain measures of language and communication skills – such as the number of words a child knows before starting school – we run the risk of overlooking the diverse ways that children develop and participate in their worlds."
Collaborating with families
The three-year project will see Dr Hackett work collaboratively with families based in northern England.
Dr Hackett added: "I'll be recruiting a small number of families and visiting them over two years. I'm interested in the expertise that parents have with their own children, and hope that my research will be guided by their input.
"I'm looking to investigate how children from different cultural backgrounds develop language skills through experiences with materials, objects and places. This could be through interacting creatively and communicating through gestures and movements."
Dr Hackett will follow up her research findings with a web toolkit to help early years practitioners use her findings in their own practice. The project outputs will include a book for parents and carers offering alternative ways of thinking about young children's experiences.
Findings will be shared with the communities involved in the study and disseminated innovatively through an exhibition and family fun day.
Real-world impact
Professor Richard Greene, Pro-Vice-Chancellor of the Research and Knowledge Directorate at Manchester Metropolitan University, said: "Dr Hackett deserves warm congratulations for winning this prestigious award for funding from the British Academy – in what is a first for the University.
"Her project combines innovative research that has the potential to impact on policy, with real-world public engagement. We look forward to her findings."
Alun Evans, Chief Executive of the British Academy, said: "We are delighted to welcome the largest ever cohort of Postdoctoral Fellows.
"It is particularly exciting to recognise the achievements of so many women at early-career level. This is a promising trend – both for our disciplines and academia as a whole – as Postdoctoral Fellows often go on to stellar academic careers."