News |
Monday, 30th April 2018
Swapping just an hour of sitting for exercise can boost older people's health
Manchester Metropolitan researchers found even a small change could help the heart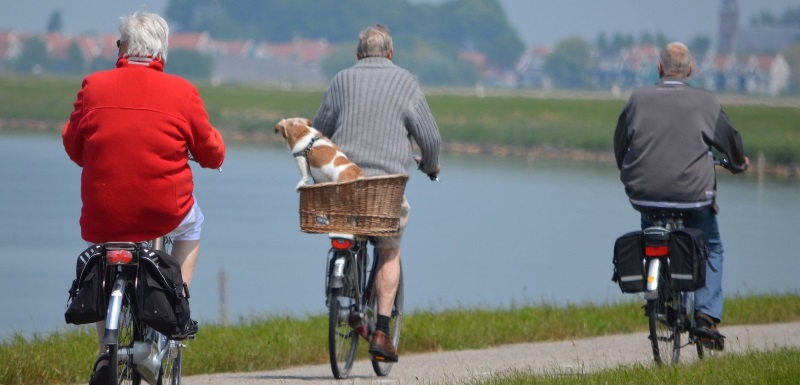 Swapping just one hour of sitting every day for even the most moderate of exercise could significantly boost older people's health, researchers have found.
Men and women aged between 60 and 90 with a largely sedentary lifestyle could help reduce the signs of ageing on their cardiovascular system – such as the thinning of blood vessels - with only a small change in behaviour.
That is the conclusion of detailed research carried out by academics led by Dr Gladys Pearson at the Department of Exercise and Sport Science and the Deputy Director of the Musculoskeletal Sciences and Sports Medicine Research Centre at Manchester Metropolitan University and published in the Journal of Physical Activity and Health.
Tracking actual movement
Dr Declan Ryan fitted 100 older adults in Cheshire with thigh-mounted accelerometers to see how they moved during a typical week ­­- and discovered they were sitting for an average total of 9½ hours a day.
Nine out of 10 did not undertake the recommended 2½ hours a week of "moderate intensity activity" such as brisk walking, dancing, gardening or housework.
Feeding the participants' ultrasound measurements and heart rates into computer modelling, Dr Ryan found that replacing one hour per day of sitting time with less than 10 minutes of moderate intensity activities, or even just standing, could reduce an older person's resting heart rate.
Leaving the chair or sofa behind for an hour of "light intensity activity" - which covers things like walking slowly, making a bed, preparing food or washing the dishes - could help widen the carotid artery in the neck, improving blood flow and lessening the chance of a blocked artery.
Opting for "short moderate intensity activities" instead of the settee may reverse the thinning of the popliteal artery in the knee, according to indications.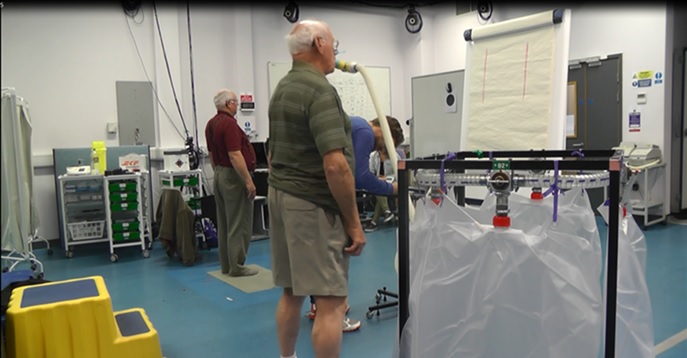 'Spend less time sititng'
Dr Ryan, a recent PhD graduate, said: "An increase in resting heart rate and carotid artery diameter can be a sign of unhealthy ageing and the results of this research suggest that these changes can be reduced by decreasing the amount of time older adults spend sitting each day.
"Given that close to none of the older adults we studied achieved the government recommended amount of moderate intensity activity but also spent nine and a half hours sitting down each day, we have to explore new ways to improve cardiovascular health that are more feasible to achieve for older adults.
"Our findings are promising for those older adults who do not currently do structured exercise because it suggests that doing more everyday tasks instead of sitting could be as effective at improving health status."
Doing more everyday tasks instead of sitting could be as effective at improving health status
Finding ways to maximise daily activity
Dr Pearson, Deputy Director of the Musculoskeletal Sciences and Sports Medicine Research Centre at Manchester Metropolitan University and a Reader in Human Muscle-Tendon Physiology, said: "Cardiovascular disease is one of the leading causes of death in British older adults and as the population becomes older, we need to find affordable and palatable ways to maximise how our daily activities may contribute to preventing the incidence of disease.
"Achieving this will not only benefit the individual through de-escalating their progress towards physical dependence, but also help relieve the socio-economic strain of ill-health.
In a parallel study, Dr Ryan discovered that older adults responding to the International Physical Activity Questionnaire – a form patients fill out themselves that is popular with medical professionals - understated the amount of time they spent sitting and overstated the amount of exercise lasting 10 minutes or more they enjoyed.
The findings of the Manchester Metropolitan University study have been published in the journal PLOS ONE.
Respondents reported on average they sat for as little as 39 hours a week but the accelerometers fitted to the body to monitor movement showed the academic team that in reality this figure was 67 hours.
The study participants also suggested they completed 21 hours a week of moderate physical activity but in actuality Dr Ryan's readings proved the average undertaken was less than 1½ hours each week.
Avoid using questionnaire for the over-60s
Dr Ryan said: "This is an essential piece of information. The International Physical Activity Questionnaire is widely used by health professionals and the private sector to measure their client's physical activity time.
"However, the use of this questionnaire should be avoided when measuring the physical activity time of older adults.
"If this form of the International Physical Activity Questionnaire is used to measure older adults' sitting and physical activity time, then there can be no certainty that the results of the questionnaire truly reflect the client's lifestyle, which could result in the incorrect lifestyle change advice being provided.
"We would be recommended the use of direct measures of movement such as pedometers or even better, accelerometers."