News |
Monday, 21st May 2018
'Everyone ran as one': Team Orange shine at Great Manchester Run
Runners enjoyed fantastic atmosphere and camaraderie at 10K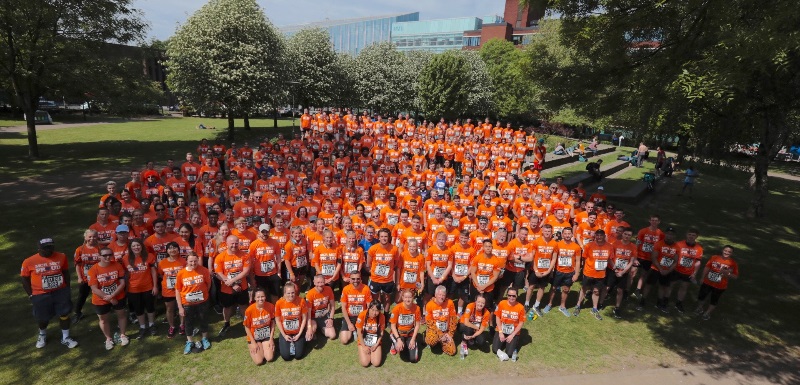 There was perseverence and perspiration as 600 students, staff and alumni made it to the finish line in yesterday's sun-drenched Simplyhealth Great Manchester Run.
Dressed in the signature bright T-shirts, members of Team Orange led off the White Wave of the 10K of the race around Manchester city centre and parts of Trafford at 1.25pm.
Amid a party atmosphere, the University runners proved themselves #McrMetProud by encouraging one another to complete the course and collect their finisher's medal on a sweltering day.
Many were running with friends and work colleagues - and some were tackling the event for the first time.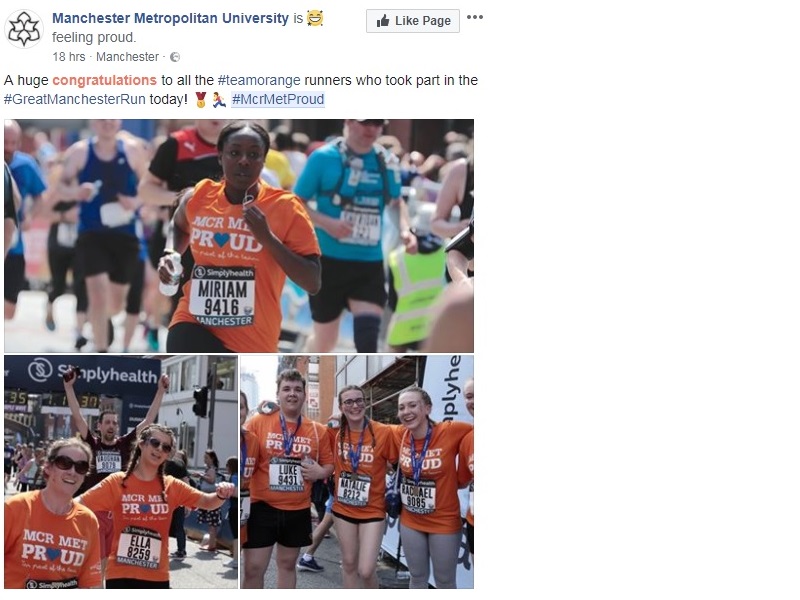 Supporters applauded and urged on the participants from the Manchester Metropolitan University cheer spot near Hotel Football at the 4km mark.
Phil Cook, Head of Development (Sport), said: "Increasing our runner numbers by 130 this year showed the growth and enthusiasm from our students, staff and alumni.
"The impact on seeing the orange wave run past us at the Team Orange cheer spot was fantastic and truly showed that our runners were #McrMetProud.
"I am sure next year's race for us will be bigger and better allowing us to push our runner numbers to the 1,000 mark.
"Thanks to all of our volunteers and MMU Sport staff who supported in the lead up to and event day preparations."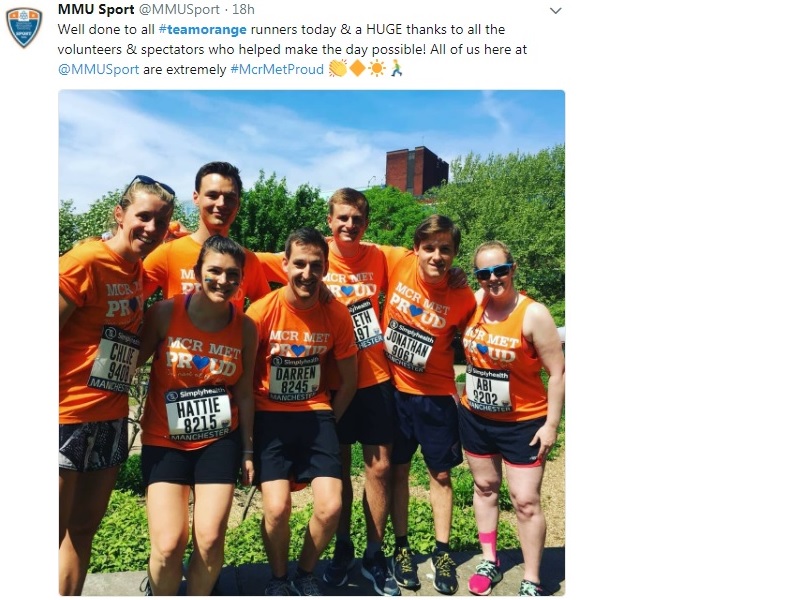 Team member Mattea posted on Instagram: "Buzzing to have completed my first proper run and to have raised £162 for the Christie.
"So proud to represent Team Orange today as well.
"Everyone ran together as one today and it was fab to be a part of. #justkeeprunning #teamorange #mcrmetproud #thechristie"
Manchester Met runner Lucy wrote on the same platform: "What an amazing day, worth all the pain, so proud of my besties, bring on the next one."