News |
Tuesday, 29th May 2018
Great Manchester Run 2018: Team Orange highlights
A big thank you to everyone who took part on Sunday 20 May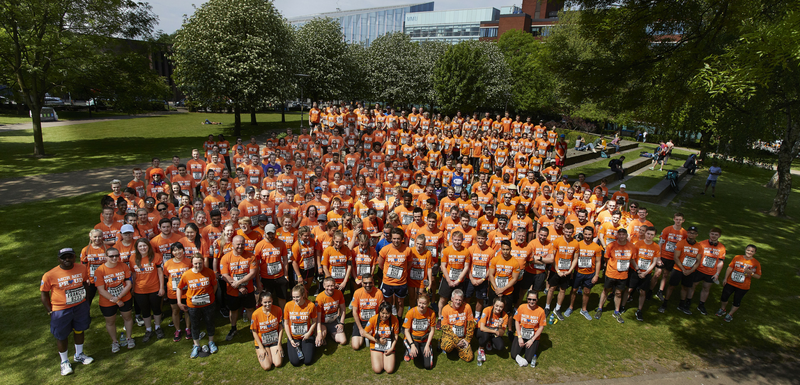 Whether you were running, cheering or just taking part in the fun of the day, everyone did a great job in showing Manchester what makes us #McrMetProud.
Watch our Great Manchester Run picture montage that perfectly captures the great Team Orange spirit of the day!
Team Orange 2018 headlines:
Over 450 Team Orange runners took part
It was 22°c when Team Orange started the run at 13.25
Our fastest male runner was Tom Hindmarch (Project and Marketing Assistant) – 38.48
Our fastest female runner was Sarah Hudak (Physiotherapy Student) – 41.29
So far Team Orange have raised over £4,300 (and still counting) for various charities
Our Team Orange Charity Runners have raised over £1,300 (and still counting) for our very own First Generation campaign
One Dinosaur was seen running on behalf of Team Orange
Although there was lots of sunburn and tired legs, everyone had a fantastic day
If you would like to link your fundraising efforts or make a donation to our Team Orange runners, please visit our #McrMetProud Great Manchester Run JustGiving page.
We're already looking forward to the 2019 Great Manchester Run, so why not get ahead of the game and register your interest by contacting sport@mmu.ac.uk.
Thank you again for making the 2018 Great Manchester Run a #McrMetProud success and see you at the starting line on 19 May 2019.