News |
Thursday, 7th June 2018
Historian stars on BBC documentary Who Do You Think You Are?
Michala Hulme revealed a special connection between actress Michelle Keegan and Emmeline Pankhurst
A local historian at Manchester Metropolitan has delved into the family history of popular TV actress Michelle Keegan to reveal secrets from her Mancunian roots.
Michala Hulme, associate lecturer at the University, starred on the first episode of the 15th series of "Who Do You Think You Are?" – BBC One's popular genealogy documentary series in which celebrities trace their ancestry.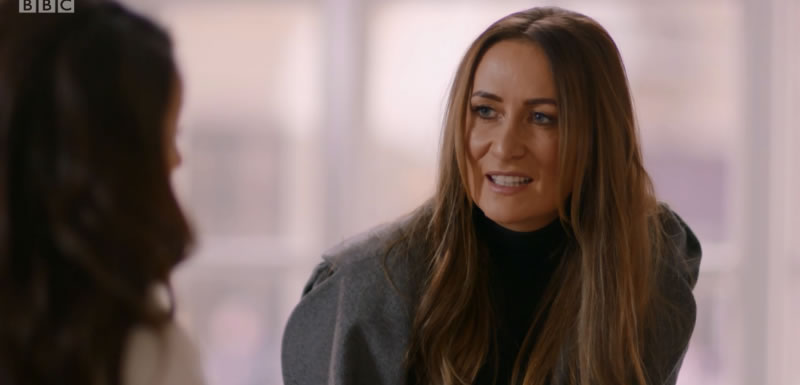 The findings
Michala visited Manchester Central Library with Michelle Keegan to find out more about her great-great grandparents, Elizabeth and John Kirwan.
Michala exposed the terrible conditions that her great-great grandmother was living in in Gorton at the beginning of the 20th century, causing her to lose two of her children under the age of two.
A standout moment in the show was when the University's genealogist revealed a special connection to suffragette leader Emmeline Pankhurst.
Michala presented the birth certificate of Elizabeth's daughter, Norah, which had been signed by 'E Pankhurst' – she was a registrar for Chorlton on Medlock district at the time, and was famous across Manchester for her fight for women's suffrage.
The episode forms part of the BBC's Hear Her season – a dedicated season of content across TV and radio and online to mark 100 years since suffrage and the centenary anniversary of woman being able to vote in the UK.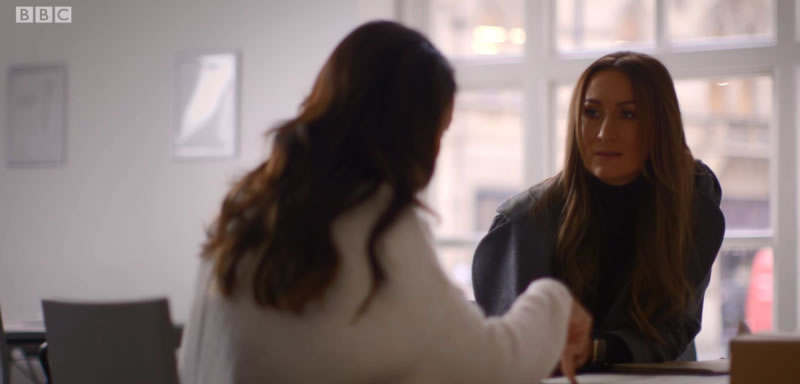 Becoming a Genealogist
Michala said: "Having worked as genealogist and historian for many years and being a massive fan of 'Who Do You Think You Are?', getting to work on the programme was a big opportunity. Having someone like Michelle on the show really helps open the world of genealogy and history to a whole new audience.
"My love for history came about in my early twenties when I decided to research my own family tree – this was while I was I was travelling around the world as an editorial model – I was hooked!
"I wanted to know more about how my ancestors lived, so I swapped catwalks for cemeteries and began on my journey into the past – going to college and then to Manchester Metropolitan University to study history. I discovered that one my ancestors came from a terraced house in north Manchester and went on to star in several films with Laurel and Hardy.
"Genealogy was my way into history and I hope that through programmes like Who Do You Think You Are?, more people will want to study history and learn about their past."