News |
Thursday, 7th June 2018
Business School welcomes new Heads of Department
Prof. Claire Hannibal and Prof. Michael Bresnan join the Leadership Team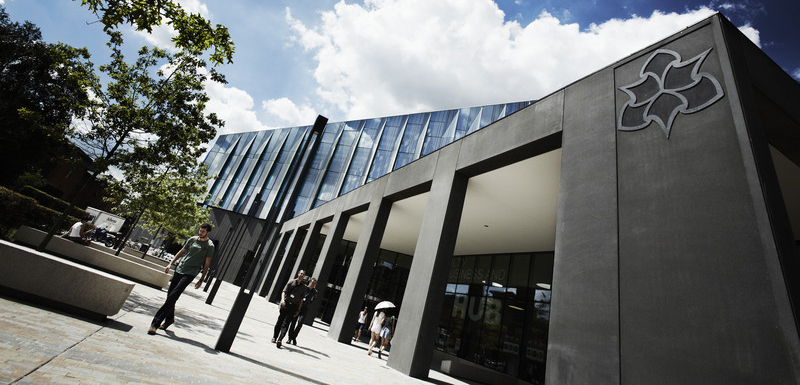 Manchester Metropolitan Business School has welcomed Professor Claire Hannibal and Professor Michael Bresnan as new Head of Departments.
Professor Claire Hannibal
Professor Hannibal joins Manchester Metropolitan as Head of the Department of Strategy, Enterprise and Sustainability.
She joins from the Wolverhampton Business School where she worked as Professor of Operations Management and Head of the Management Research Centre. Clairehas previously held faculty positions at the University of Liverpool Management School, Bradford University Management School and Manchester Business School.
Professor Hannibal's research has focused on performance measurement in the context of social sustainability and non-profit/voluntary sector organisations. Her work has been published in peer reviewed journals including the International Journal of Operations and Production Management, Supply Chain Management: An International Journal, Production Planning and Control and the Journal of Business Ethics.
Prior to joining academia in 2003, she worked for three years in Ethiopia with Voluntary Service Overseas (VSO) and has held managerial positions in manufacturing, textile processing and retail.
Professor Michael Bresnan
Professor Michael Bresnan joins Manchester Metropolitan as Head of the Department of People and Performance from the Manchester Business School.
Professor Bresnan has previously worked at Manchester Business School and the University of Leicester, School of Management as Professor of Organisational Behaviour. Prior to that he worked at Warwick Business School, University of Warwick as a Lecturer and Senior Lecturer and as a Lecturer at Cardiff Business School.
He began his career as a Research Fellow at Loughborough University and holds both a PhD and first class degree in Industrial Economics from the University of Nottingham.
Professor Julia Clarke, Pro-Vice-Chancellor of the Faculty of Business and Law at Manchester Metropolitan, said: "I am delighted to welcome Claire and Michael to the University. They bring a wealth of knowledge and experience to our committed academic team and I look forward to working with them to continuing and developing the fantastic and impactful work of their respective departments."