News |
Tuesday, 12th June 2018
Take the 'Consent Matters' online course
Find out more about consent and healthy relationships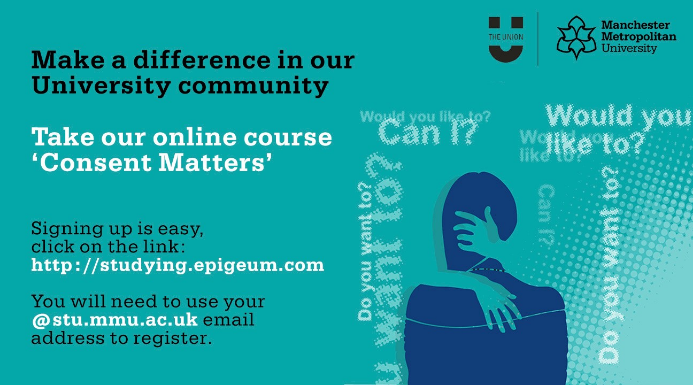 Manchester Metropolitan University and The Union are delighted to launch 'Consent Matters', a fantastic new training package that focuses on consent and healthy relationships.
The training is one aspect of a large-scale collaborative project between the University and the Students' Union, which aims to stimulate positive change in our University community, help students to understand and practice consent to prevent sexual violence and harassment.
The online course aims to make it easier for you to understand your boundaries and support your friends and is made up of four modules:
Thinking about consent
Communication skills and relationships
Looking out for others
Support services available
Accessing this online course is easy, simply visit https://studying.epigeum.com and log in using your student email address.
You can work through the modules one-by-one or do the whole course in one go, whatever works best for you.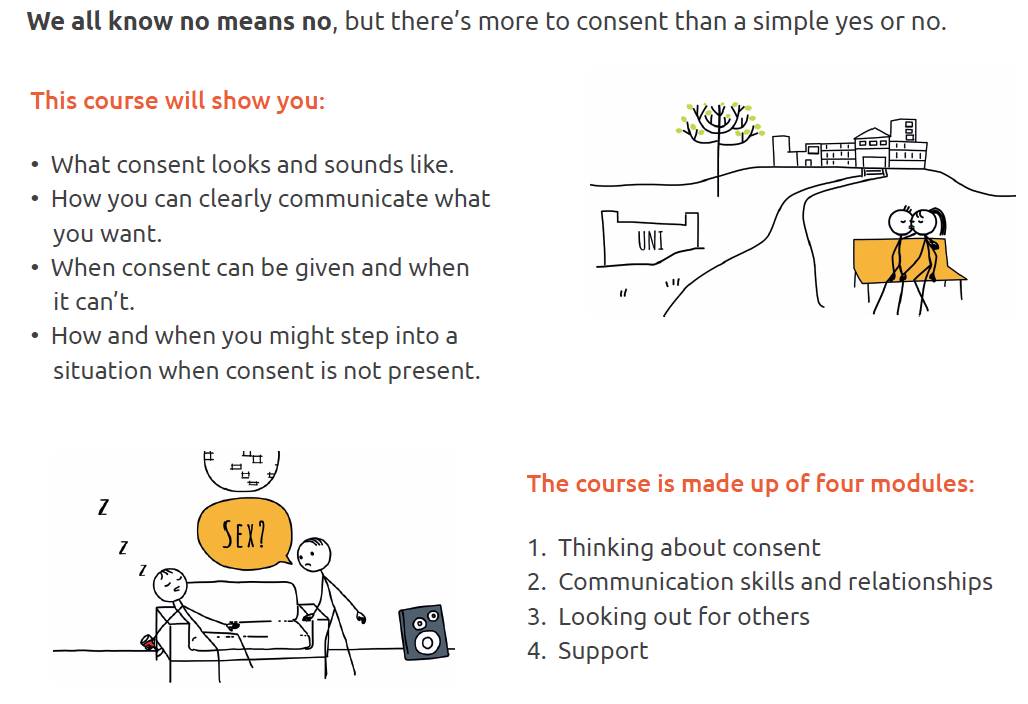 Don't forget, you can also access a range of support from the Counselling, Health and Wellbeing Team and The Union Advice Centre about healthy relationships and more.