News |
Friday, 15th June 2018
Students go to Gambia to support local development projects
The team are fundraising to support their work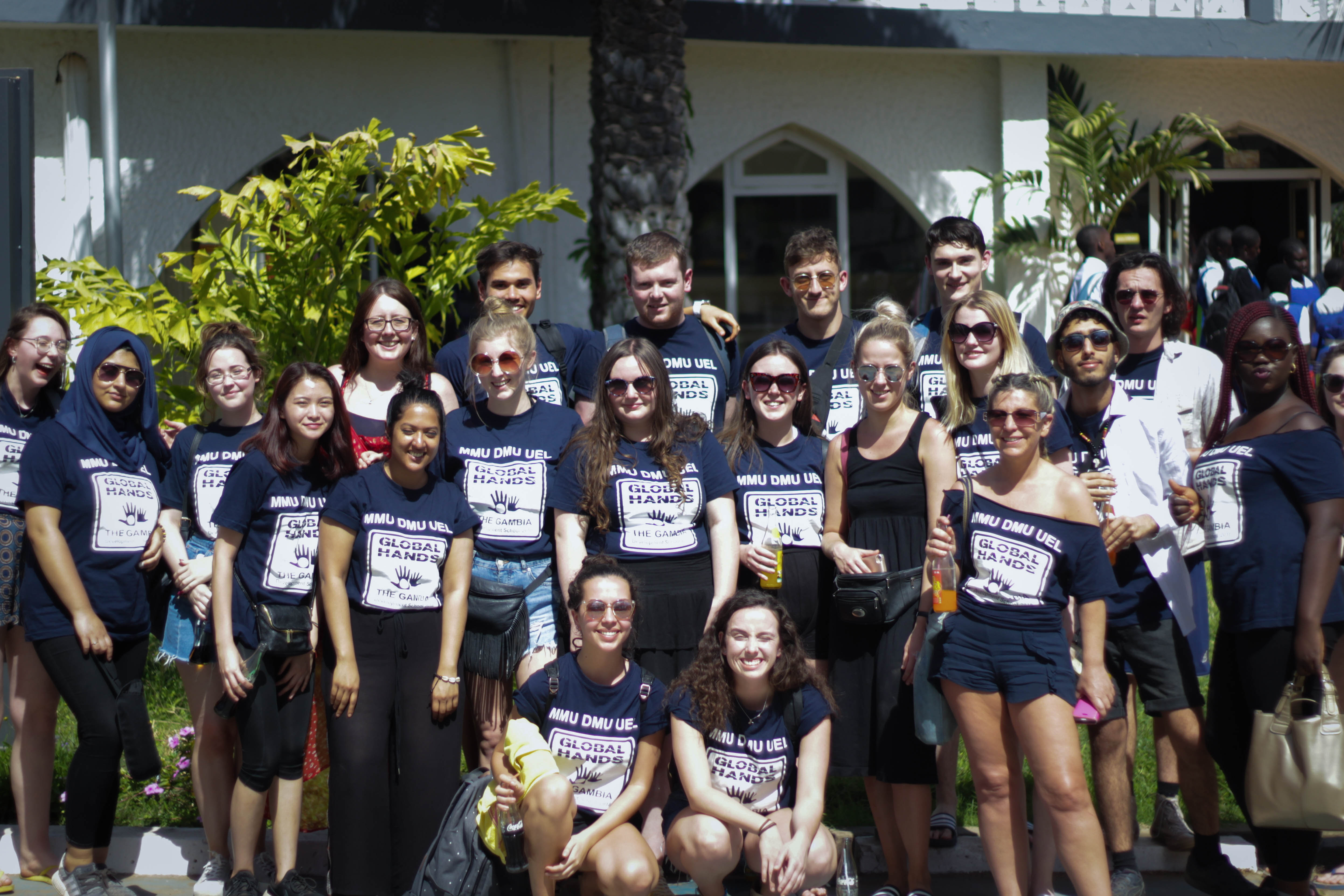 Five Manchester Metropolitan University students are set to travel to The Gambia in partnership with Global Hands CIC Leicester UK next week, to support local development projects and study globalisation.
Staying at the Global Hands Manduar Development Hub, the students will support initiatives including a Community Action Day, where they will deliver a range of free poetry, creative media and arts and crafts workshops alongside guest speakers and local organisations. They will also support a Pop-up Wellbeing Clinic, which will offer free medical consultations and treatment to the community of Manduar Village and its surrounding villages.
The team have been crowdfunding in order to finance community initiatives and raise vital funds to support their projects. So far they have raised over £200 towards the Education Trust Fund project and have under a week to raise further vital funds to make the Community Wellbeing Pop-up Clinic a success. Their target of £300, will go directly towards medication and transport for volunteer Gambian doctors and nurses to provide free medical care to the village and its surrounding communities.
Please support their Wellbeing Pop-up Clinic crowdfunding visit.
Global Hands is a social enterprise set up by staff and students at De Montfort University in Leicester. They aim to tackle issues regarding local and global issues by raising these concerns through community engagement. They also support people to build their capacities.​