News |
Tuesday, 19th June 2018
Man Met alumnus writes stirring World Cup poem for BBC Sport
Mike Garry helps people "get in the mood" for this year's competition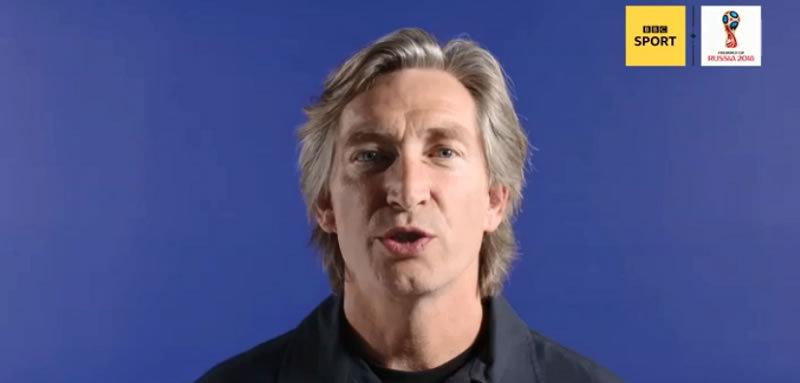 Poet and alumnus Mike Garry has written a rousing poem for BBC Sport to help people "get in the mood for the World Cup".
The poem has been made into a video for the BBC Sport website that encourages football fans to support their country and get on board with watching the 2018 World Cup to witness moments "never seen before" and "history being made".
"Imagine the unimaginable, expect the unexpected, because formality, predcability in this game is disrespected. For these boys they eat rule books for breakfast, eat form guides for their tea, and they can do things on the pitch the likes that you have never seen. You see young men testing science with the physics of a ball, so don't sit there and tell me that you've seen this all before."
Mike features in the video at 02:35 in a series of talking heads acting out lines from his poem. The video also features standout moments from World Cup competitions of the past.
Mike graduated from Manchester Metropolitan with a BA (Hons) in Library and Information Studies and went on to work as a librarian for 15 years before becoming a poet.
In 2015, Mike was presented the award of honorary Doctor of Education at Manchester Metropolitan in recognition of his generous support and commitment to promoting reading and literacy in young people throughout the UK, and the inspiration his career as a librarian and acclaimed poet represents to our students.
His work with young people in Manchester has also won him awards from the Prince's Trust and the National Literacy Trust, and he became a "Champion Reader".
Mike still gives regular talks to students on the Library and Information Studies course, the Creative Writing course and with trainee teachers as well as working with 10,000 young people in schools throughout the UK.
"Don't leave a room to make a brew, don't even take a break, because if you blink then you might miss history being made. These next four weeks we'll hit the pitch, your jaws will hit the floor, because I guarantee you'll see something you've never seen before."