News |
Friday, 29th June 2018
Celebrate the NHS' 70th anniversary at Changing Face of Mental Health event
Engaging panel event brings together speakers and experts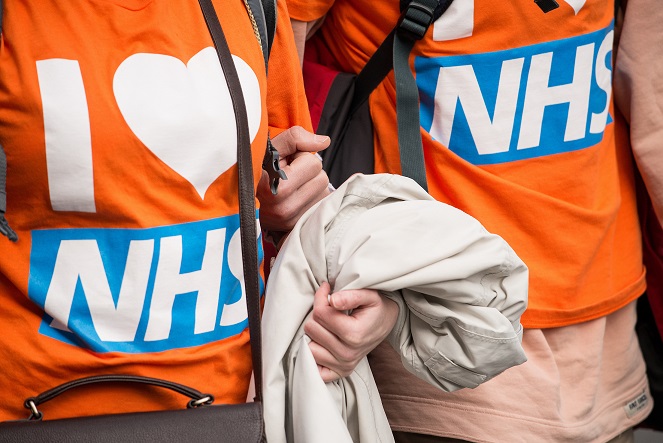 Next week marks the 70th anniversary of the NHS and to celebrate, Manchester Metropolitan University is hosting an event on 'The Changing Face of Mental Health'.
On Wednesday July 4, staff, students and local residents are invited to the University's Brooks building between 4pm and 6.30pm for an engaging panel event that will bring together a range of speakers and experts.
Open to all, the event aims to encourage the conversation around the changing face of mental health, exploring revolution over the past 70 years and our predictions for the future.
Joy Duxbury, Professor of Mental Health at Manchester Metropolitan, will be hosting the panel event. A nurse by background, Joy has worked in academia since 1995 and was made a professor in 2011, specialising in research areas of mental health, risk and social injustice.
Mental health
Professor Duxbury said: "Research into mental health is a priority area for funding and is high on the agenda. The issues of inclusivity, social justice and managing risk and how each affects the physical and psychological wellbeing of individuals with mental health problems, is particularly topical. The resulting inequality for service users and their families is often stark.
"The importance of finding new ways of working in these areas and the field of mental health more broadly, are required, particularly given hard to reach groups. Innovation including technology, participatory approaches and interdisciplinary working are integral to making a difference to people's lives."
Other panel members include:
Dr Prathiba Chitsabesan – Consultant Child and Adolescent Psychiatrist and CAMHS Strategic Lead, Pennine Care NHS Foundation Trust and Associate National Clinical Director for Children and Young People's Mental Health (NHS England)
Malcolm Rae, OBE FRCN, RMN, RGN – Trustee Chair for State of Mind
Dr Alina Haines – Research Associate, University of Liverpool
Rita Long – an NHS Service User

Professor Alison Chambers, Pro-Vice-Chancellor of the Faculty of Health, Psychology and Social Care at Manchester Metropolitan University, said: "As a University, we couldn't be more proud in helping the NHS celebrate this very important anniversary. We're very proud of our close working relationships with our NHS partners and we're very keen to put people, families and communities at the very heart of what we do."
Register your place for 'Celebrating 70 years of the NHS: The Changing Face of Mental Health' here.