News |
Tuesday, 3rd July 2018
Design graduand who combined study with work in running for Student Employee of the Year
Elen Parry has a job at University's digital innovation centre PrintCity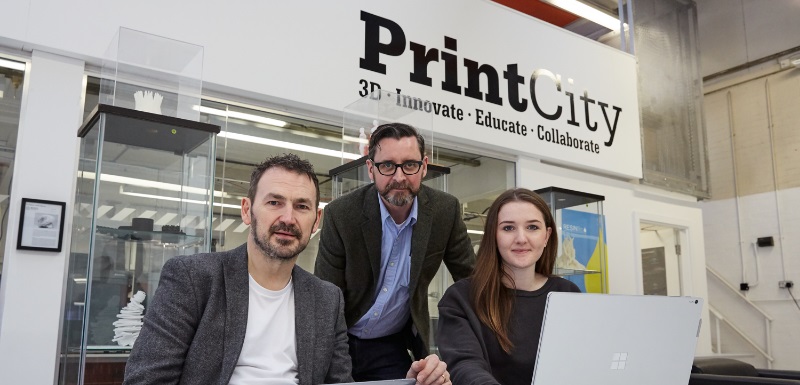 An inspirational graduand has made the final of the Student Employee of the Year 2018 award for the work she does at Manchester Metropolitan University's digital innovation hub PrintCity.
Elen Parry will be competing for the award, run by the National Association of Student Employment Services, after winning the North West regional title.
Student Employee of the Year 2018 is the UK's largest student awards dedicated to recognising the outstanding contributions and achievements of students who go the extra mile in combining their studies and part time work commitments and the national winner will be announced on Thursday at a prizegiving ceremony in Cardiff in Wales.
Elen has just completed her three-year BA Three Dimensional Design course at the University's Manchester School of Art - gaining a First - and obtained a job through the University's Jobs4Students service as a 3D print room assistant working at the University's PrintCity, a forward-thinking education and innovation centre specialising in 3D printing and digital manufacturing.
Going above and beyond
Elen was nominated by Ed Keefe, the 3D Print Manager at PrintCity, for her approach and attitude in the workshop and for being an advocate for PrintCity.
Elen said: "I feel great to have made the final - it was a surprise to find out I had been nominated. I was shocked.
"I know Ed truly appreciates the work I do.
"The job started from a placement and I learned so much from the placement and enjoyed it so much, and got on with the work so well, that they offered to employ me part time while I was still studying.
"Through the job I have had the opportunity to work with external clients, live projects and the kind of things I would be doing in the real world."
Ed told the judges: "Elen has been an exemplary student showing great initiative and a keenness to learn and evolve with the job.
"Elen has welcomed students in and has introduced them to the workings of 3D Printing which has been greatly beneficial to them. She takes the time and has patience with people who struggle to grasp the new technologies and guides them to success.
"When asked to do something new she always responds with a yes and a 'can do' attitude, sometimes left to her own devices to learn software or figure out how to fix a printer.
"I can't recommend her enough for this award, she tackles every problem with a smile and is always pleasant to be around. She has a great career ahead of her."
Ed added: "Jobs4Students provides a truly invaluable service and employing students has been a really enjoyable part of my job."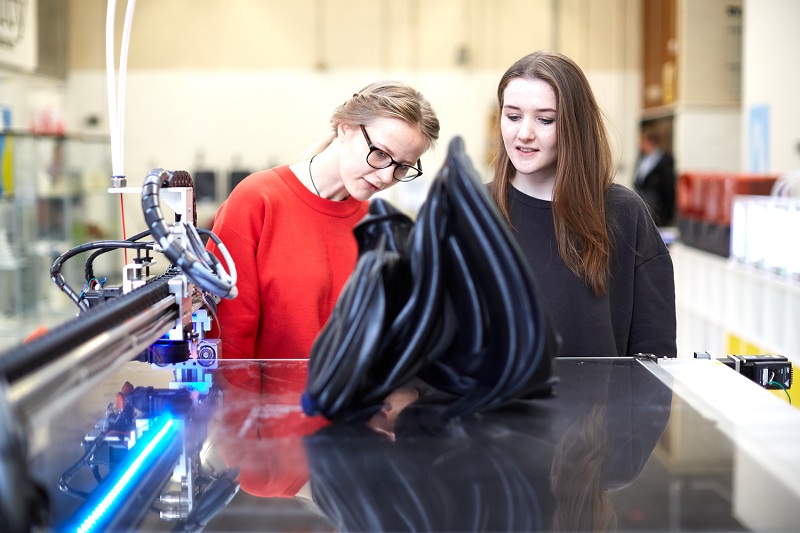 After graduating Elen will be staying at Manchester Metropolitan to study the new MSc Industrial Digitalisation and will be working full-time at PrintCity during the summer.
She is as an ambassador for the company was recently was invited to its regional expo where she won a spacecraft design competition as part of a UK team.
The 22-year-old, from Denbighshire in Wales, recently passed the Certified User Exam in Fusion 360 software at Autodesk University training centre in London.