Opinion |
Thursday, 5th July 2018
World Cup 2018: What are the best football-themed tabletop games?
Dr Sam Illingworth and Dr Paul Wake discuss the top soccer-related card and board games #AnatomyofaWorldCup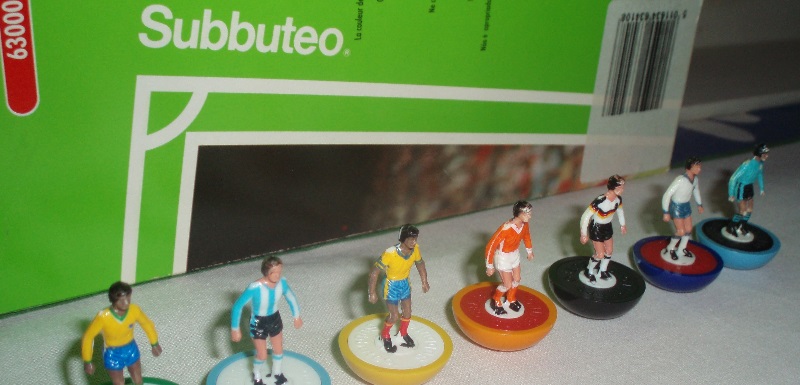 By Dr Sam Illingworth, Senior Lecturer in Science Communication, and Dr Paul Wake, Reader in the Department of English, the co-directors of the University's Games Research Network
With excitement building around England's chances in the FIFA World Cup, it seems like a good time to take a look into the boardgames and card games to have featured football over the past few decades. Having sent our scouts to the four corners of the footballing tabletop, here are the five that we're taking on the plane this summer:

1. Subbuteo
Up front we have Subbuteo. Closely related to the original Flicking Football game Newfooty, Peter Adolph's Subbuteo swapped lacquered cardboard and lead for post-war plastic and felt. Subbuteo is a dexterity game, minimising luck and rewarding players for their physical skill (albeit that contained within a single digit). As with football, Subbuteo is big business and a global phenomenon; tens of millions of copies of the game have been sold since its creation in the 1940s and it continues to enjoy sales in excess of 300,000 copies a year. It also has a lively competitive scene with more than 30 countries affiliated to the Federation of International Subbuteo Table Football (FISTF) and an annual World Cup. The 2017 tournament, which took place in Elancourt in France, saw over 200 players competing in individual and team events, with Rémy Huynh from Belgium taking home individual honours, and Italy winning the national team event. England is yet to win an individual or national team World Cup, and this summer, whilst Gareth Southgate's team are hoping to do it on the pitch in Russia, their tabletop equivalents will be up against similar odds in Gibraltar.
2. Match Attax
Another incredibly popular football-based game is Match Attax, which advertises itself as a trading card game, but in reality is a card-based version of the popular Panini Sticker Album. The gaming side of Match Attax plays second fiddle to trading with players (or their parents) often spending a small fortune completing their teams, mimicking the real-life transfer market in the process. A Steed Malbranque card from the 08/09 season would set you back £250, more than Saint-Étienne paid for the player himself in 2011 when they got him on a free transfer from Sunderland!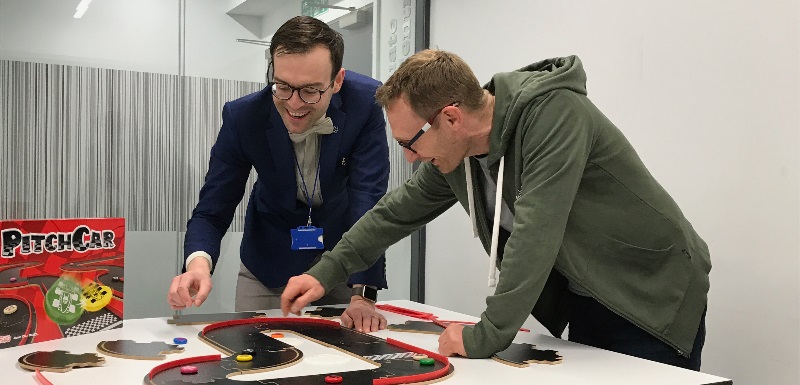 3. Match of the Day
Match of the Day: The Board Game sees players manage a football team, taking them from the depths of the old Division 4 to Division 1 (the game was published in 1988, before the Premier League was established). Whilst this might sound like a tabletop version of Football Manger, it plays more like reskin of Monopoly, with players (or managers) using dice to move around a board, collecting cards and bonus payments to 'power up.' One thing that Match of the Day did introduce was the ability for managers to buy and sell players at any time throughout the game, an eerily prescient game mechanic that preceded the advent of transfer windows by some 14 years.
4. The World Cup Game
Nominated for BoardGameGeek.com's Best Party Board Game in 2007, Shaun Derrick's The World Cup Game shifts the focus from single matches to tournaments (two are included in the base game: the inaugural 1930 World Cup in Uruguay and the South Korea/Japan classic of 2002). The game rewards strategic and tactical decisions as players manage teams through the various stages of the tournament and what's more it accommodates up to 16 players, making it ideal for larger groups looking to recreate what are arguably two of football's greatest tournaments.
5. Guild Ball
Rounding out our line-up is Steamforged's Guild Ball, a tabletop miniatures game set in a fantasy world in which rival Guilds compete in vicious games of mob football. Like Subbuteo, Guild Ball has national and international tournaments, attracting huge numbers of players from around the world. With teams of brewers, masons and blacksmiths joined on the pitch by alchemists, giant apes, and clockwork automata, Guild Ball may be furthest from 'real world' football in terms of theme, but it captures all of the excitement of competitive sport in a fast-paced and tactically rewarding game. As such, Guild Ball not only deserves its place in our squad but is also the first name on our team sheet.
The Substitutes' Bench…
Unsurprisingly, given the popularity of football, there are many games waiting on the subs bench ranging from the sublime (Time of Soccer, The Football Game) to the downright ridiculous (Stonehenge Soccer, The Terry Venables Board Game), although perhaps nothing quite as ridiculous as 2010's result-predicting clairvoyant, Paul the Octopus!