News |
Wednesday, 11th July 2018
Students revved up for this year's Formula Student Competition
MMU Racing completed their car ready to head to Silverstone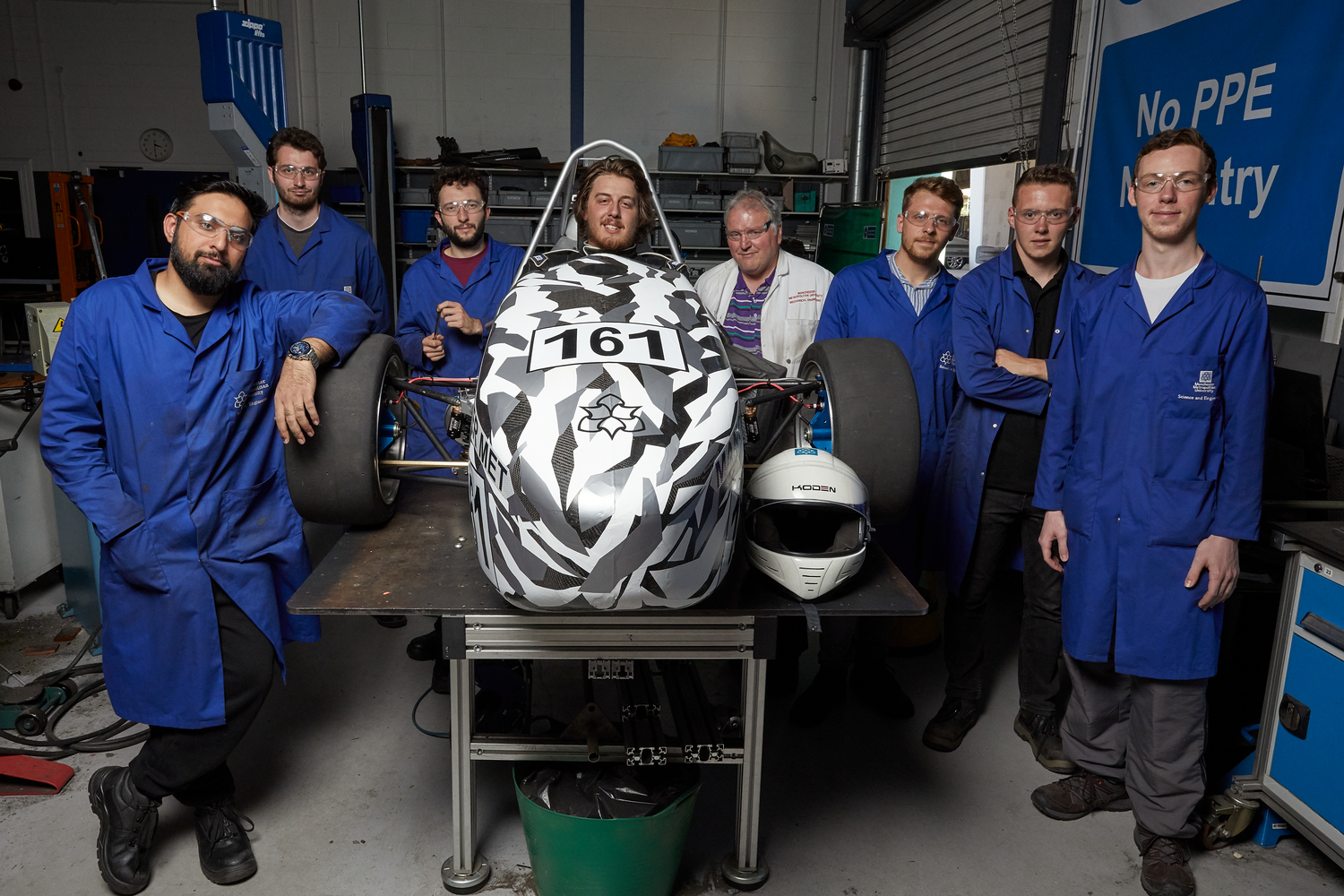 Engineering students at Manchester Metropolitan University are geared up ready to head to this year's Formula Student competition.
Members of the MMU Racing team have been working hard over the last 10 months to design and build their own formula student racing car to take to the world-famous Silverstone circuit to compete in the motorsport competition.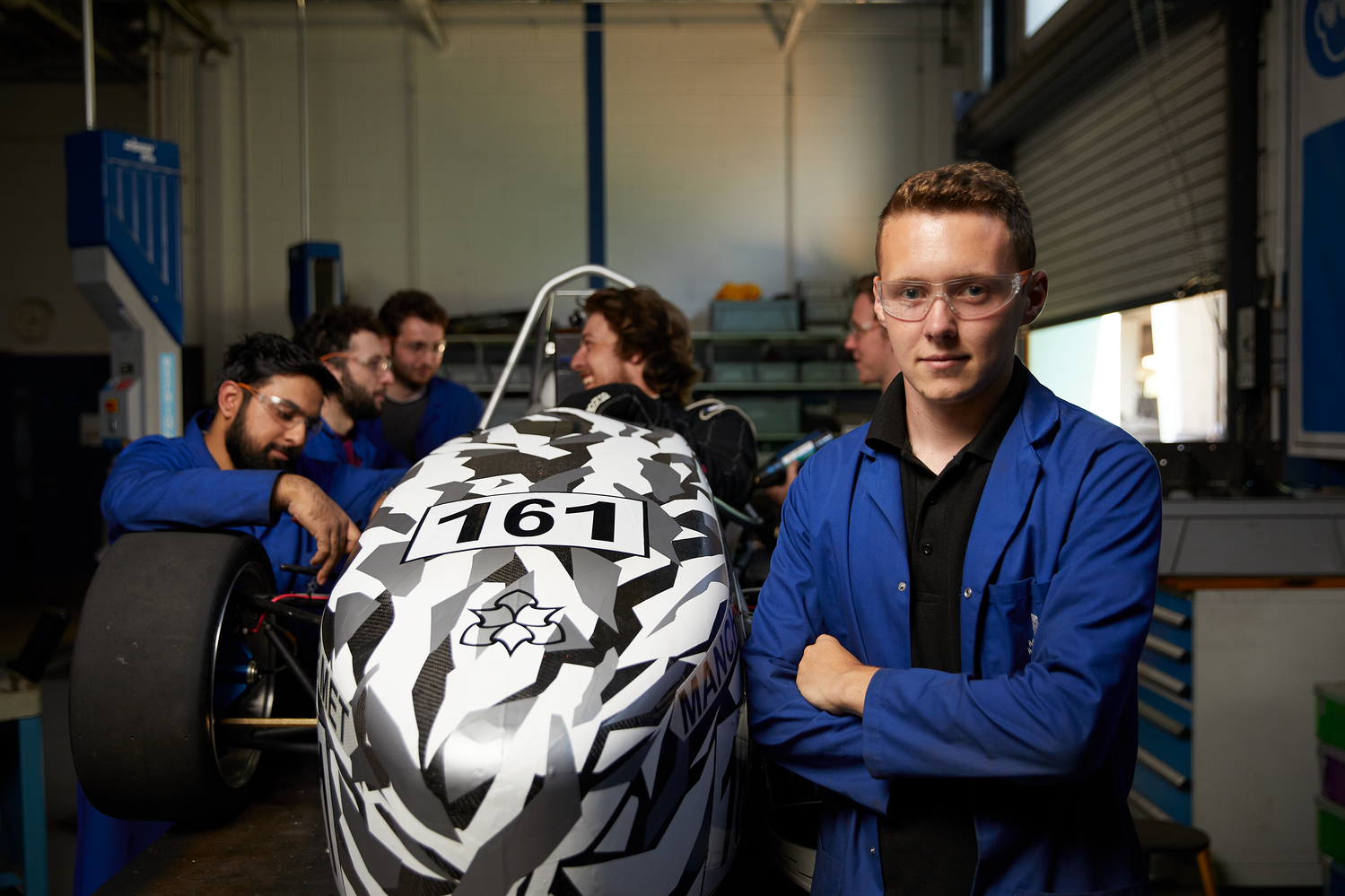 Future career
Luke Dunbebin, a second year Mechanical Engineering student, was on the team last year as a shadow to the Steering Lead and this year has taken over as Team Principal.
He said: "Formula Student is an extra-curricular activity – we all choose to be here not only because we're interested in motorsports, but we really want the chance to learn and build our skills. It gives us the chance to build on teamwork, and work on something that we would never normally get the chance to do.
"The competition is widely recognised in the industry and will really help us in our future careers – I've already been offered a placement with Nissan.
"This year has gone really well and I'm pretty confident about the competition ­­– we've been really organised and the car is working really well at the minute."
Test, demonstrate, improve and deliver
Formula Student, which is celebrating its 20th year, is organised by the Institution of Mechanical Engineers. It is the world's largest student engineering design competition that gives the opportunity for the students to test, demonstrate, improve and deliver a product in the engineering world.
The group of future engineers will compete against over 130 different teams from 30 different countries across the world.
The latest Manchester Metropolitan team has gone back to the drawing board to build on last year's design, making the model lighter with improved tyres and steering system.
The teams are tested on static events such as: business, design and costing, as well as dynamic events including, sprint, acceleration and fuel economy tests.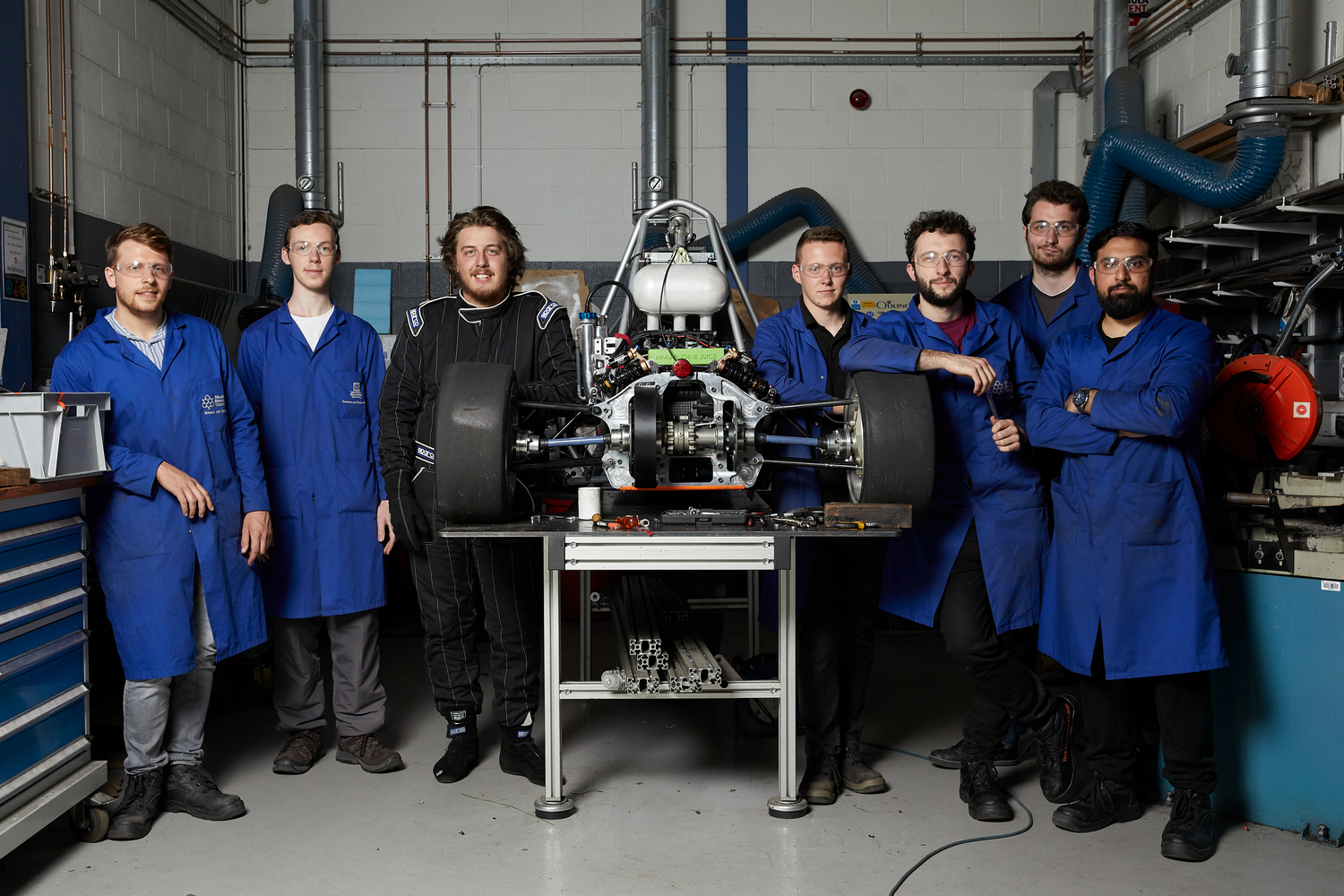 The competition runs over five days from 11-15 July.
The patron of the competition is F1 Managing Director of Motorsports and a former Principal of the Mercedes Team, Ross Brawn, he has an honorary engineering doctorate from Manchester Metropolitan.