News |
Monday, 8th October 2018
Arts Festival 2018: October 12 - 14
The Union hosting event to explore hate crime and celebrate inclusivity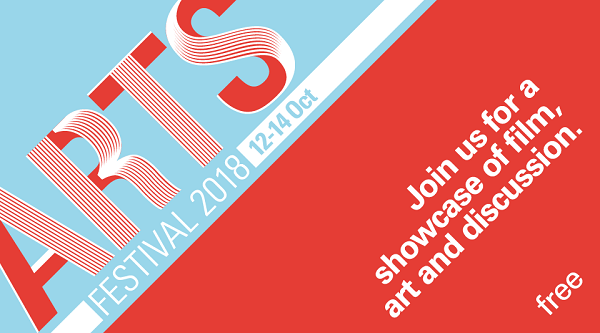 The Arts Festival 2018 is an exciting joint venture between Manchester Metropolitan and The Union that will explore hate crime and celebrate inclusivity through the arts.
During the three-day event, guests will be able to experience thought-provoking films and an exhibition of students' artwork, as well as participate in a range of talks, discussions and workshops.
The Arts Festival will provide a safe and supportive space for visitors to learn more about hate crime, share experiences with others and challenge perceptions that can lead to discrimination and divisions in our communities.
Andy Harmon, Wellbeing Officer at The Union, said: "Students have submitted artwork for the festival that reflects their ideas of hate crime and what it means to them. It is different to previous hate crime campaigns (nationally), as the event will focus on people's experiences rather than just the legal aspects.
"As an Academic community, we need to be challenging all forms of hate crime and this event will make us think about how we can tackle the issue as a city. In doing so, we can help to challenge perceptions and celebrate the things that bring us together."

The Union will host The Arts Festival between Friday 12 to Sunday 14 October and the event is open to students, staff members and members of the public.
Learn something new, discover some fantastic pieces of student art and don't miss out on this insightful event by booking your free tickets today.