News |
Tuesday, 23rd October 2018
Manchester Metropolitan at the ESRC Festival of Social Science
Events include 'Lapsed Clubber', 'Encountering Corpses IV' and 'Travelling Through Spaces'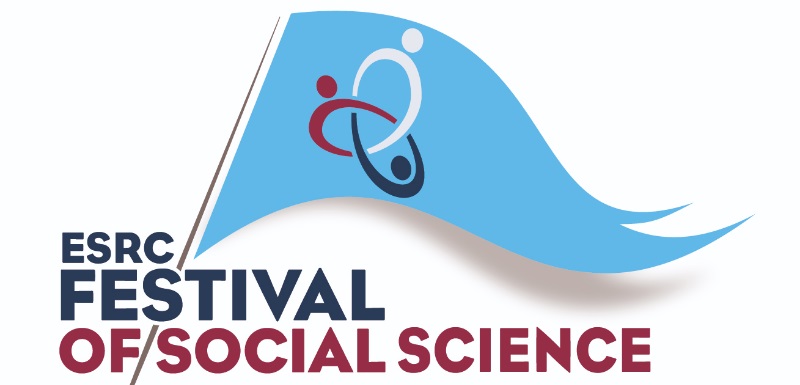 Academics at Manchester Metropolitan University will be taking part in a celebration of social sciences with a series of events as part of the annual ESRC Festival of Social Science.
Now in its 16th year, the festival offers a fascinating insight into some of the country's leading social science research and how it influences our social, economic and political lives – both now and in the future.
Researchers at Manchester Metropolitan will host a range of debates, conferences, workshops and interactive seminars to promote their research and expertise across a variety of topics – from the history of raving in Manchester to raising awareness of social issues, such as honour-based violence and age-friendly cities.
Craig Young, Professor of Human Geography at Manchester Metropolitan University, will return for a fourth year to host 'Encountering Corpses IV'.
The event examines the many ways we interact with the material remains of the dead in contemporary society, with particular focus on the "post-human corpse" and how technology has affected the ways we deal with dead bodies.
Synthetic human mannequins used to emulate end-of-life care, virtual autopsies and the ethics of digital facial reconstruction will all feature in the discussion.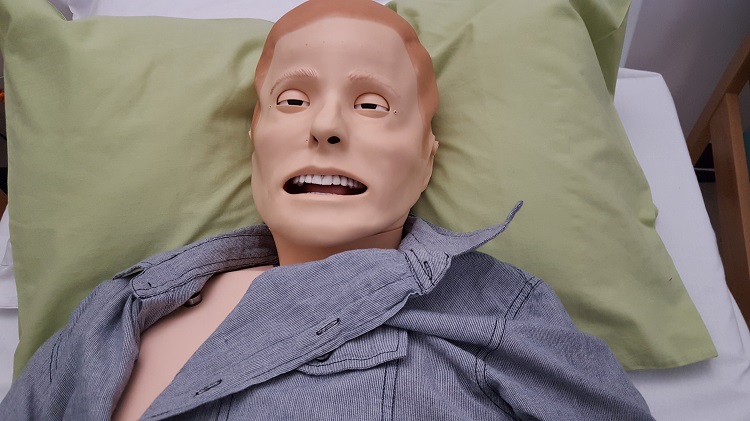 Manchester Metropolitan University and fellow North West universities are running more than 35 events across the region as part of the festival from November 3 to10.
Manchester Metropolitan University events:
Email 24/7: Agile Working or Electronic Leash
06 November 2018
8:00 am - 9:30 am
Manchester Art Gallery, Mosley Street, Manchester, M2 3JL
In this event, organised by Prof Marc Jones, researchers will be outlinging current research findings exploring if reading emails outside working hours is a good or bad thing for wellbeing. Leading organisations will share best practise and suggestions on how to develop efficient and effective email cultures at work.
Raising Awareness of HBV and Forced Marriage
07 November 2018
11:00 am - 4:00 pm
Manchester Metropolitan University Business School G33, All Saints Campus, Oxford Road, Manchester
Dr Maz Idriss will showcase the latest findings and recommendations gathered during the 2018 National Honour Based Violence Roadshow. We will host policymakers, stakeholders and academics to share experiences and stories discussing how to establish policy recommendations and best practice.
Safeguarding Female Genital Mutilation (FGM) Victims
07 November 2018
1:00 pm - 4:00 pm
Geoffrey Manton LT2, All Saints Campus, Oxford Road, Manchester
This event, organised by Jaria Husain-Lala, brings together experts and campaigners in FGM law and provides a global insight into what is a growing local problem. As well as presentations and interactive question and answer elements this session will include an exploration of current UK legislation and how this might not be supporting the needs of FGM victims.
08 November 2018
6:00 pm - 8:00 pm
Number 70, 70 Oxford Street, Manchester, M1 5NH
Dr Hannah Neate will offer a rare opportunity to find out how Development Corporations promoted new town living to potential new residents via a series of short-films from the Northwest Film Archive. The event will also discuss findings from the ESRC High Street UK2020 project, co-led by Dr Steve Millington.
Migrant Solidarity After Austerity: Social Care Response
08 November 2018
4:00 pm - 7:00 pm
Z-Arts Centre, 335 Stretford Road, Manchester, M15 5ZA
This seminar, organised by Dr Lucy Mort, will bring together researchers, local authority professionals, social scientists and practitioners to discuss and present the latest research on effects of austerity upon support services for migrants, refugees and asylum seekers. It will also examine the responses of organisations working with migrants dealing with financial crisis and the depleted service landscape and anti-migrant context. This event will include expert speakers, workshops and an open floor forum to discuss the topics raised.
Travelling Through Spaces: Ageing and Belonging in Manchester
09 November 2018
11:00 am - 2:00 pm
A bus that travels around Manchester, various locations, Manchester
Details and bus pick up times as follows: Baguley 11.00am, Didsbury 11.25am, Rusholme 11.45am, Rusholme 1.35pm, Didsbury 1.55pm, Bagueley 2.20pm.
Prof Rebecca Lawthom has organised a bus ride through Manchester to enable older adults to host and discuss findings from a research project focused on age-friendly cities. The bus will visit three different Manchester communities, highlighting the importance of place on successful ageing. The trip will end in the city centre with cream tea and a discussion around positive ageing.
Encountering Corpses 4: Encountering Post-Humanist Corpses
10 November 2018
9:00 am - 8:00 pm
Number 70, 70 Oxford Street, Manchester, M1 5NH
This event looks at 'Post-human' corpses from specific and intriguing angles. The panel, including Prof Craig Young, will discuss the use of synthetic bodies for autopsy practice and clinical death roleplay. It will also feature a keynote from a scholar addressing the post-human corpse in literature and visual art, and demonstrations of synthetic human technology.
Lapsed Clubber Memory Catcher Day
10 November 2018
10:00 am - 4:00 pm
Number 70, 70 Oxford Street, Manchester, M1 5NH
Dr Beate Peter invites everyone who has memories of clubbing to Electronic Dance Music in Greater Manchester between 1985-1995, to join us to have those memories captured for posterity and uploaded to the Lapsed Clubber digital map.