News |
Wednesday, 31st October 2018
Place Management research informs government's new Future High Street Fund
Institute of Place Management cited in new policy to futureproof the UK's high streets and town centres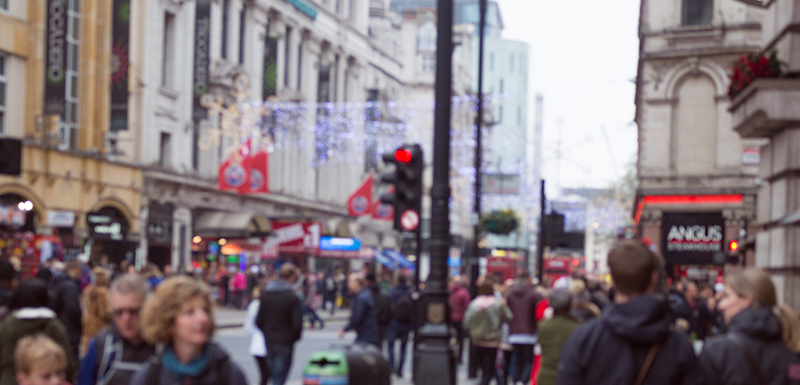 Research from the Institute of Place Management (IPM) at Manchester Metropolitan University has contributed to a new £675 million Future High Street Fund and High Street Taskforce.
The announcement of the new government policy, published as part of the 2018 Budget, outlines a commitment to helping local high streets evolve and adapt to the many changes facing the UK's towns and cities.
A clear commitment to supporting towns
Findings from the IPM's High Street UK 2020 project, which was part-funded by the Economic and Social Research Council, are quoted in the Future High Street Fund policy.
The policy will see local areas compete for up to £25m of funding to regenerate and improve high streets and town centres. An investment of up to £55m to support the regeneration of heritage high streets is also included in the announcement.
Responding to the new policy, IPM Co-Chairs Professor Cathy Parker and Simon Quin from Manchester Metropolitan, said: "The Budget announcements are positive for high streets. Many retailers will benefit from the immediate support, but we are particularly delighted to see the establishment of the High Street Fund and the proposed Taskforce that will help town centres to make the changes necessary to be sustainable in the future."
Dr Steve Millington, a Director of IPM who currently holds a Manchester Metropolitan Chancellor's Fellowship* to support the government's development of a high street policy, added: "We have worked closely with the Ministry and seen their clear commitment to supporting towns as they develop the place leadership needed to take centres forward. We are very pleased that our research has been useful and we look forward to supporting the delivery of this."
Institute of Place Management
The IPM at Manchester Metropolitan is the international professional body that supports people committed to developing, managing and making places better.
The Institute's research has been used to influence a range of policy decisions, in the area of retail competition, planning and improving town and city centres.
Over the past 12 months, the IPM has worked closely with the Ministry of Housing, Communities and Local Government to share its research on town centres. The Institute has participated in Future High Street Forum meetings, led workshops on the future of the high street and engaged with an expert panel on the high street appointed by the UK's Minister for the High Street, Jake Berry MP.
Read the full government policy paper on the Future High Street Fund.
Find out more about the Institute of Place Management, including the Institute's latest research and events, at www.placemanagement.org.
*Manchester Metropolitan Chancellor's Fellowships are led by the University's research-led think tank, Metropolis, and offer placements to a small cohort of high-quality research-led academics.