News |
Monday, 10th December 2018
Cyclists shine in BUCS track championships
Students bring home a haul of gold medals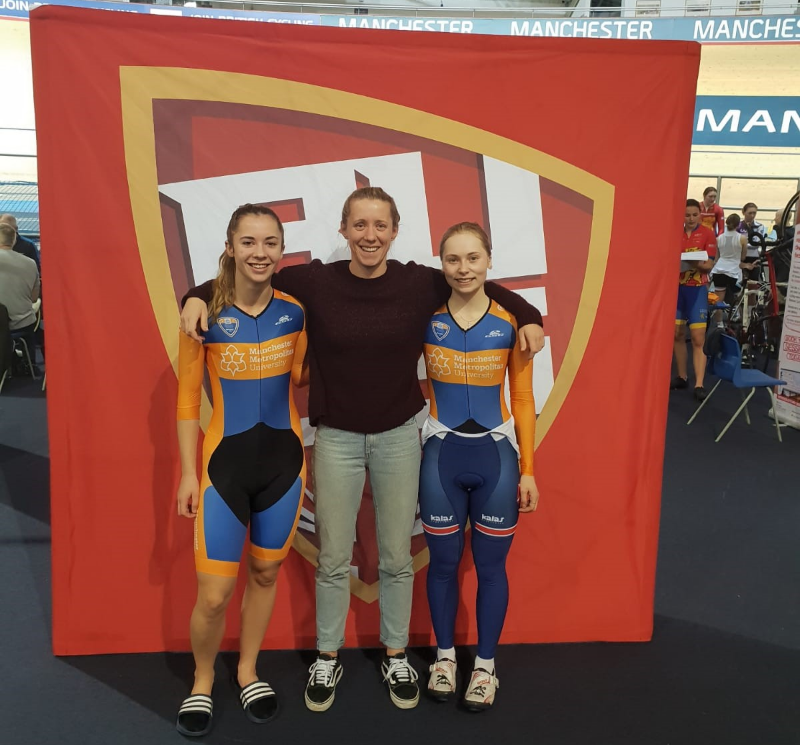 MMU Sport cyclists Georgia Hilleard and Georgia Holt claimed a haul of gold medals in this year's BUCS Track Cycling championships, narrowly missing a BUCS record.
The Manchester Metropolitan University pair's medal haul meant they finished third in the points table out of the 37 universities that attended the event.
Georgia Hilleard, Sports and Exercise Science student, Sports Scholar and British sprint cyclist, raced to the finish to win gold in all three of her events ­– the 500m time trial, individual 200m sprint and the 500m team sprint.
It was the first ever competition for Biomedical Science student Georgia Holt, who is a beginner in cycling and is currently training with the British Cycling team as part of their Talent ID programme #DiscoverYourGold. She joined Hilleard in the 500m team sprint, where the pair beat the runners-up by over two seconds and were only 0.6 seconds away from equalling the BUCS event record, which is currently held by Manchester Metropolitan alumni, Ellie Richardson and Jess Crampton.
Holt also placed fourth in the200m sprint and sixth in the 500m time trial.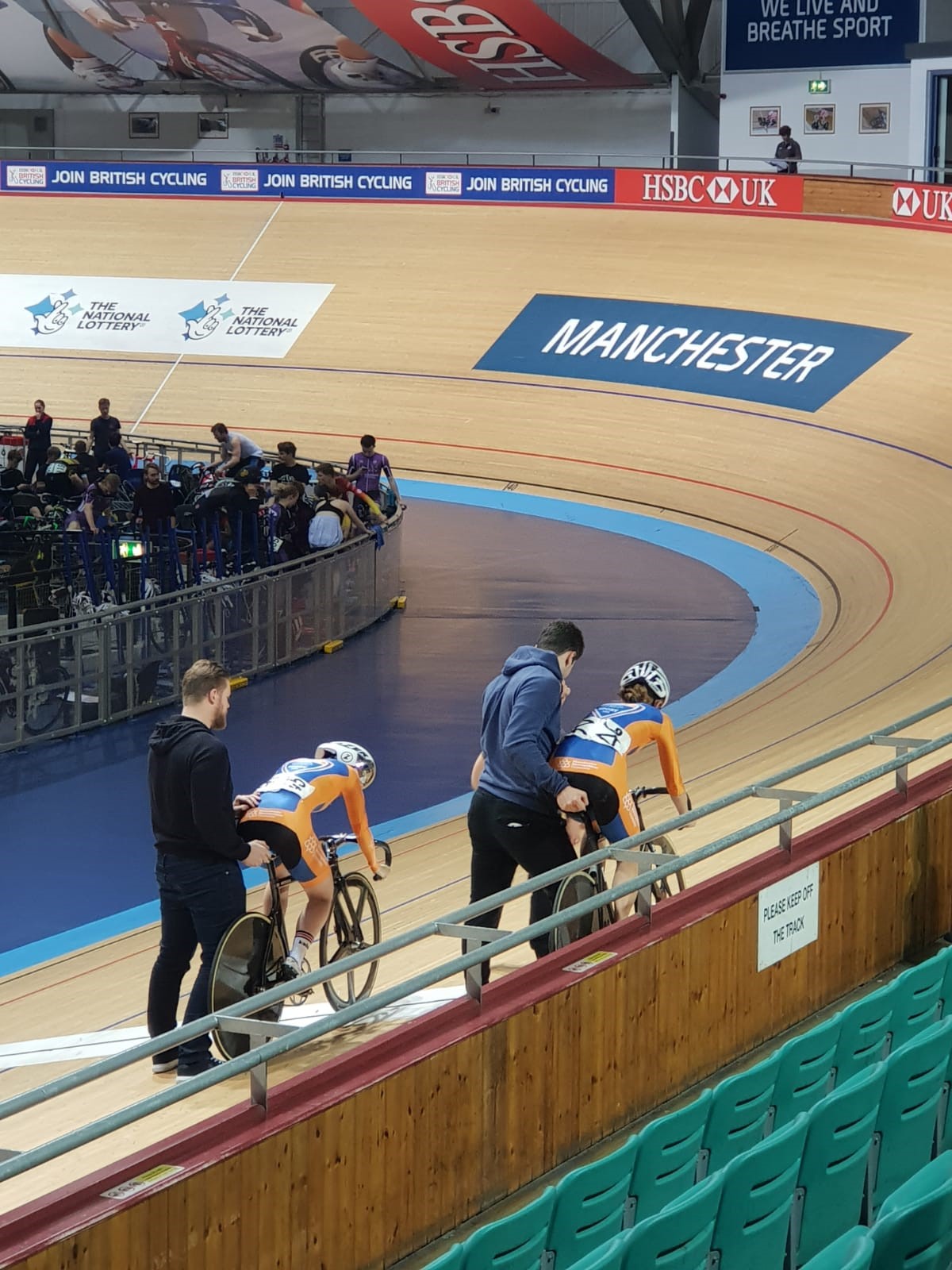 Impressive results
Due to her success, Holt has been named as an MMU Sport Scholar to further support her with her dual career as student and athlete.
Chloe Wilcox, MMU Sport's Performance Sport Assistant, said: "The girls did really well in the competition over the weekend.
"It was really impressive to see Hilleard walk away with a gold in all of her races and for a beginner, Georgia Holt defeated some really talented athletes and came away with impressive results for her first ever competition.
"We're really excited to have her on board the scholarship programme and look forward to seeing her progress on the Talent ID programme."
Holt added: "I absolutely loved my first competition, it was such a positive experience made even better by my results.
"I'm so grateful to receive the scholarship, it'll help a lot with nutrition, physio and sports massage to keep me gaining weight and ticking over well. My next competition is Nationals in January so it will be nice to be back in a competition atmosphere."
The scholarship is tailored to each athlete's individual needs, including support with nutrition, physiotherapy, strength and conditioning as well as financial support and contributions towards their fees.
The BUCS Track Cycling championships was held at the National Cycling Centre in Manchester between December 1 and 2.
The success follows Manchester Metropolitan swimmers' best ever results in a swim competition at the BUCS Short Course Championships in November.