News |
Friday, 28th December 2018
New Year MBE for master's degree student
Saeed Atcha awarded the honour for his services to young people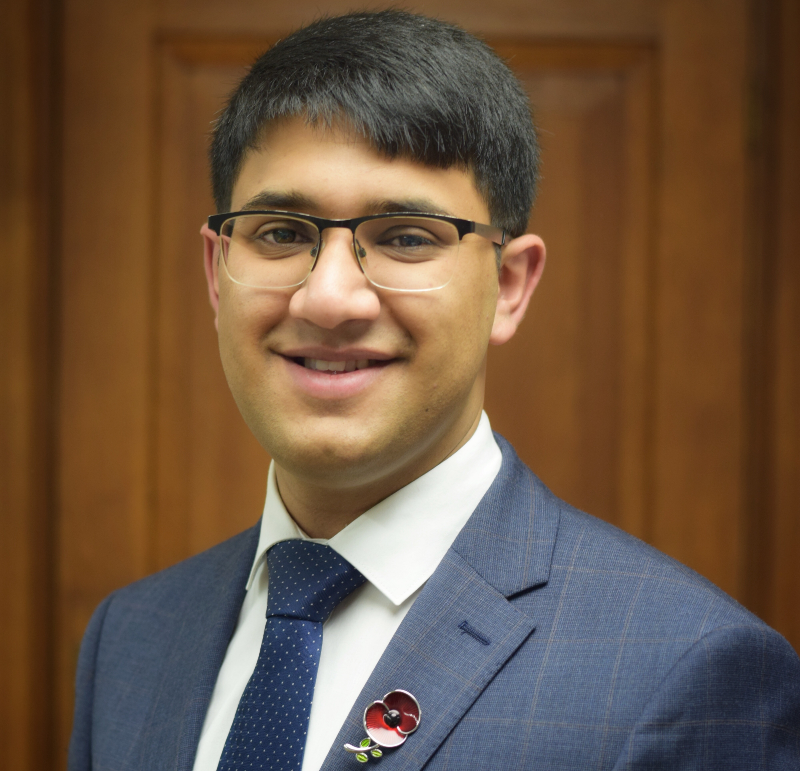 A master's degree student has been appointed by Her Majesty The Queen as a Member of the Order of the British Empire (MBE) for services to young people and the community in Greater Manchester.
Student Saeed Atcha is the founder and CEO of the magazine and charity Xplode Magazine, which was set up to showcase all the great things young people are doing and challenge the negative stereotypes seen in the media.
From a group of seven friends at the start-up when Saeed was just 15 years old, the charity now has around 40 volunteers and 50,000 readers across the region and is solely led by young people.
He first came to the University in 2014 as an undergraduate student and returned in September to start the MSc Public Relations programme.
Royal approval
At the same time as completing his full-time PR and Marketing undergraduate degree, Saeed was influencing national change through the charity and became an expert advisor on the Government's Full-Time Social Action Review.
As well as his own charity, Saeed is a trustee of Young Manchester and has served HRH the Prince of Wales as a Trustee of Step up to Serve, both promoting social action. In 2016, he was honoured with the Queen's Award for Voluntary Service ­– the highest award a voluntary group can receive in the UK.
He also attended the wedding of Prince Harry and Meghan Markle in May 2018.
For the last three years, Saeed has been awarded 'Young Person of the Year' in The Bolton News and Bury Times Business Awards and in his second year of university was awarded the Point of Light award from former Prime Minister David Cameron for his 'tireless dedication' to Xplode.
'Emotional and shocked'
Saeed said: "When I got the letter through the door saying that the Prime Minister has recommended to appoint me as an MBE I couldn't believe it ­– I felt emotional and shocked. I don't always take the time to reflect on what I do day-to-day but this really serves as a tap on the shoulder to say 'well done'.
"It's been a mad year and when people ask me what my biggest achievement is, it's hard to tell them. My work is so varied, there's no average day and I love and enjoy everything I do – it never feels like work.
"It's also important to say that I'm not just accepting this honour for myself but my whole team – every young person I work with."
Saeed was also recently appointed Social Mobility Commissioner to support the new Chair of the commission Dame Martina Milburn to 'make England a fairer society'.
Speaking in the latest edition of Met Magazine, the University's magazine, Saeed said: "I don't actually see myself as successful, just someone who wants to help others and I will do that in as many ways as I can. I'd say my real proud moments are when I see the impact I've had, people I've supported and the recognition I've received. I still have as much motivation now at 22 years old as I did when I was 15 setting up Xplode."
Saeed will be invited to Buckingham Palace next year to officially receive the honour by a member of the royal family.