News |
Friday, 1st February 2019
Children exposed to betting by unprecedented blurring of video games and gambling
Growth of in-game transactions, esports and live-streaming have had major impact, Dr Tom Brock's research argues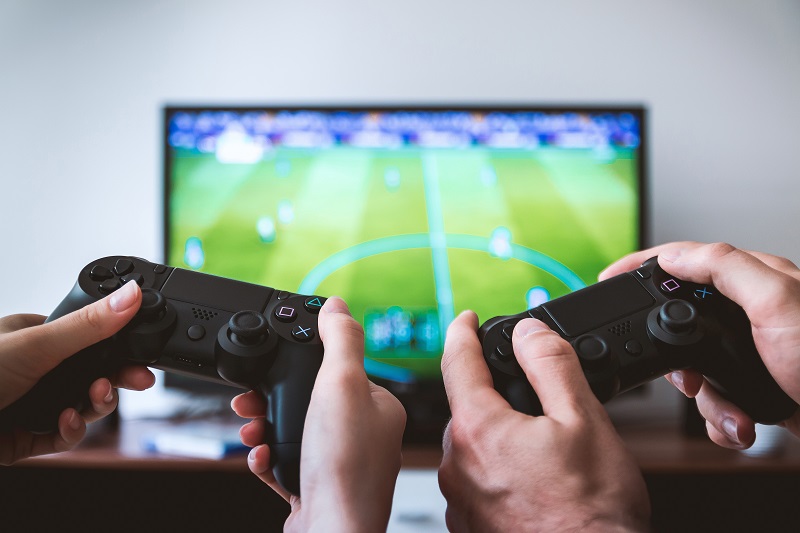 An increasingly blurred line between video games and gambling is exposing a new audience of young teenagers to betting, a new report shows.
The rapid emergence of in-game purchases such as 'loot boxes' and 'skins', alongside the popularity of esports and live-streaming, have led to a convergence in gaming and gambling in a way never seen before.
A report by academics from Manchester Metropolitan University and the University of Alberta, Canada, argues that more research needs to be undertaken into how video game players are drawn to new digital gambling platforms and possible further regulation.
It is suggested that 54% of 11-16-year-olds are now aware they can pay money to gamble for in-game items, and that 31% have done so in some way.
The blurring of the boundaries between video games and gambling raises serious questions for videogame consumers, parents, developers and gambling industry regulators.
Conducted for the Gambling Research Exchange Ontario, Canada, the 'How are video games and gambling converging?' report highlights four major ways in which video games and gambling have converged over the last five years:
Esports betting – wagering on the outcomes of competitive video game contests, either through digital items with real-world monetary value or directly with real-world currency
'Loot boxes' – players spend real currency to purchase digital containers which yield an unknown set of items when opened, enhancing a player's social status or gameplay ability
'Daily fantasy sports' – a new kind of online gambling designed to resemble 'sports management' video games, using real money rather than fake in-game money
Live-streaming – live internet video-game broadcasting has become increasingly 'gamblified', with viewers encouraged to make donations to continue play
Dr Tom Brock, Senior Lecturer in Sociology at Manchester Metropolitan University and co-author of the report, said: "The blurring of the boundaries between video games and gambling raises serious questions for videogame consumers, parents, developers and gambling industry regulators.
"The video games industry has moved from an 'off-the-shelf' games model, where the consumer purchases a game for a set price, to a 'free-to-play' service model, where customers buy a game for free but must pay to unlock content through microtransactions – at great financial success for video game publishers.
"To date, much of the gambling activity within video games has gone unnoticed and relatively unchallenged.
"This report intervenes to raise awareness and offer insight into the history and background of videogame gambling, as well as the commercial, ethical, and political contexts that currently shape debates concerning its regulation and monitoring."
Challenge for regulators
The report concludes with the challenge for gambling regulators and video game publishers.
Fifteen regulators from across Europe and the US have recently announced they will "address the risks created by the blurring of online gaming and gambling" – focusing on challenging unlicensed third-party websites that facilitate illegal gambling by linking to popular games.
The regulators have also stressed that game publishers should ensure that features, such as loot boxes, do not constitute gambling under national laws, and that children and parents need to be made more aware of the risks posed by online gambling through these microtransactions.
But, the report researchers argue, as revenues involved are so lucrative, it is unlikely that the boom in cosmetic in-game microtransactions will slow.
In fact, companies are currently experimenting with new models that amalgamate different types of microtransactions – loot boxes, weapon and character skins, XP boosts, with subscription models that allow players to access additional 'tiers' of rewards.
This, the report researchers argue, demonstrates how the merging of gambling and video game play continues to evolve rapidly and the urgent and growing need for further research into its causes and effects.
The report was conducted by Dr Brock and Dr Mark R. Johnson, Postdoctoral Fellow in the Department of Political Science at the University of Alberta.