News |
Tuesday, 5th March 2019
Manchester Met alumni secure medals at European Athletics Indoor Championships
Sport stars win silver at the competition in Glasgow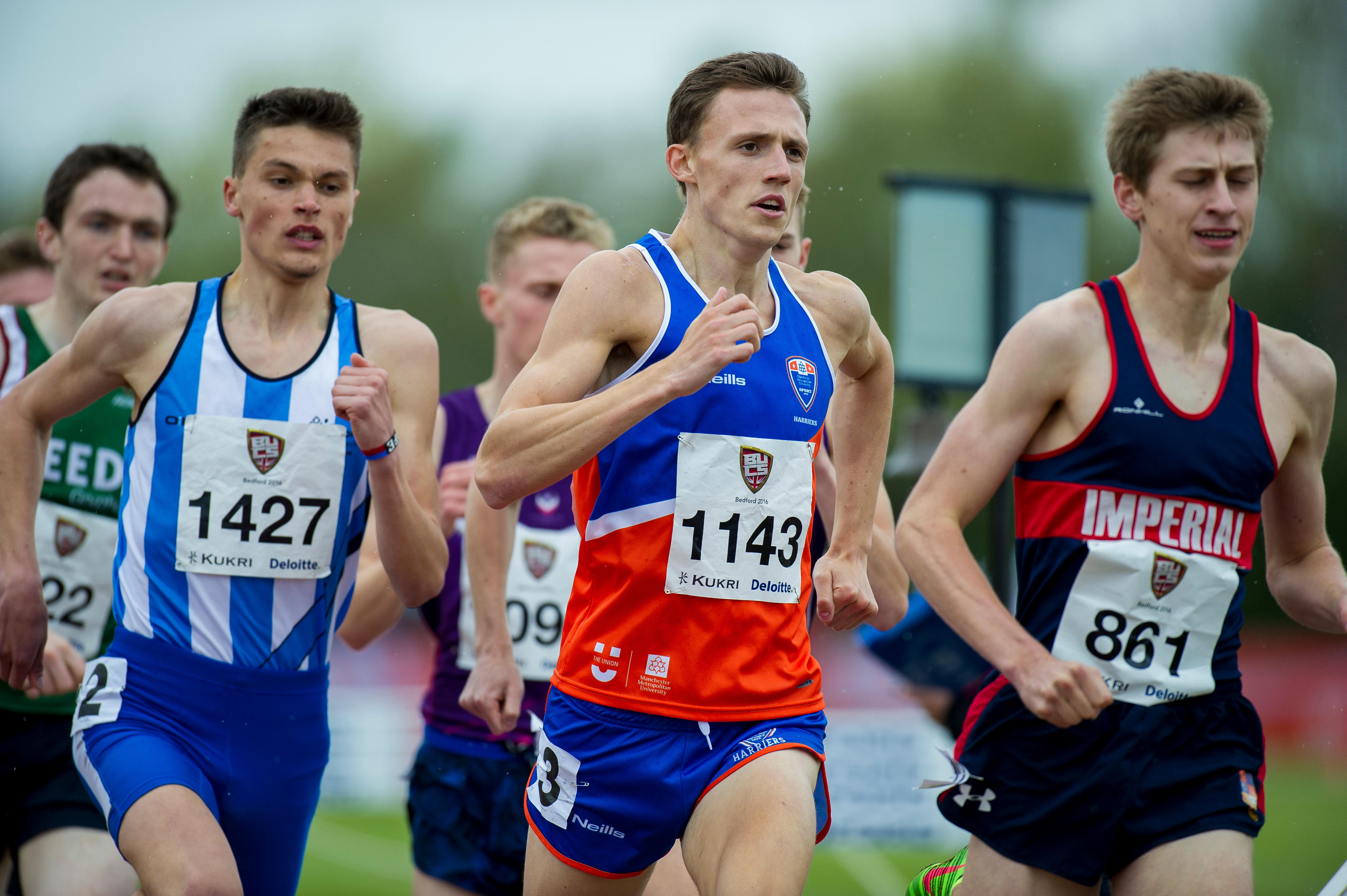 Former Manchester Metropolitan students have brought home the medals at this year's European Indoor Athletics Championships in Glasgow.
Jamie Webb, a former University sports scholar and BSc (Hons) chemistry student, claimed silver in the 800m race.
Webb, who is now a chemistry teacher, finished the race with a personal best of 1m 47.13s.
The win is Great Britain and Northern Ireland's best result in the event on the European indoor stage since Tom McKean's gold back in 1990.
On Instagram, Webb wrote: "Glasgow, you were unbelievable. European silver medallist – still hasn't sunk in. The start of a very exciting journey."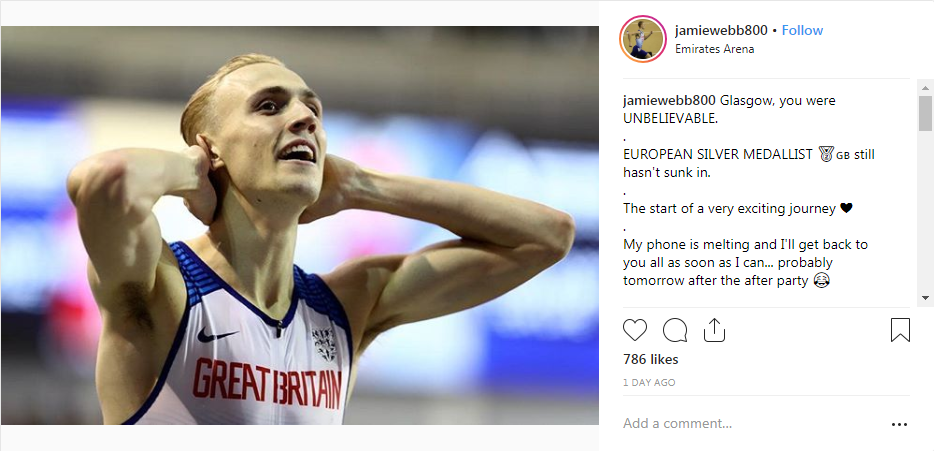 Pole vaulter Holly Bradshaw also claimed silver at the competition, recording a jump of 4.75m.
Bradshaw studied on the long-distance learning BSc (Hons) Sport and Exercise Science course. In the last year, Bradshaw became a 10-time British champion, World Cup champion and placed fourth in the Commonwealth Games in Australia.
Reflecting on the weekend on Twitter, she said: "I have had all of three hours sleep to come to the conclusion that yesterday was just epic. I am super grateful to be healthy, happy and jumping well when it matters – loved every minute. The highlight was the home crowd getting behind me on every jump – thanks!"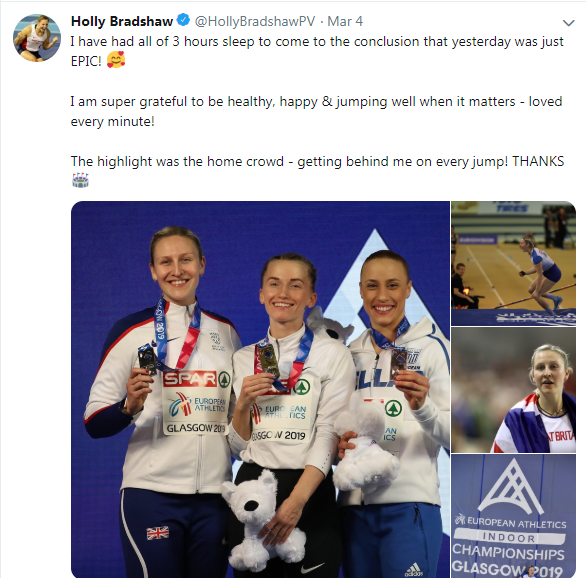 This year's competition was held in Glasgow and saw over 600 athletes from 50 nations compete against each other from 1-3 March 2019.