Opinion |
Thursday, 13th February 2020
Sexual health care services need to be improved for older people
Dr David Lee joins campaign to challenge stereotypes about sex and intimacy in later life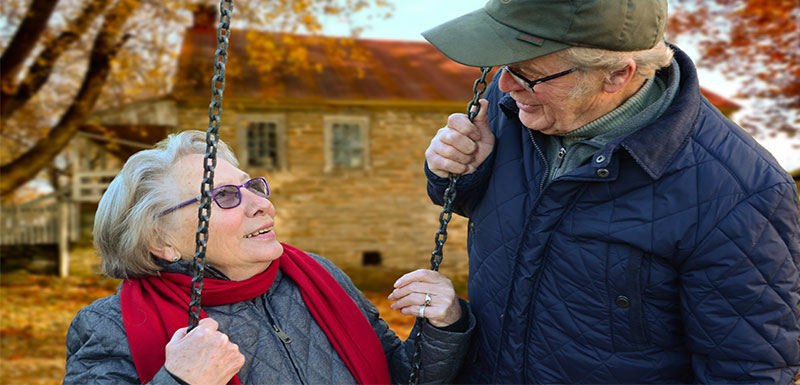 By Dr David Lee Reader in Epidemiology and Gerontology
Sexual activities, relationships and satisfaction aren't usually talked about in the context of later-life, with societal norms largely considering older people as not particularly sexually active or interested in intimate sexual relationships.
In reality, such assumptions are largely inaccurate with various studies revealing that many older people maintain healthy, active sex lives. The research shows that half of men and almost a third of women aged 70 and over are still sexually active, and around a third of these are having sexual intercourse twice a month or more.
The stereotypes can have a negative impact on elderly people's confidence, self-esteem and wellbeing, so, this Valentine's Day, along with a coalition of academics from the University of Manchester, Edge Hill University, Age Friendly Manchester, and GM's Sexual Health Network, among many others, we are sharing our research and expertise to challenge the negative stereotypes of sex and intimacy in later life and are urging health professionals to change their attitudes about sexual activity in older people.
We are also launching a survey aimed at older people to gather more information about their attitudes to sex and interactions with health care professionals on this topic.
The research
Research carried out at Manchester Metropolitan University used data from the English Longitudinal Study of Ageing (ELSA), which surveyed over 10,000 men and women aged 50 to >90 living in England.
The survey asked a range of questions about their sexual lives; including their attitudes to sex, how sexually active they were and what problems and concerns they experienced with their sexual health.
The findings highlight the need for health services to be inclusive for people of all ages, as well as tackle issues such as diversity, women's health and emotional intimacy.
Sexual problems were relatively common in those who took part in the survey, however, with a third of sexually active women reporting difficulties becoming sexually aroused or achieving orgasm.
For sexually active men, difficulties getting and maintaining an erection was the most common problem, reported by 40% of people.
Two-thirds of men and over half of women in this survey thought "good sexual relations were essential to the maintenance of a long-term relationship"
Chronic health conditions and poor self-rated health seemed to have more obvious negative impacts on the sexual health of men compared to women. Despite this, two-thirds of men and over half of women in this survey thought "good sexual relations were essential to the maintenance of a long-term relationship" or "being sexually active was physically and psychologically beneficial to older people".
Data from the ELSA survey has also shown that less than a fifth of older adults who reported concerns about their sex lives actually sought help or advice for those concerns. Interestingly, recent data from Public Health England has shown that the incidence of sexually transmitted infections (STIs) between 2105 and 2018 increased in one age group only… those aged 45-64 years!
To keep this in context, the 15-24 year age group experience by far the highest rates of STIs, with the over-50s accounting for less than 5% of all diagnosed STIs. However, STI diagnoses are continuing to rise among the over-50s and this national data may underestimate the true extent of the problem as older people are often unwilling to seek treatment or seek treatment options elsewhere to avoid the stigma of attending genitourinary medicine clinics.
Changing social and behavioural patterns may have contributed to the relative increase in STIs seen among people over 50. Rising divorce rates among the over-40s mean that more older people may find themselves re‑partnering and potentially having sex with new partners.
STI diagnoses are continuing to rise among the over-50s
It is also possible that women, particularly post-menopause, do not use condoms because they equate condom use with preventing unwanted pregnancy rather than prevention of STIs. Similarly, men over 50 who may have had a vasectomy in their 30s or 40s may not consider using condoms with a new sexual partner. This is an area identified as problematic and requiring further research.
With an ageing population it is important that providers of sexual health services understand the needs of older people in both clinical settings and when developing information and advice.
Research findings now need to be used to improve sexual health advice and information for older people. We hope our research will also encourage a more open discourse about late-life sexuality and health, and foster wider intergenerational understanding that sex doesn't stop at 50.
Our work is delivered as part of Manchester's World Health Organisation-recognised Age-Friendly City initiative, which aims to make the City a better place to grow older.