News |
Wednesday, 9th November 2011
Students stage city fashion show
Fashionistas flock to historic baths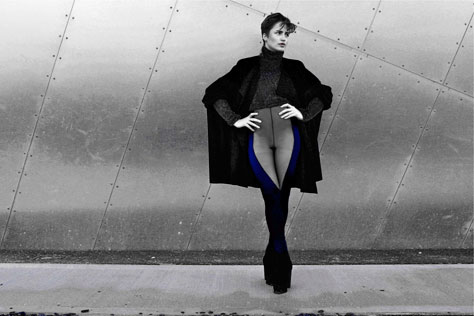 Fashion students are inviting the university community and the public to come and see their designs at a one-off fashion show at the Victoria Baths on Friday at 6pm.
As well as showcasing new talent, the event which is being organised by 2nd year students will help fund their final year collections and trips to Graduate Fashion Week.
Around 40 students will be exhibiting their work in an eclectic collection of men's and women's day wear as well as some more extravagant evening pieces.
Professional lighting will help turn the Grade II listed Victoria Baths into a fashionista's fantasy and professional make up artists and Toni and Guy hair technicians will be on hand to style the models.
Tickets selling fast
Mark Glasgow of the Manchester Art School Fashion committee who is organising the show says: "It's a great opportunity to show off our work to a wider audience. The show will be very interesting and unusual and it's in a great venue, so we are just hoping to pack the place out and have a really successful night."
The show will take place at 6pm this Friday 11th of November. Tickets are available by calling 07791439483 or 07732642827 or a limited number will be available on the door.