News |
Monday, 26th November 2012
Bringing hip hop to the lecture theatre
MOBO winner to speak to students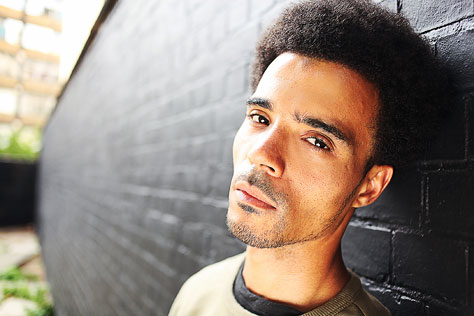 AWARD winning hip-hop artist and community activist Akala will be speaking to students about race, class and imprisonment this week at a lecture hosted by the Department of Sociology at Manchester Metropolitan University
Akala won the title of Best Hip Hop Artist at the 2006 MOBO awards, and also founded The Hip Hop Shakespeare Company.
His lecture, titled "Who's the Gangster?", will take place at 3pm in Geoffrey Manton Lecture Theatre 1 on Thursday, November 29.
Lecturer in Criminology Waqas Tufail, who organised the event, said: "I invited Akala as he offers a powerful message that flows not only through his critically acclaimed music but through his success in developing The Hip Hop Shakespeare Company, a music theatre production company primarily aimed at educating and empowering young people.
Alternative voice
Waqas continued: "Akala's music frequently touches upon topics that sociology and criminology students are concerned with tackling; from racism to inequality, from the legacy and impact of war and imperialism to addressing themes of social conditioning and politics.
"Akala offers an alternative voice that is intellectually stimulating as well as educational and I'm sure students will be inspired by the energy his music and his persona have to offer"
Since its inception in 2009, The Hip Hop Shakespeare Company has worked with actors including Sir Ian McKellen – who was part of the launch event - and Colin Salmon, while Akala himself has toured internationally with world famous acts including Jay Z and Richard Ashcroft.
To register your place, please visit www.akalalecture.eventbrite.co.uk
Ticket giveaway
Akala also has a gig that same night in Manchester at Sound Control on Oxford Road. He will be giving three pairs of tickets away to students at the lecture, and further tickets can be purchased via http://www.soundcontrolmanchester.co.uk/events/akala/
Please contact Waqas with any questions at w.tufail@mmu.ac.uk