News |
Wednesday, 3rd September 2014
Documenting Oman's heritage sites
Art School professor helps major archaeology project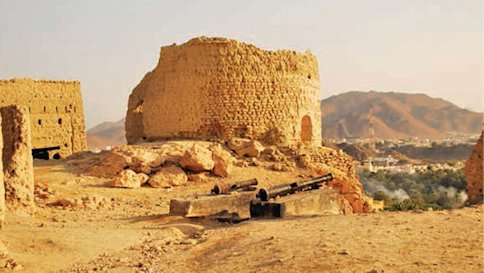 A MANCHESTER School of Art professor is helping to document more than 1,000 historical sites in Oman.
Professor Soumyen Bandyopadhyay, from the Manchester School of Architecture, told reporters in the country that the sites have enormous historical significance.
The team, which also includes academics from Nottingham Trent University, Sultan Qaboos University and Nizwa University, have worked with the Omani Ministry of Heritage and Culture to develop strategic masterplans for the adaptive reuse of the sites.
Salim bin Mohammad Al Mahrouqi, undersecretary for heritage affairs in the Ministry of Heritage and Culture, said the ministry is committed to the study and preservation of sites such as those documented through careful documentation, analysis and conservation.
"Beautiful and interesting"
Professor Bandyopadhyay told the Times of Oman: "They are scattered all across Oman and look alike, but every single dwelling is different from each other in terms of design and facilities.
"Each house is different. Numerous houses don't have courtyards. In central Oman only a few houses have courtyards and some of them are three-storied.
"While many of them have wells, in Izki there are no wells.
"Design and facilities differ from each other and there are beautiful and interesting features in all these settlements."