News |
Friday, 24th October 2014
Social Care welcomes Hungarian colleagues
Conference shares leadership knowledge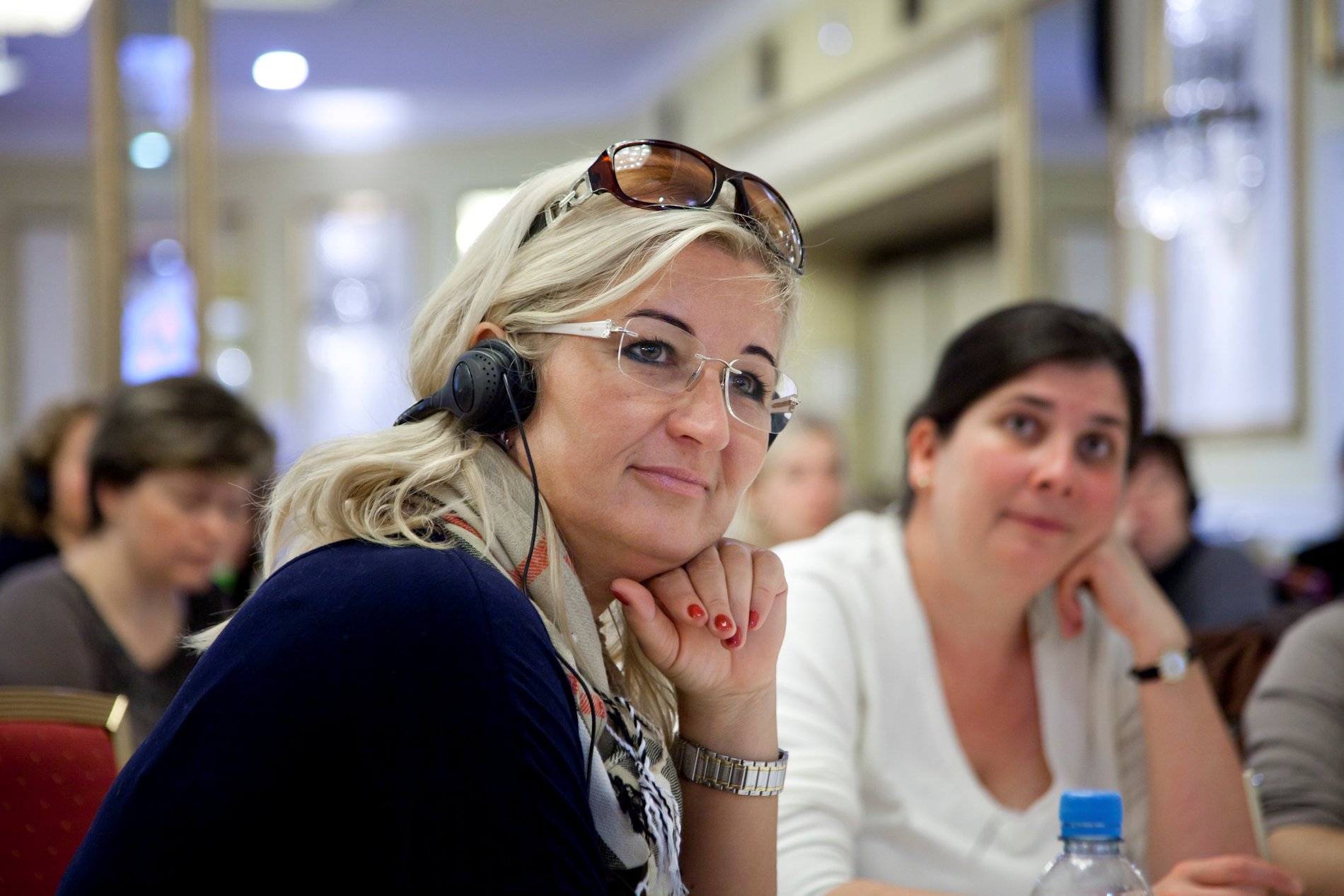 THE UNIVERSITY'S extensive social work experience was called upon to help train colleagues from Hungary.
The Department of Social Care and Social Work welcomed 280 social workers for a two-day conference to enhance leadership and management skills.
The social workers are on an EU and Hungarian-funded nine-month leadership and management course. The visit to England was the final part of their programme.
The conference was spearheaded by senior lecturers Dr Gemma Yarwood and Dr Jenny Fisher.
Dr Fisher said: "Being commissioned to deliver this transnational work on social care and social work was very rewarding. We're fortunate in having great partners who supported us to make this happen, including SpeakUp."
'Impressed'
Dr Yarwood added: "The delegates were impressed with the research, our work with practitioners and our work in the community."
The social workers are spread throughout Hungary and the training programme organisers opted for MMU after contacting several universities.
The event featured speakers from social work practitioners, managers and academic researchers, with an interpreter on hand to translate.
Hungarian delegate Anna Magos said: "The speakers were fantastic and it was such an inspirational programme, with presenters from various fields and with substantial experience. We want to collaborate with MMU again."