News |
Friday, 31st October 2014
All aboard! New bus route for Birley
MMU and Stagecoach join forces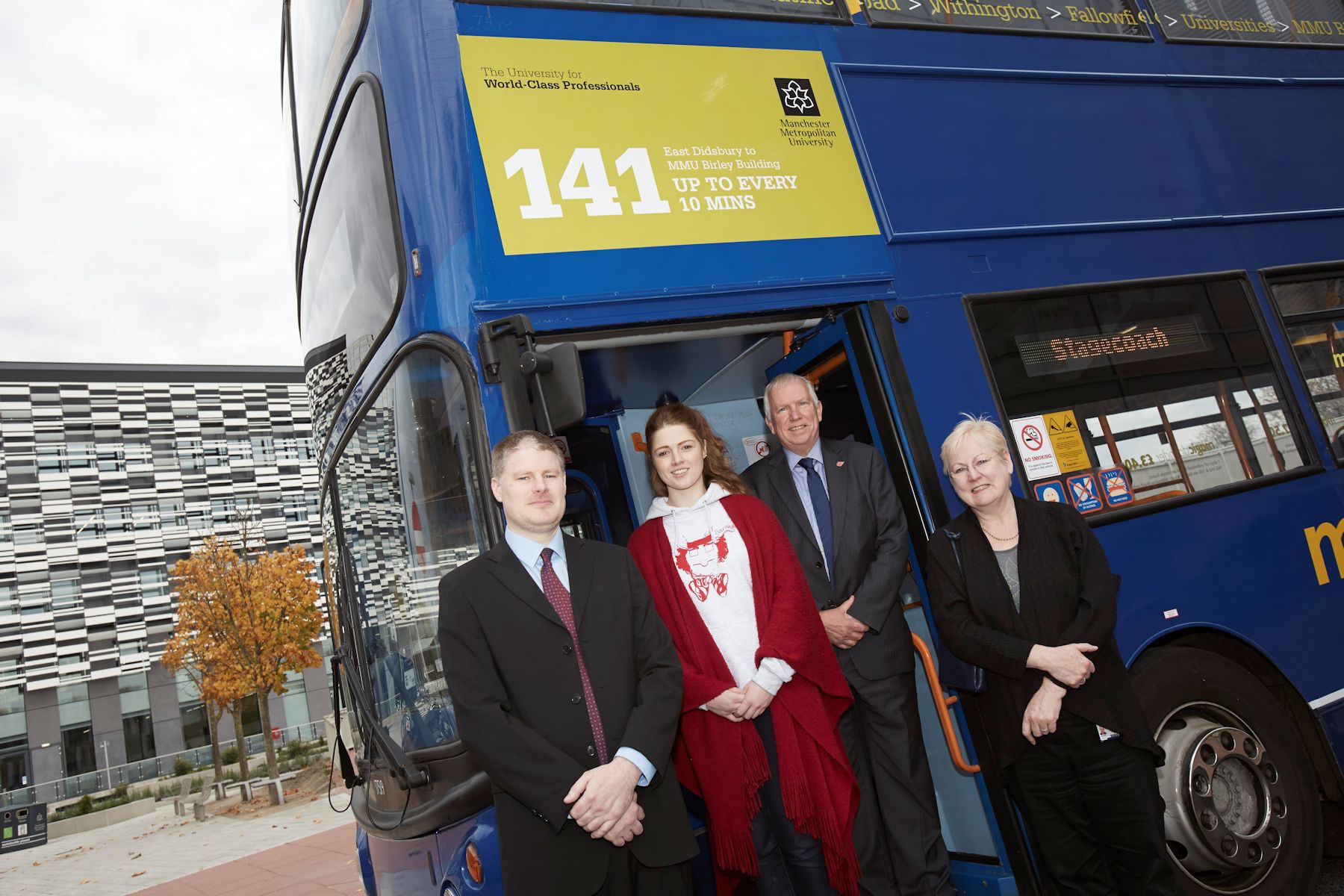 MANCHESTER Metropolitan University has teamed up with Stagecoach Manchester a new bus route for local students, staff and the community to the new Birley Building.
The 141 route, which will run from East Didsbury to a dedicated bus stop between Stretford Road and Bonsall Street, will link Didsbury, Withington and Fallowfield, as well as complementing the existing 86 service, which runs into the city centre.
The new bus route is being run collaboratively by MMU and by Stagecoach Manchester to provide a safe and secure service for students, the community and staff.
Andrew Taylor, Travel Plan Manager at MMU, said: "We are pleased to be working with Stagecoach to deliver our investment plan, which makes our new facilities accessible to students from around the local area and ties in with the existing Stagecoach network, giving our students access to amenities around Greater Manchester.
Vital link
"As well as benefiting our students, we hope the new service will help to serve the local community, improving the public transport option as a means of travelling around South Manchester."
A range of daily, weekly and the Stagecoach student Unirider tickets are valid on the new 141 route. The first journey leaves East Didsbury at 06:17, with the last journey leaving the Birley building at 19:30.
Services will run at least every 12 minutes, and every 10 minutes at peak times (Monday to Friday during the university term times).
Sarah-Beth Cooper, Students' Union Community Officer, said: "The new route provides a link between south Manchester, where a lot of our students live, and central campus. It'll make it a lot easier in the morning as well as safer at night."
Distinctive
The blue buses, similar to Stagecoach's Oxford Road Magic Buses, adorn distinctive MMU branding but can be used by anyone with a valid ticket.
Christopher Bowles, Managing Director of Stagecoach Manchester, added: "We are very pleased to be working with MMU on a collaborative service to support its students and link up the new facilities on campus."
For the full route map and timetable, see: http://www.tfgm.com/journey_planning/RouteMaps/141.pdf.