News |
Friday, 20th February 2015
Malaysian students wowed by Social Care
Group experienced learning at Birley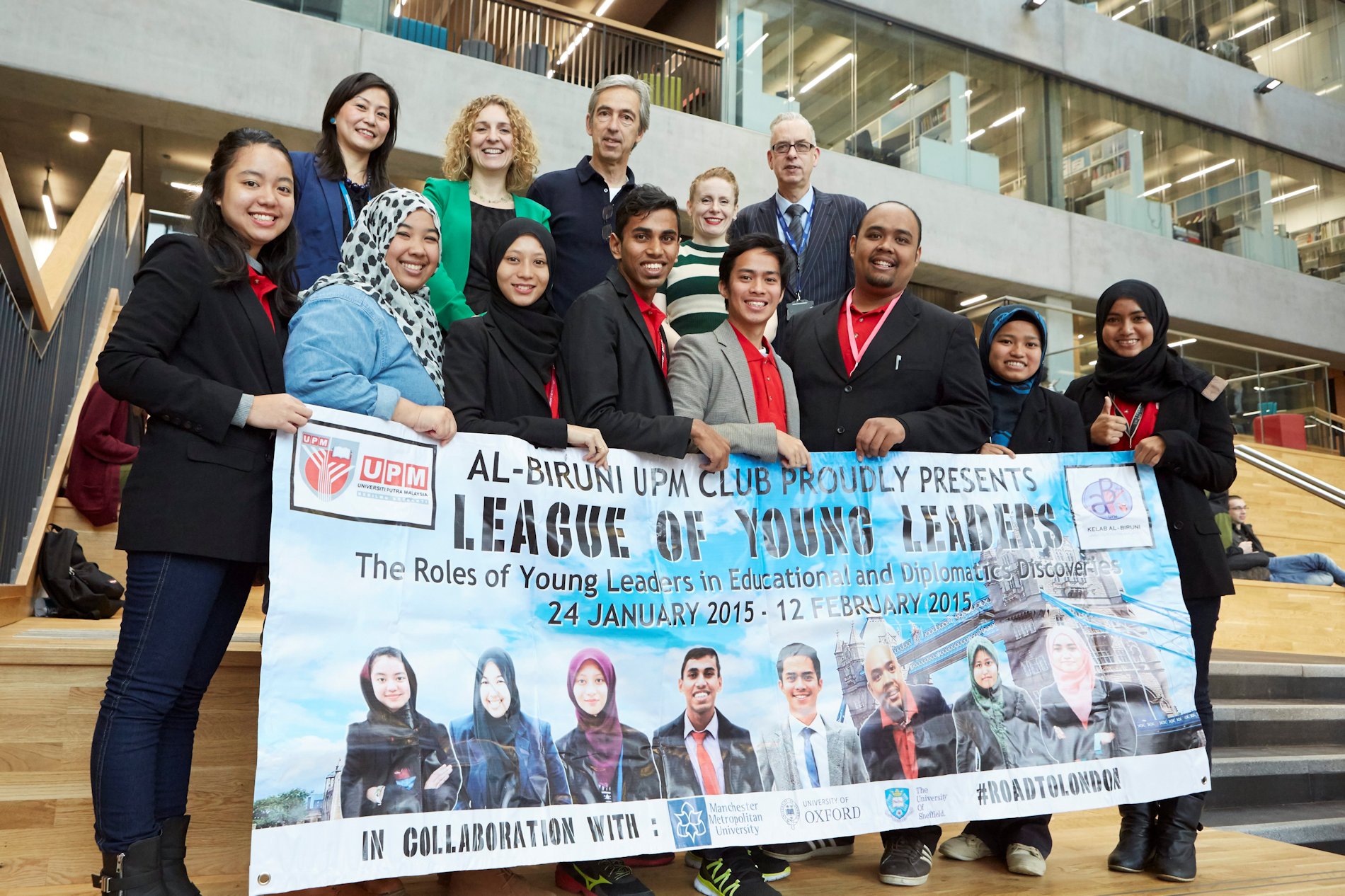 A GROUP of Malaysian students praised the University for its 'learning and teaching' environment as part of a special trip to highlight postgraduate opportunities.
The students, from the University of Putra (UoP), visited the Faculty of Health, Psychology and Social Care, and it is now hoped there will be an ongoing partnership between the two institutions.
Their visit to MMU was part of a week-long, student-organised trip to the UK to develop core leadership and professional skills.
Dr Jo-Pei Tan, academic lead for this programme who formerly worked at the UoP, designed a three-day programme of activities, lectures and seminars in the Department of Social Care and Social Work to allow the students to experience what it would be like to study at MMU.
Welcoming
Nuraniza Binti Roslan, a Human Development student, said: "As an international student, I would feel very comfortable coming to MMU to study knowing that I would be supported, accepted and feel at home."
The students were encouraged to participate in a seminar with Dr Gemma Yarwood and were amazed at the different style of learning here at MMU.
"Back home there is a distance between the professor and the students. Here, we were encouraged to participate and be involved in the lesson," added masters Psychology student Yusri Bin Satan.
"The learning and teaching environment here is totally different, I love it. Being able to voice your opinion and be confident that your ideas matter is amazing."
Enthusiastic
Dr Martin King, Head of Social Care programmes, was pleased with the success of the visit, adding: "It was fantastic to see the enthusiasm with which our visitors engaged with the programme and we are looking forward to further opportunities to work with the University and its students."
This student-initiated project took the students one year to prepare and various fundraising activities were organised to make the trip possible.