News |
Tuesday, 12th May 2015
Nursing is 'best in the country'
Course takes same title twice in three years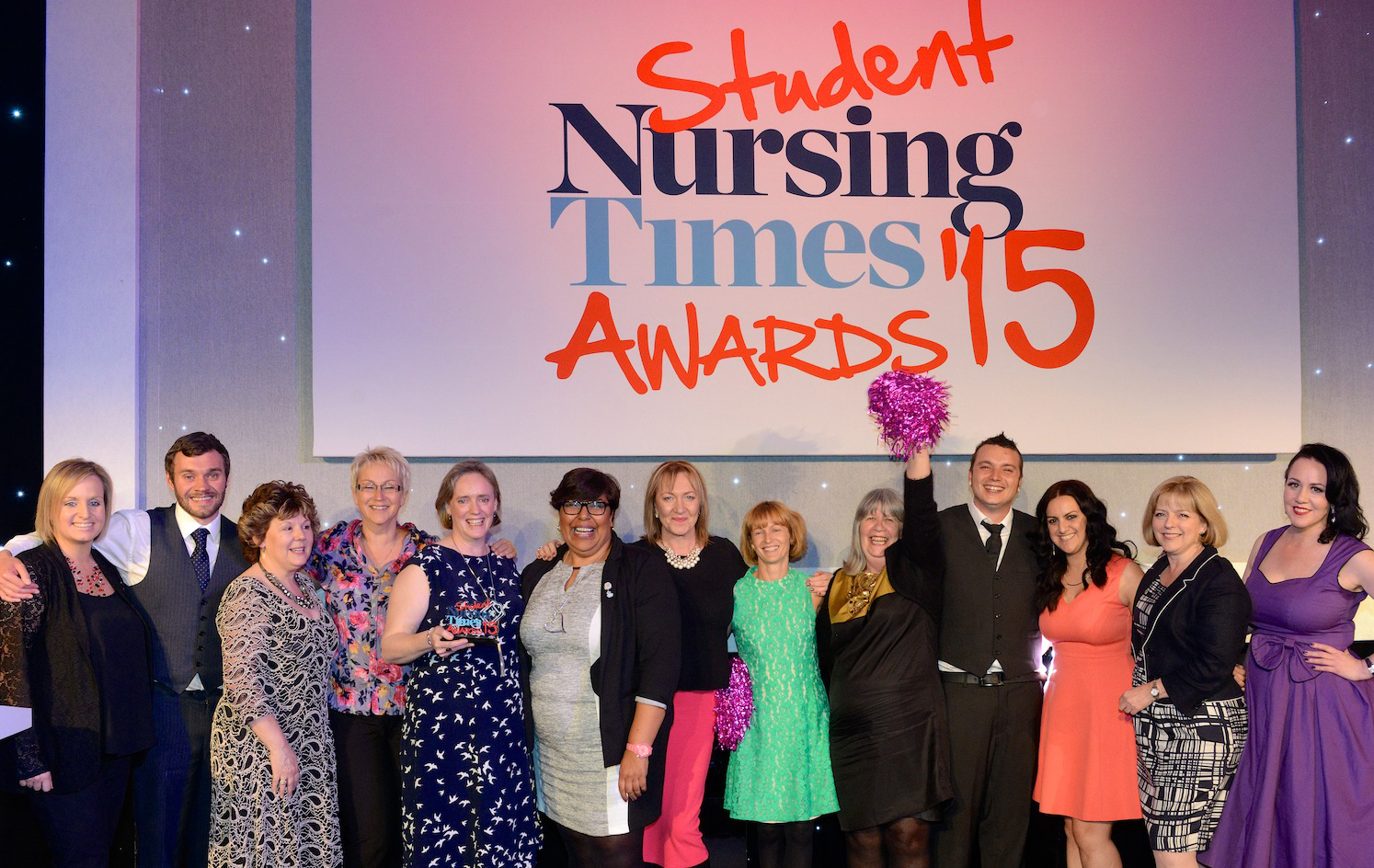 THE UNIVERSITY has been named as the best place for training at the annual Student Nursing Times Awards.
The Department of Nursing was handed the main award for Pre-registration Nurse Education of the Provider of the Year for the second time.
It is the same prestigious prize that MMU picked up at the 2013 SNTA ceremony and the awards are voted for by students themselves.
Paul Tubbs, Head of Nursing, said: "We're incredibly proud to have been named as the best pre-registration course as it reflects our students' satisfaction.
Supportive
"The quality of the programme is second to none and we offer a high level of support offered to students who regularly tell us how MMU helps to prepare them for a successful career in the NHS and wider health professions.
"Staff foster a positive atmosphere among the team and students, generating a supportive and nurturing teaching environment, led by a dynamic Programme Leader, Jacqui Gladwin, who always puts students at the centre of the learning experience.
"The award is recognition of the hard work by everyone and I thank them for all of their continued efforts."
The Department boasts strong associations and partnerships with local NHS trusts, and stakeholders where students undertake practice placements.
Clinical
Programmes are accredited by the professional bodies of the relevant disciplines, such as the Nursing and Midwifery Council and the Health and Care Professions Council.
Students spend half of their time at the University and half in practice, ensuring a high level of clinical skills to keep them highly employable.
Paul added: "Our students are in demand as they come equipped with a high level of clinical skills. We produce compassionate, caring, competent nurses who are professional in every respect."
See here for a full range of pre-registration, post-registration and continuing professional development courses.