News |
Monday, 1st June 2015
Professor Malcolm Press begins as Vice-Chancellor
New era for Manchester Metropolitan University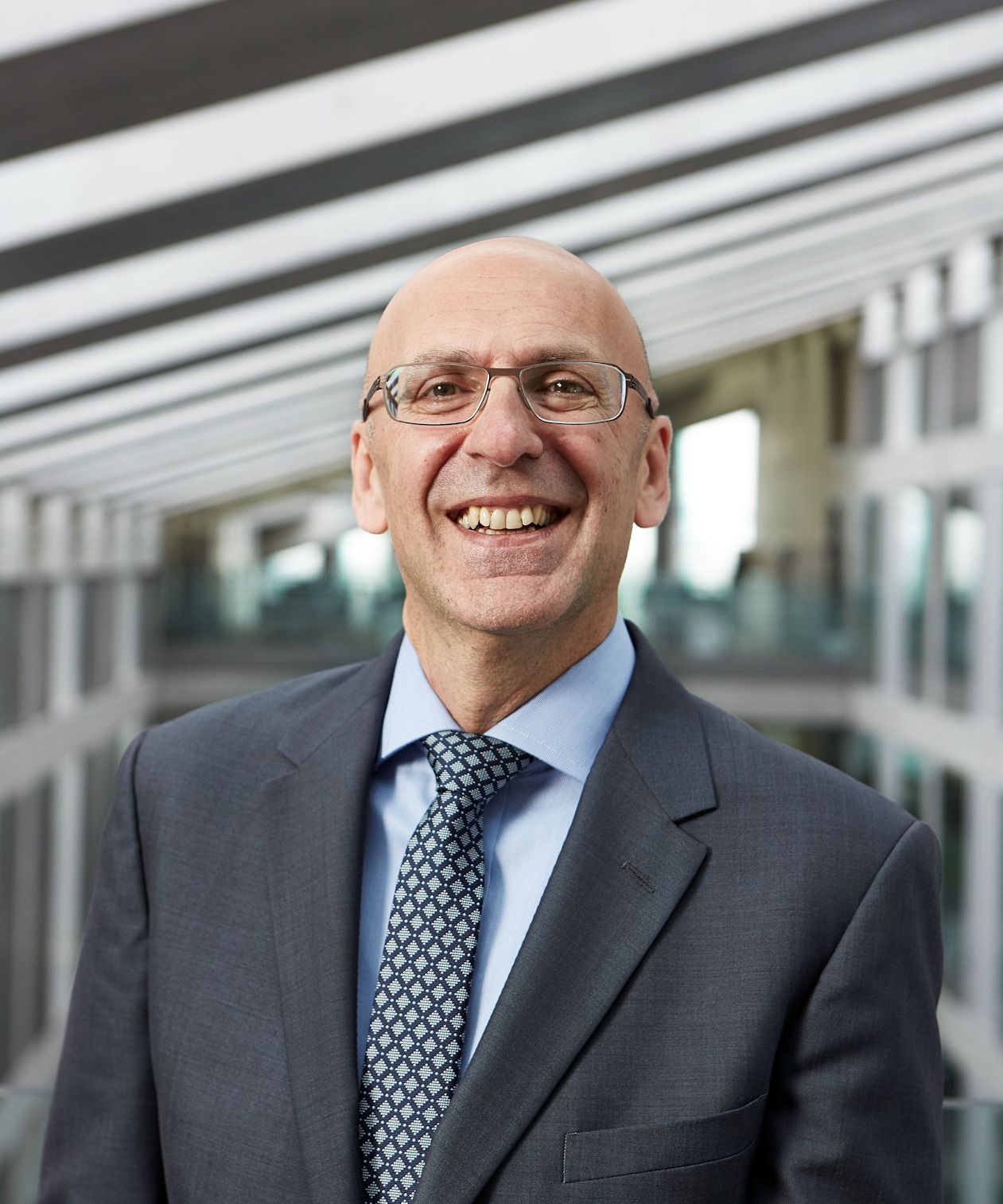 MANCHESTER Metropolitan University will today be led into a new era as Professor Malcolm Press begins as Vice-Chancellor.
Vice-Chancellor Professor Press, who was Pro-Vice-Chancellor at the University of Birmingham since 2008, has today taken up the position of Vice-Chancellor of the University after being appointed in December last year.
He has already spent time at the University and has visited all faculties across both the Manchester and Cheshire campuses to meet academic, professional and support staff. Speaking to colleagues this morning, he outlined his vision and ambition for the University.
Professor Press said: "Whilst I am new to our University, the City of Manchester is a place that I know well, having lived, studied and worked here in the past. We play a crucial role in the city-region and are important nationally and internationally. We impart education and skills to our students, we drive social mobility and cohesion, and our research and scholarship power the economy and deliver world-class impact.
'Determination'
"Since my appointment was announced last December, I have had the opportunity to visit all faculties, our Cheshire campus, and to meet colleagues across the professional and support services. I have been hugely impressed by the energy and passion of staff, and by their ambition. If there is a single message that comes from reflecting on these experiences, it is that we have achieved an enormous amount but have the determination to go still further.
"Few universities can be better placed to succeed. We are a large and diverse organisation, in a city that will drive the rebalancing of the economy between the capital and the North, presenting us with unparalleled opportunities across the whole of the institution."
A noted ecologist with multiple research citations, Professor Press studied Environmental Science at the University of London, before completing his Doctorate in Ecology at the University of Manchester. His academic career started as a postdoctoral research associate at UCL before returning to the University of Manchester for a further five years as a Lecturer and then Senior Lecturer.
Joining the University of Sheffield in 1994, and following subsequent promotion to a Chair, Malcolm led the Department of Animal and Plant Sciences, and was the University's Director of Research for the Environment. He also completed a Diploma in Spanish and Latin American Studies where he became fluent in Spanish.
Expertise
He moved to the University of Birmingham in 2008 as Pro-Vice-Chancellor and Head of the College of Life and Environmental Sciences, before becoming Pro-Vice-Chancellor for Research and Knowledge Transfer in 2013. Professor Press has led on multiple strategic agendas including research, international and business engagement.
He has also been a key part of the executive team at the University of Birmingham that won the University of the Year award from the Times and The Sunday Times in 2013/14 for being the most improved and innovative University in the sector. He has led and delivered sustained improvements in student satisfaction and key University-wide graduate outcomes.
Professor Press's academic expertise as an ecologist is internationally recognised, with over 170 publications, covering global environment change, tropical rain forest ecology, and subsistence farming in sub-Saharan Africa. Key research achievements have included demonstrating the impact of pollutant nitrogen on upland ecosystems, the impact of climate change on terrestrial Arctic ecosystems, and understanding the interactions between parasitic plants and their hosts.
His interests and memberships relating to ecology are extensive. Professor Press is a current Trustee of the Royal Botanic Gardens, Kew and WWF UK, and has served as president of the British Ecological Society and as a council member of the National Trust. He has also served on research council committees as well as RAE and REF panels, and has a wide range of international experience in Africa, North and South America, Australia, China and India.
Extensive experience
Professor Press has extensive experience of initiating and sustaining purposeful strategic partnerships, both with industry and other higher education institutions.
It was announced in December 2014 that Professor Press would become Manchester Met's new Vice-Chancellor, taking over from Professor John Brooks who retired last week.