News |
Wednesday, 10th June 2015
Could good genes help win the Rugby World Cup?
New research investigates the genetics of elite rugby players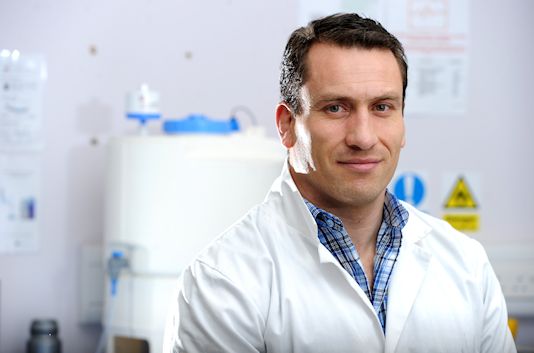 NEW research taking place at Manchester Metropolitan University's Cheshire campus is investigating how a rugby player's genetics might influence their future in the game.
Dr Alun Williams, whose specialist area is sport and exercise genomics, is leading a team conducting research into the DNA of elite rugby players.
An initial study published in the European Journal of Sport Science outlined the potential applications of genomic science in rugby for improving performance and the management of injury risk.
The team are homing in on genes that boost muscle development and reduce the risk of injury to soft tissues like tendon, ligament and brain.
Tackling concussion
With the average professional rugby player now 1.7 stones heavier than they were 20 years ago, accusations that players' physiques may not be entirely natural are an issue for the sport to deal with.
But Dr Williams believes that the truth is much less sinister – simply that a top-class talent identification process means that players with potential are scouted much sooner, and thanks to training, nutrition and their good genes are able to bulk up much more successfully than players could two decades ago.
The research team are also investigating whether they can identify the genetic markers that may identify players who are at greater risk of suffering a concussion injury, which would help doctors, physiotherapists and coaches to aid their recovery.
Dr Williams said that the likelihood of getting concussed, showing symptoms and ease of recovery are all determined in part by genetics.
A report released by the England Professional Rugby Injury Surveillance Project earlier this year revealed that the incident rate for concussion in Premiership matches had risen by 59% in the last season.
Notes to editors
Genomics in rugby union: A review and future prospects can be read online here: http://www.tandfonline.com/doi/full/10.1080/17461391.2015.1023222
Dr Williams is available for comment. For more information, contact Kat Dibbits in the Manchester Metropolitan University press office on 0161247 5278 or email K.Dibbits@mmu.ac.uk.