News |
Wednesday, 11th November 2015
First ever substance use and sight loss guide
Invaluable resource to help support professionals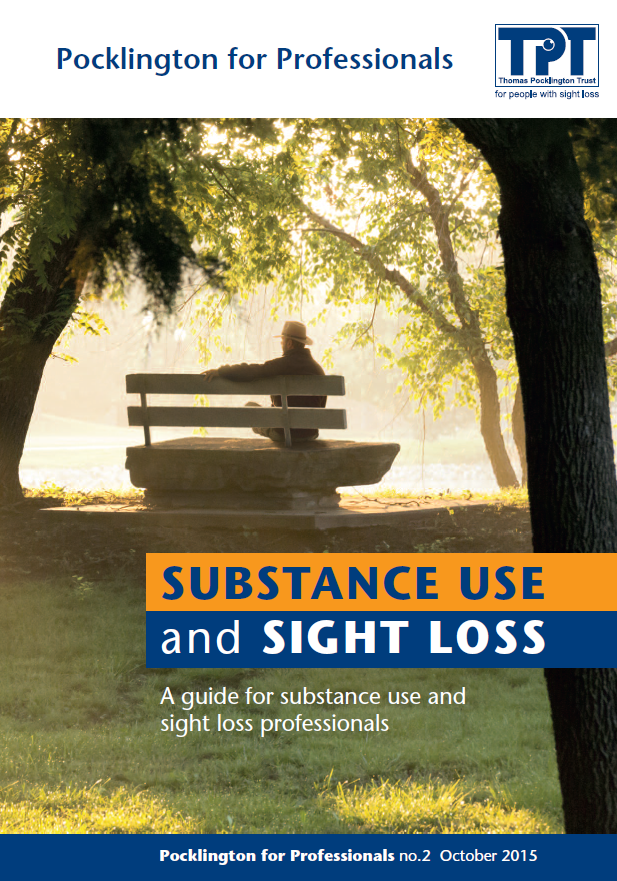 SUBSTANCE use research at Manchester Metropolitan University has led to the first ever practice guidance focusing on substance use and sight loss.
Substance Use and Sight Loss: A guide for substance use and sight loss professionals outlines how professionals from both sight loss and substance use practice can best support people with overlapping sight loss and substance use conditions.
Published by The Thomas Pocklington Trust, the guide maps out good practice for support professionals including basic facts and top tips.
The report, and the research on which it was based, has been led by substance use and social care expert, Professor Sarah Galvani from Manchester Met.
Professor Galvani said: "Our research found that both sight loss and substance abuse services are not adequately equipped to deal with these overlapping issues. Staff are willing to learn and do more but have not had the right information. This guide is designed to help specialist agencies to understand what a good response could be.
'Complex challenge'
"Substance abuse can sometimes be used as a coping mechanism for sight loss but the combination of both issues can create a complex challenge for support professionals. This new guidance brings together relevant information for the two professional groups."
Previous studies by Professor Galvani highlighted how many sight loss professionals did not ask about a person's substance use and professionals working in the drug and alcohol sector did not ask about sight loss.
Researchers discovered people with sight loss tend to drink less than their sighted peers and the number of people seeking support for both issues is small. However, they pose disproportionate challenges for professionals.
The new guide also provides key resources for professionals working in sight loss and substance use sectors.