News |
Wednesday, 27th July 2016
Graduate author on Man Booker Prize longlist
Wyl nominated for the UK's top literary prize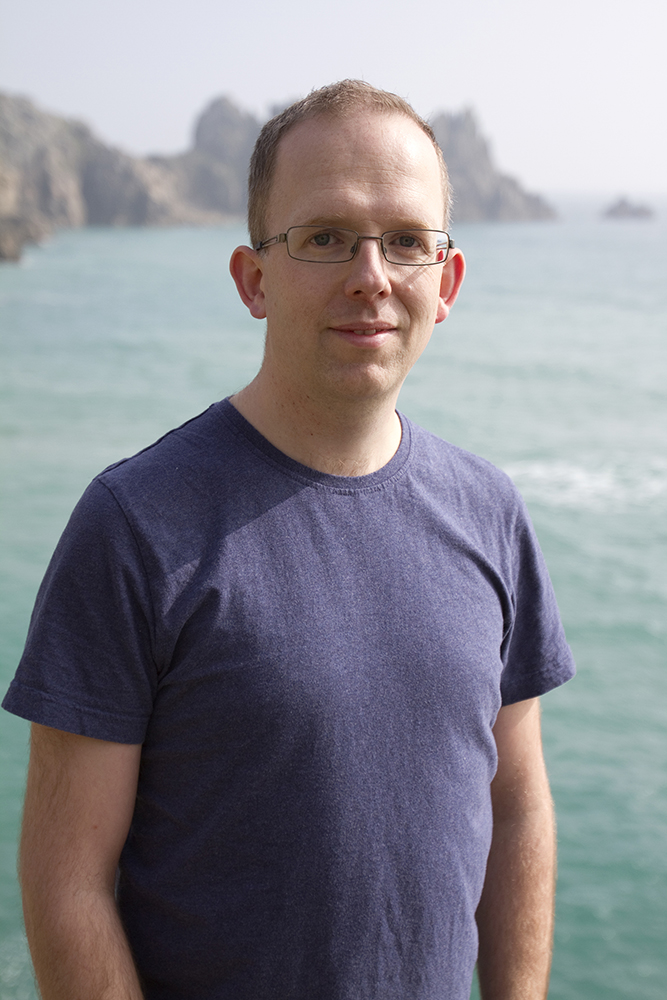 A WRITER who graduated from the Manchester Writing School's MA in Creative Writing yesterday has today been announced as one of the longlisted authors for the Man Booker Prize 2016.
Wyl Menmuir is one of four debut novelists to make the "Booker dozen" of 13 authors, for his novel The Many, which was written while he was studying at the School.
The longlist also includes veterans JM Coetzee, Deborah Levy, AL Kennedy and Elizabeth Strout.
Wyl, who was born in Stockport and now lives in Cornwall, said: "Just after midday my phone started ringing, but I didn't answer because I was having coffee with my grandma, who is 90, and she was telling me what she thought of the book, she had written me a review.
"When I picked up my messages it was Chris from my publishers, Salt, just shouting down the phone – it was a massive shock!"
The book had not previously been reviewed by any of the national newspapers - and although following the nomination interest has surged, Wyl said his grandma's review would "always be the most special".
Wyl said it was hugely exciting to be longlisted, adding: "You always hope to get on some prize list, but I couldn't have imagined it would be the Man Booker."
The Many incorporates elements of gothic, horror, sci-fi and other genres to tell the story of a man who buys an abandoned house in an isolated coastal village only to find that increasingly unsettling events begin to occur.
"It's quite dense and punchy – I hope it forces people to slow down and really think about what they're reading," Wyl said.
Nicholas Royle, senior lecturer in Creative Writing at the Manchester Writing School and Wyl's editor at Salt, said: "I am enormously proud of our MA Creative Writing graduate Wyl Menmuir, whose debut novel has been longlisted for the Man Booker Prize. Dark mysteries twist and swirl beneath the surface of Wyl's powerful novel."
Talking about the experience of studying the online MA at Manchester Writing School, Wyl said: "There is a community of writers there who are so supportive, they really helped me shape it. My tutor Nick was brilliant – he always knew the right prod or the right prompt to make me question my work without necessarily telling me what to do, and that was incredibly valuable."
The Man Booker Prize was established in 1969. The winner receives £50,000 as well as the £2,500 awarded to each of the shortlisted authors.
The shortlist for the award will be announced on September 13, before judges Amanda Foreman, Jon Day, Abdulrazak Gurnah, David Harsent and Olivia Williams choose their eventual winner.
That winner will be announced on October 25.
Chair of the 2016 judges, Amanda Foreman, said: "This is a very exciting year. The range of books is broad and the quality extremely high. Each novel provoked intense discussion and, at times, passionate debate, challenging our expectations of what a novel is and can be.
"From the historical to the contemporary, the satirical to the polemical, the novels in this list come from both established writers and new voices. The writing is uniformly fresh, energetic and important. It is a longlist to be relished."
The Man Booker Prize for Fiction is open to writers of any nationality, writing originally in English and published in the UK.
This is the second time the Manchester Writing School can claim to have had a hand in a Man Booker Prize nominee's career.
Alison Moore, the Manchester-born author of The Lighthouse, which was longlisted and then later shortlisted in 2012, was chosen by Nicholas and his fellow judges to be shortlisted for the 2009 Manchester Fiction Prize, run by the Manchester Writing School.
The Many is published by independent publishers Salt, who also published Alison Moore's novel.
To find out more about studying at the Manchester Writing School, click here.