News |
Wednesday, 4th October 2017
Exhibition captures Mancunian identities through fashion
Portrait Youth at Manchester Central Library, opens Monday 9 October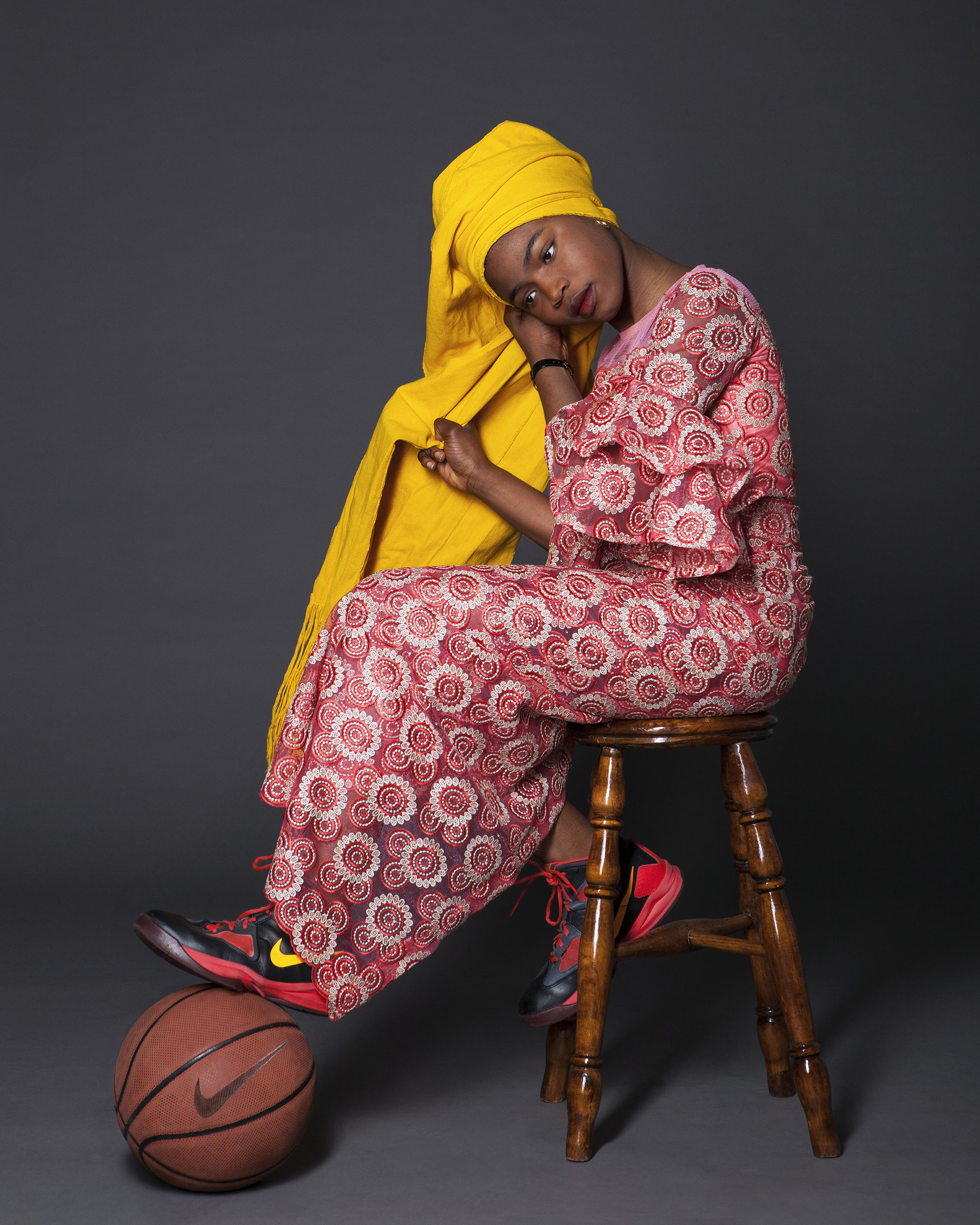 Manchester Metropolitan University's Manchester Fashion Institute is involved in an exciting new project that explores the individual and civic identities of Greater Manchester's young people through style, fashion and dress.
Academics Jo Jenkinson, John Earnshaw and Zoë Hitchen have been working with young people to establish how clothing can be used as a catalyst for self-awareness and personal expression, capturing portraits of each participants' identity.
Photographs from the Portrait Youth project will on display at an exhibition at Manchester Central Library, opening on Monday 9th October, as part of the Design Manchester DM17 festival.
The exhibition features portraits of 14 members of the Manchester Youth Council (MYC) who attended interactive workshops hosted by the University in February. MYC were the first group to be photographed for the project. Participants were asked to style themselves using their own clothing or artefacts in a way that represented their identities and to reflect upon, and articulate, their current, past and future selves.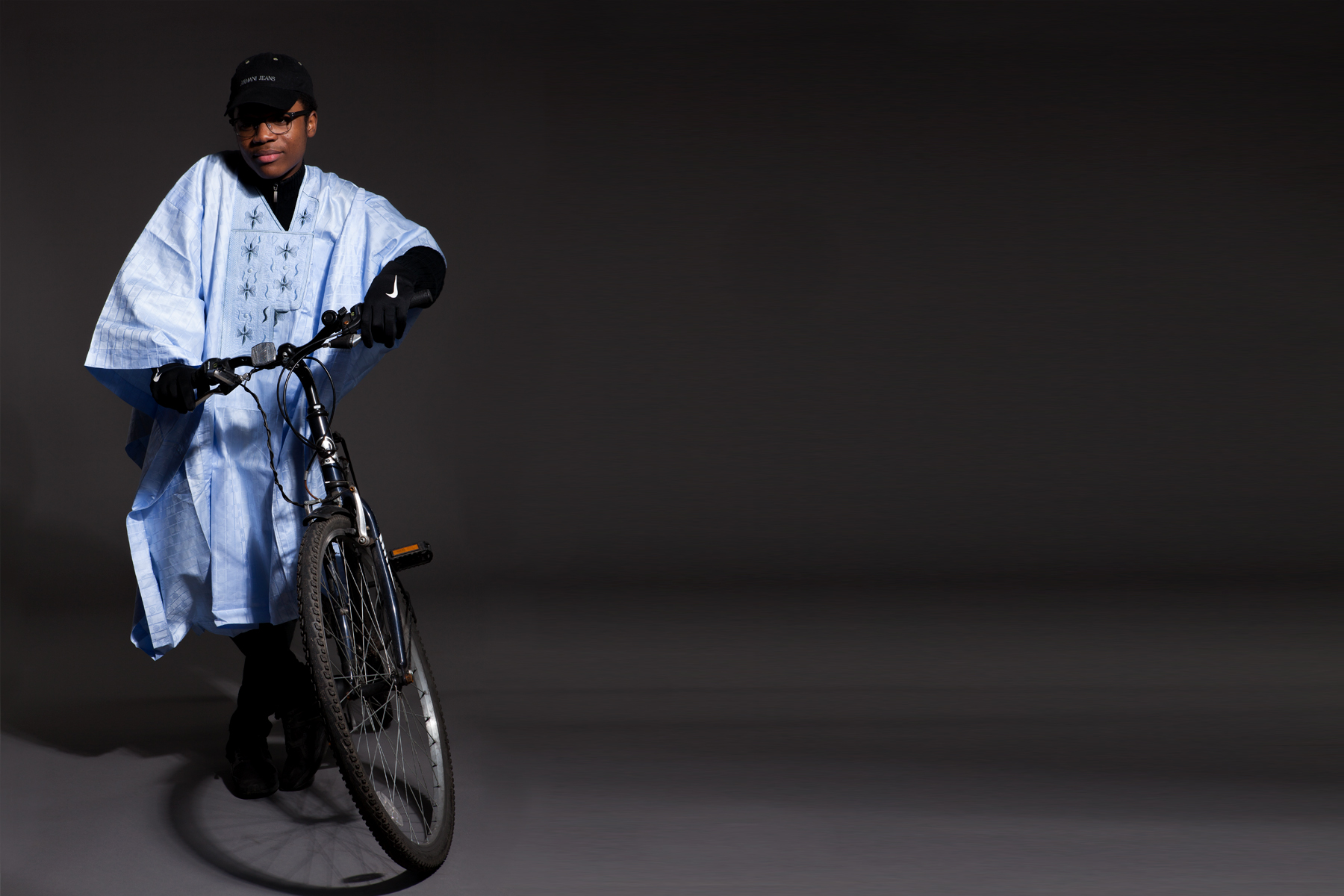 Zoë Hitchen, Lecturer in Promotion, Film & Photography, said: "Working with the individuals from Manchester Youth Council has been really inspiring. They are an amazing group of young people that are actively involved with their city, campaigning at a national and local level on issues that impact on the region's youth."
The portraits – or visual narratives – were supported by a series of interviews, providing insight into how it feels to be a young person in Manchester, and how a young person's sense of identity interacts with geographical, cultural and social environments.
John Earnshaw, Senior Lecturer in Fashion Design and Technology: Womenswear, added: "Speaking to the members of the MYC through our workshops and interviews has proved the powerful role clothes play in enabling exploration and articulation of personal identity.
"We were able to capture a snapshot, a social history, of this group of young people, at a specific moment in time."
Inspiration
The project grew out of Manchester Fashion Institute's Fashion and Business Saturday Club, which welcomes young people between the ages of 13 and 16 into the University on a Saturday morning to learn about and practice fashion.
Jo Jenkinson, Principal Lecturer in Fashion Design & Technology, said: "We noticed the impact the club was having not just on the members creativity and fashion awareness, but also on their ability to articulate their personal identity and beliefs through creative interactions with fashion and dress.
"These initial observations sparked an idea. With Manchester approaching devolution and increasing political awareness in the nation's young people, maybe the universal language of fashion and dress could be used to capture and articulate the hopes, concerns and vision of the region's diverse youth networks."
The Portrait Youth project is a long-term initiative and aims to work with further diverse youth groups in the Greater Manchester Region. Please get in contact with the project team if you would like to contribute to the project or take part in future workshops. Portraityouth@mmu.ac.uk
PORTRAIT YOUTH EXHIBITION
Title: Portrait Youth Exhibition
Date: 09th October – 04th November
Venue: The Reading Room, Manchester Central Library
Time: Please check library opening hours
Cost: Free Entry
This event is supported by Greater Manchester Combined Authority.
Notes to editors
For more information or images, please contact Maryam Ahmed in the Manchester Metropolitan University press office on 0161 247 2181 or MAhmed@mmu.ac.uk.