News |
Monday, 9th October 2017
Team Taekwondo success at the World Championships
First university team invited to compete in global competition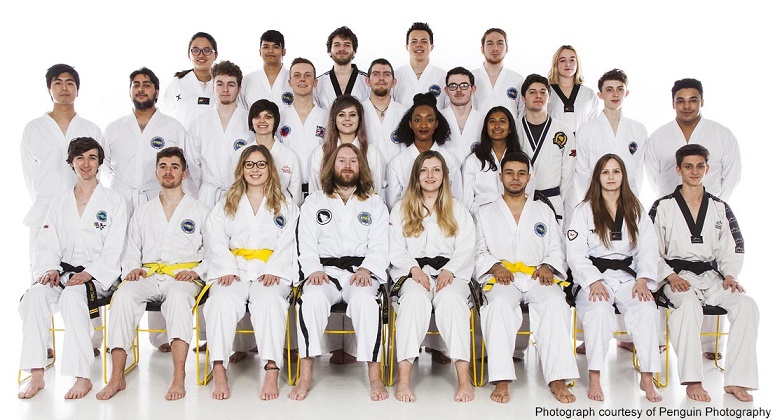 Manchester Metropolitan University's International Taekwondo Federation (ITF) team made history by becoming the first university team invited to enter the World Championships – returning home last week with a remarkable 31 medals.
The games, held in Barneveld, Holland, saw 2,300 entrants from 37 countries, with most competitors from professional national teams.
Despite being the underdogs, the University Taekwondo team saw huge success, winning three world champion medals, 13 silvers and 15 bronze medals.
These medals, combined with the success of the national UK team, mean that the UK were ranked number one of all the competing countries.
First university team
Ross Sharman, a 4th Degree Black Belt who has been practising Taekwondo for 17 years, started the University ITF Taekwondo club in January 2011 and has since seen it grow. His involvement with the club and the sport was the driving force behind him setting up the British University Taekwondo League earlier this year.
Ross said: ''It was an honour to be among such immense talent – the competitors from each of the 37 countries were world class. The team excelled beyond what we hoped and it was fantastic to see everyone doing so well against extremely tough opposition.
"The last day was an emotional one for me. Seven years ago when setting up the team, I was asked what the target would be and the dream was to bring back one medal from the World Championships."
Success
Over the last two years, the team has competed in the British University Taekwondo League where they won two league titles. They also won numerous golds at the North West Championships.
In July 2016, the team became the first university club to enter the European Championships, where four competitors won two golds, one silver and one bronze.
After their continued successes, the team was invited to enter the World Championships 2017.
Jérôme Read, MMU Sport's Performance Sport Manager, said: "The University Taekwondo club has been one of the trailblazers in setting the bar high for competitive sport at Manchester Met. They have worked to create a model for their club that involves all levels from new starters right through to, now, world champions. MMU Sport is delighted that their endeavours have been rewarded at each and every step of the way."
Ross added: ''The competitive team is now being split into an elite squad and a developmental squad with the aim to get everyone to world class standard by 2019. Next, we have the British University Taekwondo League Nationals on November 19 and then in 2018, we will be aiming to bring back even more gold at the European Championships.''