News |
Friday, 1st December 2017
New book looks at the changes in teacher education in England
Professor Tony Brown explores the challenges and opportunities new education models bring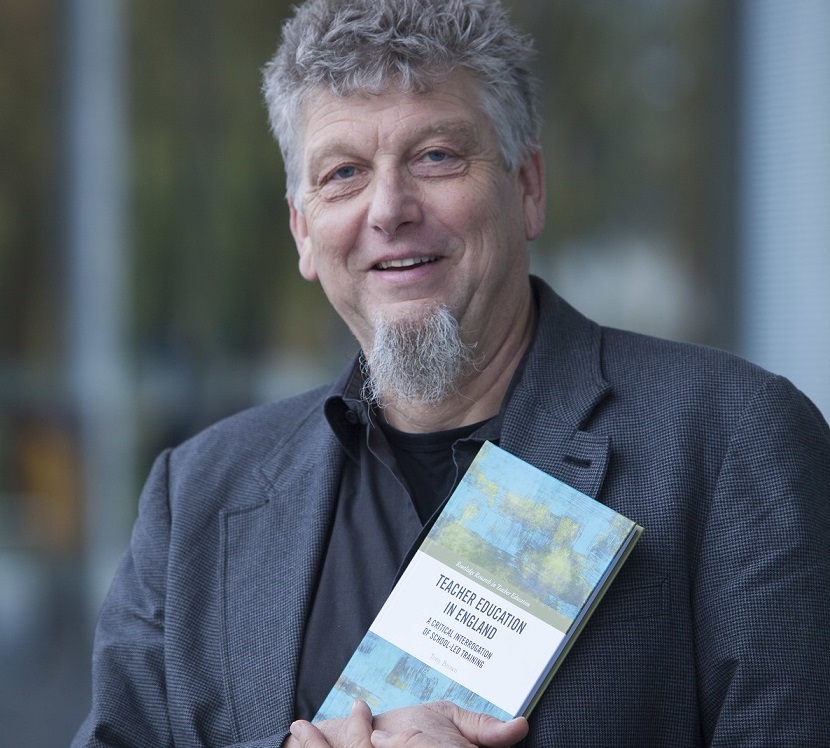 Models of teacher education in England have undergone major shifts in recent years and a new book from Manchester Metropolitan University explores how these changes impact educators.
Teacher training models have shifted increasingly from universities in to schools, with government-backed programmes like School Direct and Teach First.
Teacher Education in England by Tony Brown, Professor of Mathematics Education at Manchester Metropolitan University, is the first substantial study to focus on School Direct since its implementation in 2013.
Following seven years of research into the ways in which teacher education has changed, the book draws on 150 interviews with teacher educators and trainees across ten countries.
Implementing models
Professor Brown said: "England is alone in Europe in pursuing such models and my research looks at how the changes to teacher education have been implemented here.
"I also wanted to go out and speak with people directly involved and impacted by these decisions. They have transformed the challenges faced by students, teachers and teacher educators so this book will help teacher educators, as well as teachers and trainee teachers understand evolving education structure and policy."
Professor Brown also explores the opportunities that are opened up by the new education models.
He added: "The book will help provide new approaches that will enable students to pursue research-oriented school placements, using school as a resource in fuelling discussions in the university setting."
Future teachers
The research was presented at a House of Lords parliamentary seminar. Lord Watson, Labour's Shadow Education Minister, chaired the event and provided a Foreword to the book.
Lord Watson said: "England's future teachers require both practical classroom experience and the space within that environment to reflect critically on their developing practice, learning from emerging research evidence. Professor Brown's arguments make that case convincingly."
Published by Routledge, Professor Brown's book is part of series on the topic of Teacher Education, which presents the latest research on Teacher Education and also provides a forum to discuss the latest practices and challenges in the field.
The book is available online here.