News |
Thursday, 7th December 2017
Pro-Vice-Chancellor for International named a Global Ambassador for Manchester
Professor Jennifer Watling is one of six new 'MBassadors'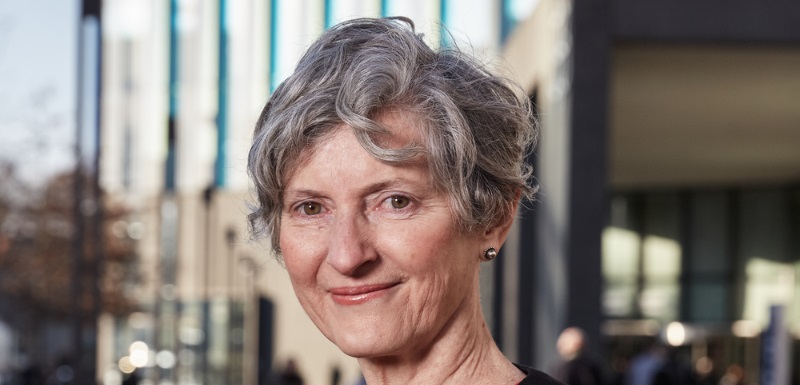 Manchester Metropolitan University's Professor Jennifer Watling, the Pro-Vice-Chancellor for International, has been named one of Manchester's six new 'MBassadors'.
Prof Watling, an internationally-recognised plant scientist and a member of the university leadership, will use her ambassadorial role to represent the city on the global stage and promote the reasons for people to visit and stay.
Honour to be ambassador
Prof Watling said: "I was honoured to be approached by Marketing Manchester to become one of their Global Ambassadors, joining an already incredible and diverse range of talents, expertise and personalities.
"As Pro-Vice-Chancellor for International for Manchester Metropolitan University, being an Mbassador correlates with my role to promote the university on a global platform attracting quality partnerships and talent as well as highlighting our academic strengths.
"A huge part of this work involves promoting the institution in a broader context by profiling this great city and the region as a whole.

"I am very much looking forward to representing Manchester in this capacity and I am excited about the global opportunities this creates, both for Manchester Metropolitan University, the City of Manchester and the North West region."
One of six new figureheads
The other five new ambassadors to have been announced are footballer-turned-developer Gary Neville, former Manchester City Council chief executive Sir Howard Bernstein, illustrator Stanley Chow, international development and women's rights activist and writer Dr Helen Pankhurst, and music director of the Hallé Orchestra and conductor Sir Mark Elder CBE.
Manchester now has a total of 18 Global Ambassadors who are figureheads helping to secure investment and boost the profile of the region.
Sheona Southern, Managing Director at Marketing Manchester, said: "We are excited to expand our Global Ambassador Programme by welcoming six new ambassadors.
"These individuals support our work to raise the profile of the city region and attract inward investment to boost the local economy.
"Global Ambassadors are Manchester voices, business leaders and academics who use their influence and connections to secure conferences, make business introductions, feature in the media and support growth in Manchester.
"MBassadors represent the city's diversity and play an important role in generating a positive image for Greater Manchester across the world."
Developing the University's international presence
As Pro-Vice-Chancellor for International, Professor Watling leads on the long-term vision for Manchester Metropolitan University's international presence.
This includes developing global partnerships, enhancing our Transnational Education (TNE) activities, attracting international students, increasing staff and student mobility, and engaging our international alumni.