News |
Wednesday, 26th April 2017
Care home improvements envisaged after success of pilot teaching project
University researchers involved in ground-breaking scheme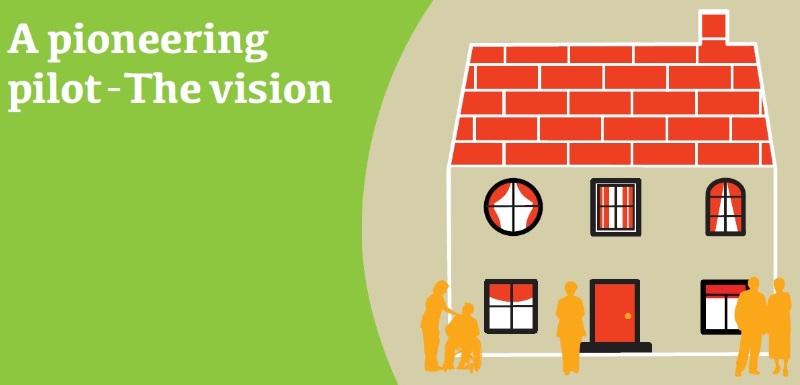 Improvements to care home standards across the region are envisaged thanks to the results of a pioneering project involving Manchester Metropolitan University.
Teaching Care Home was a 12-month nurse-led pilot programme to strengthen both the culture of person-centred care and the learning environment within care homes, particularly in the areas of staff education and development.
A variety of different on-site activities and new policies and practices were trialled in five care homes across the country and the idea is to help combat industry challenges such as the recruitment and retention of registered nurses, fostering innovation and sharing knowledge, and improving the day-to-day experience of residents.
Government-backed
The pilot was funded by the Department of Health and led by Care England, the largest representative body for independent care providers, which worked in partnership with Manchester Metropolitan University, the International Longevity Centre – UK (ILC-UK) demographic change think tank, and the Foundation of Nursing Studies.
Manchester Metropolitan University researchers evaluated the scheme and its outcomes and their work fed into the resulting Impact Report that was launched at a reception at the House of Lords yesterday.
Proud to be a partner
Professor Alison Chambers, Pro-Vice Chancellor for Health and Social Care at Manchester Metropolitan University, said: "The Teaching Care Home pilot is an important piece of work which highlights the centrality of learning and development to creating a high quality care environment.
"Investing in staff development is fundamental to improving care standards and ensuring residents' care experiences are of the highest quality which in turn contributes to residents' wellbeing.
"We are very proud to be the project's academic partner and we are looking forward to continuing our collaboration with Care England, the Foundation of Nursing Studies and ILC-UK to promote careers in the care sector and contribute to improving care experiences for all."
Understanding needs
Professor Josie Tetley, Professor of Nursing (Ageing and Long-Term Conditions) at Manchester Metropolitan University, said: "We visited all five care homes throughout the cycle on the pilot and held interviews and workshops with managers, qualified nurses and care workers.
"It's about understanding the needs of the staff and residents from their perspective so it's not been an academic exercise.
"What we have tried to do is understand the issues and the positive aspects of care home work and identify those in a way that we can try to implement them on a Greater Manchester level.
"This is part of the solution - we want to replicate the good things going on in care homes so we can improve the health and wellbeing of residents."
Care sector 'crucial'
Professor Martin Green OBE, Chief Executive of Care England said the pilots demonstrate that the care sector is a crucial part of the health and social care landscape.
He said: "Both nurses and carers have a vital part to play in the professional nursing agenda.
"This initiative has fostered strong partnerships and goes some way to developing a sustainable workforce that takes pride in providing high quality, joined up care.
"The year-long project has demonstrated that care homes are an essential part of an integrated health and social care system and they have an important role to play in training and developing an integrated workforce.
"We are delighted that the participants have agreed to continue to share their knowledge and we are in the midst of seeking additional funding to further this objective."
Each of the five care homes was the focus of a different activity.