News |
Monday, 23rd October 2017
The ESRC Festival of Social Science is back (November 4-11)
Showcasing and sharing the University's knowledge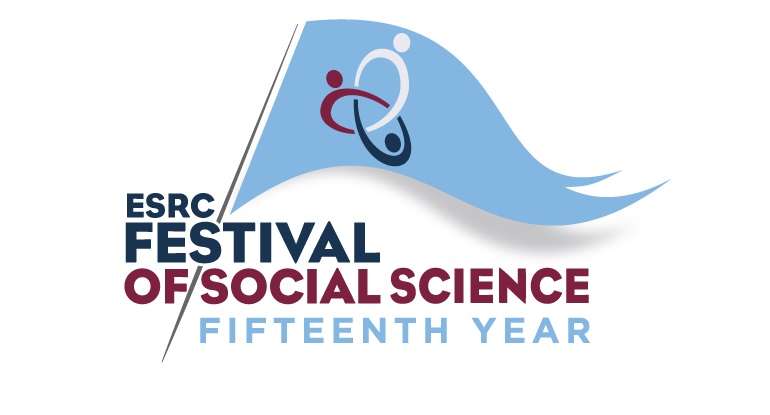 Events covering a range of topics from urban spaces to unworn clothes are featuring as part of the University's involvement in the ESRC Festival of Social Science next month.
Now in its 15th year, the festival provides an insight into the many ways in which social science research contributes to social, economic and political life across the City, region and beyond.
This year's festival runs from 4th November to 11th November and offers a range of free to attend events suitable for all ages and levels of interest. With 316 events across the UK, there is something for everyone.
Experts from Manchester Metropolitan University will be joined by researchers at The University of Manchester and University of Salford to deliver a host of exciting and innovative events during the week-long celebration.
Events
Over 40 exciting and engaging events are taking place in venues across the city in the Manchester strand of the festival. Academics from Manchester Metropolitan University have organised and are involved with a host of events across the city:
BMX and Skateboard Culture: Multi-use of Urban Space
04 November 2017
1:00 pm - 4:00 pm
Brooks Building, Manchester Metropolitan University, Manchester
Richard McHugh, from the University's Manchester Centre for Youth Studies, leads a panel discussion on 'street' riders in urban spaces as well as a photographic exhibition and film screening depicting the drivers and urban benefits of these cultures.
Toilet Tales
04 November 2017
1:00 pm - 4:00 pm
Sidney Street Cafe, Manchester
Dr Lisa Procter, Lecturer in Childhood Studies, leads a workshop for LGBTQI youth to create their own silly, serious, weird and wonderful stories about toilet experiences and issues of access – real or imagined.
Family Leave for the Self Employed
06 November 2017
12:00 pm - 5:00 pm
Faculty of Business and Law, Manchester Metropolitan University, Manchester
Organised by the Head of the Sylvia Pankhurst Gender Research Centre, Professor Julia Rouse, this round table discussion includes proposals for new maternity, paternity, shared parental and adoption leave rights for the self-employed.
Disability and Migration: Living on the Periphery of Society?
06 November 2017
3:00 pm - 6:00 pm
Brooks Building, Manchester Metropolitan University, Manchester
Join Dr Eva Duda-Mikulin, Senior Research Associate in Positive & Sustainable Communities, and consider how disability, migration activism and research inform policymaking in a time of austerity. Hear poetry, watch a film and discuss the two labels 'disabled' and 'migrant'.
Mapping the Irish Abortion Trails
07 November 2017
2:00 pm - 4:00 pm
Faculty of Health, Psychology and Social Care, Manchester Metropolitan University, Manchester
Senior Lecturer Dr Deidre Duffy leads a creative workshop focused on the journeys of women from the Republic of Ireland to England to access abortion services. Read more about her research here.
21st Century Man
08 November 2017
10:00 am - 4:00 pm
Business School, Manchester Metropolitan University, Manchester
Colleagues from across Manchester Metropolitan University will showcase their research at a one-day inter-disciplinary conference that will explore the challenges and complexities facing men in the 21st century. The topics debated will cover a range of themes on everything from hidden male voices to male childlessness; from youth loneliness and belonging to male victims of honour-based violence.
Crowd Safety and Psychology in Popular Events
08 November 2017
10:00 am - 4:00 pm
Manchester Metropolitan University, All Saint's, Manchester
Learn about the science of crowd psychology and how this is used to ensure safety at concerts, sports matches and festivals through demonstrations, games and virtual reality technology with Manchester Metropolitan University Crowd Science expert Marcel Altenburg.
From Anecdote to Evidence
08 November 2017
6:30 pm - 9:00 pm
MadLab, Edge Street, Manchester
Aimed at community or voluntary-led and small scale arts festival organisers, Senior Lecturer in Festival and Event Management Dr Louis Platt's event will offer insight into how to make sure your festival makes an impact on the place where it happens.
Good Care-Giving in Care Homes for Older People
09 November 2017
1:00 pm - 4:00 pm
Jean McFarlane Building, University of Manchester, Manchester
Professor Josie Tetley (Professor of Nursing - Ageing & Long-Term Conditions), Dr Kirsten Jack (Reader in Learning & Teaching Development) and Professor Alison Chambers (Pro-Vice Chancellor, Faculty of Health, Psychology & Social Care) will be leading a session on impacting, inspiring and informing the education and learning of care home staff. They will be reporting from the results of a national teaching care home initiative.
Green Drinks Manchester
10 November 2017
7:30 pm - 9:00 pm
Number 70, Manchester
Centre for Aviation, Transport and the Environment
Join the Centre for Aviation, Transport and the Environment's Graeme Heyes and Green Drinks Manchester as they present an evening of science and poetry with Sam Illingworth, demonstrating some of the leading social science research taking place in Manchester.
Mapping the Body: Body Scanning, Psychology and Fashion
11 November 2017
10:00 am - 2:00 pm
Manchester Art Gallery, Manchester
Psychology academics Dr Jenny Cole and Professor Sarah Grogan explore the links between fashion, fitness and body image in this fashion psychology event where participants will have the chance to see their bodies scanned in 3D.
Clothes Swap: Sharing the Stories of Your Unworn
11 November 2017
11:00 am - 2:00 pm
Manchester Art Gallery, Manchester
Manchester Fashion Institute's Dr Shuyu Lin, Dr Kathryn Brownbridge and Jayne Mechan encourage guests to bring an unworn piece of clothing to their Clothes Swap event and contribute to the 'story tree' as part of the Narratives of the Unworn project.
Identi-Tee: Exploring Identity through Creative Design
11 November 2017
1:00 pm - 4:00 pm
Manchester Fashion Institute, Righton Building, Manchester
Academics from the Manchester Centre for Youth Studies and the Manchester Fashion Institute run an event that brings together young unaccompanied asylum seekers, academics, and practitioners from national charity the Children's Society, for a creative arts event exploring the experiences of young people seeking asylum in Manchester.
Alternative Gardeners Question Time
09 November 2017
10:00 am - 2:00 pm
St Sebastian Community Centre, Salford
Academics from the University of Salford and Professor Carol Haigh from Manchester Metropolitan University's Nursing department will be sharing how gardening or 'Greencare' can improve health and wellbeing.
A full listing of events is available on the ESRC website.