News |
Friday, 1st December 2017
Drug research praised in HM Inspectorate report into New Psychoactive Substances
Substance Abuse and Addictive Behaviour group leading the way in increasing public and professional understanding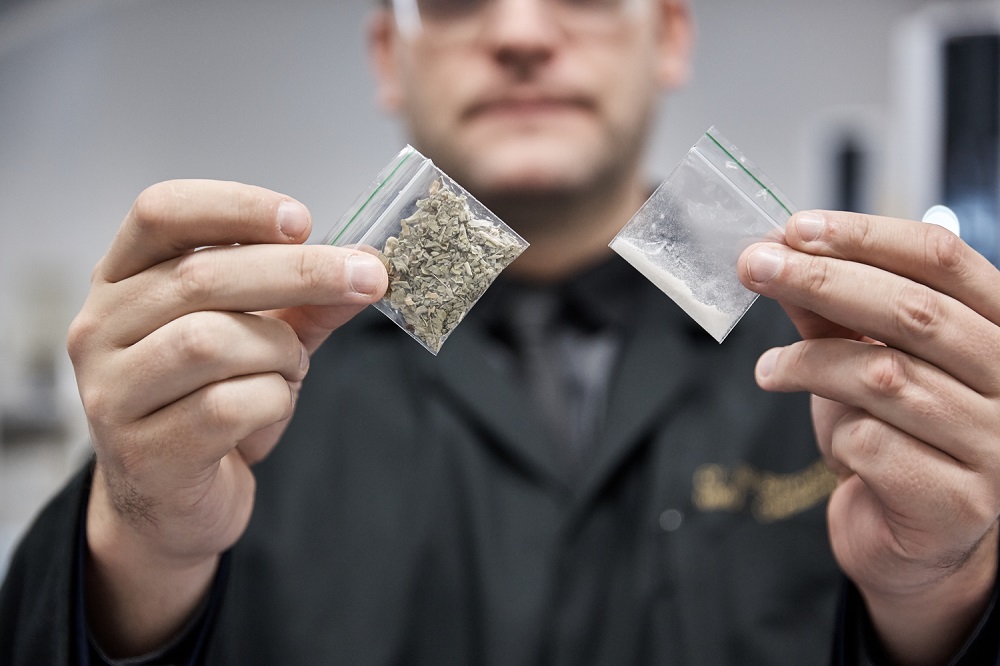 University research has featured prominently in a critical report into the probation service's response to the rapid growth of synthetic drug use.
The report by HM Inspectorate of Probation found that a lack of training and knowledge means that probation officers are not adequately assessing risks to children and others from offenders addicted to New Psychoactive Substances (NPS).
Manchester Metropolitan University's Substance Abuse and Addictive Behaviour research group has led the way over recent years in understanding harms to users and frontline services caused by the drugs and in analysing emerging market trends.
Research cited
Studies authored by Dr Rob Ralphs, Reader in Criminology, and Criminology colleagues Dr Paul Gray and Dr Rebecca Askew have included the scale of NPS use within prisons, and research commissioned by Manchester City Council into their use in the city both immediately before and after the 2016 Psychoactive Substances Act, which outlawed formerly legal highs. These studies were both referenced in the HM Inspectorate report.
Dr Ralphs also works with Dr Oliver Sutcliffe, Senior Lecturer in Psychopharmaceutical Chemistry, as part of the MANDRAKE (MANchester DRug Analysis and Knowledge Exchange) project.
Its recommendations has helped the council, combined authority and police to develop policy responses to the growth of Spice and other NPS in Manchester. Research is ongoing to monitor the impact of these measures. This was highlighted as a good practice model in the HM Inspectorate's report.
'Providing insight'
Dr Rob Ralphs said: "Our research and recommendations feature prominently throughout this important report. This includes providing insight into the routine abuse of the license recall system, highlighting the lucrative profit margins and illustrating how the non-detectability of these substances in mandatory drug tests acts as a key motivation for use.
"Our ongoing research into NPS use in Manchester and the recommendations that followed our initial 2016 study have helped shape Manchester City Council's integrated response. One of the key recommendations to emerge from this was the establishment of a Greater Manchester Local Drugs Information System.
"Both Dr Oliver Sutcliffe and I sit on the expert panel that was utilised to put out alerts about particularly potent batches of street spice in March and April, and a further warning on the emergence of crystallised synthetic cannabinoids mis-sold as crystal MDMA in June that led to the hospitalisation of 10 young people in Oldham. This warning system was highlighted as a model of good practice in the report."