VC Voice |
Friday, 5th May 2017
Congratulations to Greater Manchester's newly elected mayor
Vice-Chancellor Professor Malcolm Press welcomes Andy Burnham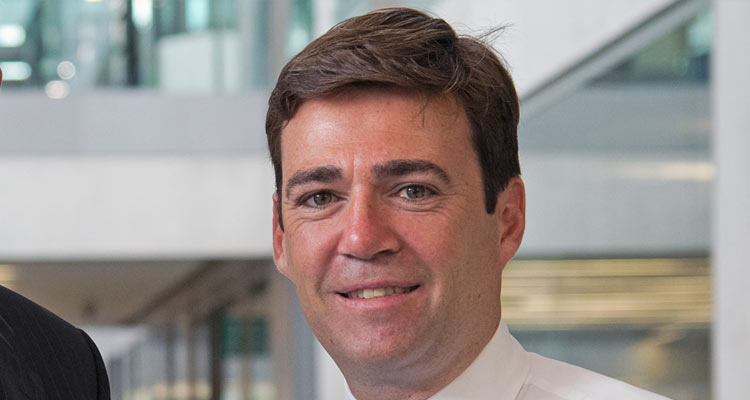 Dear Andy
Congratulations on being elected Greater Manchester's first Mayor. This is a unique moment and a fantastic opportunity for our city region.
I have enjoyed meeting you during the course of the campaign and Manchester Metropolitan was delighted to host different hustings events for our students, staff and for our partners in the business community.
Your campaign has focused on our younger people, the importance of broadening their horizons and thinking differently about how we open up new possibilities for them. Now that the campaigning and talking is over, it is vital that we all pool our resources, gather our ideas and give relentless focus to building opportunities for all our young citizens so that they can learn, grow and prosper in Greater Manchester.
As an institution we're very proud of the record that we have working with employers to create apprenticeships that deliver essential skills development and I'm excited about the ways in which we can take this even further with you.
We particularly welcome commitments to closing the skills gap and to enhancing educational and career opportunities for all. However, let's endeavour to avoid the trap of applying an artificial and outdated division between the technical route and the academic, which risks us continuing to divide our young people into those who will learn to labour and those who will learn to lead. Our degree apprenticeships offer something different through their combination of the professional and the academic, the theoretical and the practical.
We further welcome your enthusiasm for building on Greater Manchester's successful legacy in the creative industries and your frequent acknowledgement of the leading role that we play here. We worked alongside your colleagues on the Combined Authority to develop our vision for the International Screen School Manchester, a world-class learning and research hub. Your support was much appreciated and we look forward to exploring further partnerships around the world.
Greater Manchester's pole position in delivering health and social care integration is an enormous challenge and an awesome responsibility. Our own investment in this area reflects the high priority that we attach to supporting the development of new skills that the health and care sector requires.
These are some of the immediate areas where we can work together.
Finally, other cities around the country have also elected their new Mayors this week. The success of these new positions will depend hugely on the ways in which they work in harmony with key industries and institutions to build a brighter vision. Partnership is at the core of our strategy, so wanted to make this open and generous offer to extend to you and your team the close relationships we enjoy with the existing bodies of the city region.
These are truly exciting times for Greater Manchester and we very much look forward to working together to make a success of our opportunity.
Best wishes
Professor Malcolm Press
Vice-Chancellor