News |
Tuesday, 12th March 2019
Open call: Let the Artists in! at Manchester Metropolitan University Special Collections
Manchester Metropolitan University is please to present an exciting opportunity for UK-based poets.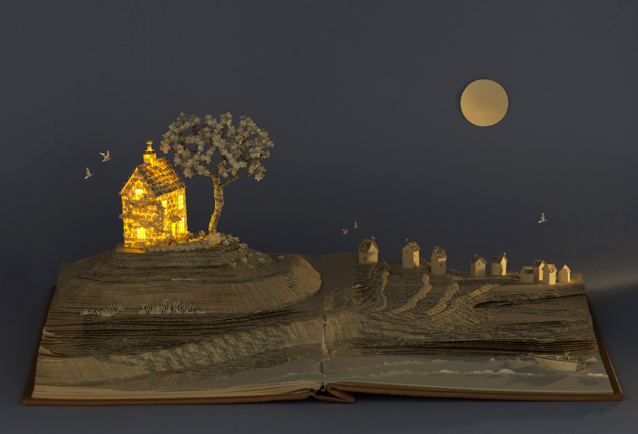 Let the artists in! is a project from First Draft, which commissions brand new work inspired by collections in museums and libraries across the north of England. Let the artists in! is generously supported by Arts Council England and The Writing Squad.
As part of Let the artists in!, Manchester Writing School and the Manchester Poetry Library are excited to be offering three spaces on a programme for poets who would like to—but have never been—a poet-in-residence. The programme consists of
a short residency at Manchester Metropolitan University Special Collections
a fee of £500
one day of training with Malika Booker (poet and lecturer at the Manchester Writing School), Louise Clennell (Education & Outreach Officer at Special Collections) and Dr Martin Kratz (Manchester Poetry Library) on everything that being a poet-in-residence involves—from object handling and negotiating fees to creatively responding to holdings
the opportunity to explore and respond to materials from Special Collections through either writing an artistic commission or running a creative writing workshop open to the public
The training will be held at MMU Special Collections on the 18th May. The residents will need to complete their chosen activity (artistic commission or workshop) by the 23rd June, and should factor in time to visit the museum at least once independently in their own time. We are able to support travel and accommodation where necessary.
To apply, please submit an expression of interest including a cover letter, CV and a sample of your work (no more than three pages of A4) before the 5th April 2019. Please send submissions by email to poetrylibrary@mmu.ac.uk with the subject header 'Let the Artists in!'. The chosen poets will be contacted on the 19th April 2019.
Terms and Conditions
General
The 'Let the Artists in! at Manchester Metropolitan University Special Collections' programme ('the Programme') is open to anyone aged 18 or over who is not excluded by these Terms and Conditions. There is no upper age limit for entry.
Members of Manchester Met staff (who may also be students) and their spouses are excluded from being eligible to enter.
The deadline for entries is 5pm (UK time) on 5th April 2019. Expression of interest received after this deadline will not be considered.
Applicants must submit an expression of interest including a cover letter, CV and either a sample of your work (no more than three pages of A4) or a link to work published online.
Applications will be accepted only by email.
Amendments cannot be made to expressions of interest after they have been submitted; poems cannot be amended, corrected or substituted.
Manchester Met reserves the right to disqualify any application if it has reasonable grounds to believe that the entrant has breached any of these Rules.
Manchester Met cannot accept any responsibility for any damage, loss, injury or disappointment suffered by any applicant to the Programme.
Manchester Met will act in accordance with current UK data protection legislation in relation to your personal data.
Judging
A selection panel representing the organisations involved in the Programme (First Draft and Manchester Met) will select three successful applicants.
The selectors' decisions are final, and no correspondence about their decisions will be entered into.
About First Draft
For the last five years, we have hosted regular cabaret-style events across Manchester. Our 'Let the artists in!' project has allowed us to expand our reach across the north of England, and we are delighted to have partnered with a range of fantastic museums, libraries and archives. We aim to provide a space for writers and performers of all kinds to test out new ideas, and bring artists into unusual spaces to bring cultural and heritage collections to life for new audiences.
About Manchester Metropolitan University Special Collections
Special Collections is an accredited university museum holding art and design related collections and archives. We support teaching, learning and research at Manchester Metropolitan University. Free and open to all.
About the Manchester Writing School
Established in 1998 within the Department of English at Manchester Metropolitan University, the Manchester Writing School is a thriving centre of creative excellence. The School hosts an ambitious suite of degree programmes and short courses, a vibrant series of public reading events, a leading programme of outreach activities, a major international writing competition and an annual festival of children's literature.
About Manchester Poetry Library
In 2020, Manchester Metropolitan University will open the North West's first public poetry library. The mission of Manchester Poetry Library is to widen access to poetry and to support the creation and performance of new writing at every level from primary school to professional publication.