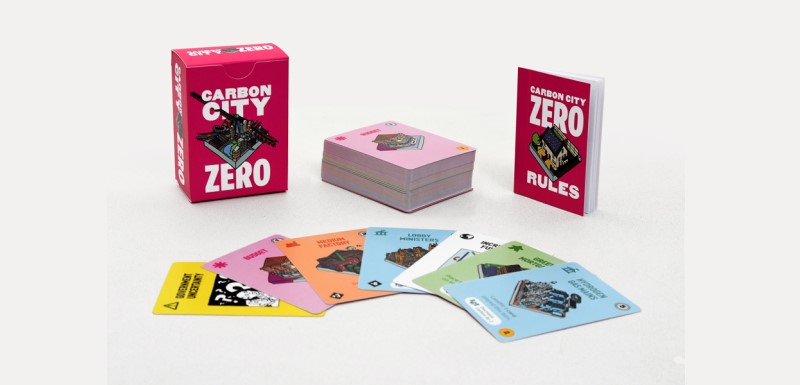 A card game where the aim is to become Britain's first zero-carbon city has been launched by climate change charity 10:10 and researchers at Manchester Metropolitan University.
Created to deepen engagement with tackling climate change, Carbon City Zero is a deck building game based on the real life challenges involved in cities looking to reduce their carbon output to zero.
In this multiplayer game, players act as city mayors in a race to become Britain's first zero-carbon city.
Game design expertise
It was designed by Dr Sam Illingworth, Senior Lecturer in Science Communication, and Dr Paul Wake, Reader in the Department of English, who both specialise in table-top games at Manchester Metropolitan with their Manchester Games Studies Network.
The game was funded by the UK Energy Research Centre (UKERC), with Dr Illingworth, Dr Wake and 10:10 tapping into UKERC's national network of experts to help develop the game.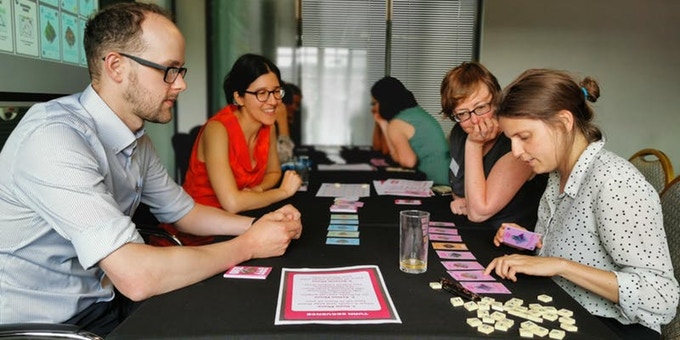 Fun and meaningful
Dr Illingworth said: "We really enjoyed this process of designing this game.
"We wanted to create something that would enable people to engage in dialogue around the subject in a fun, but also meaningful way.
"The topic seemed quite daunting at first, but after listening to several different audiences and stakeholders it was clear that there was definitely an enjoyable gaming experience to be found."
Cutting carbon output to zero
To win Carbon Zero City, players must navigate the financial and environmental trade-offs associated with developing certain aspects of their city, doing all they can to cut their carbon output to zero.
Players can invest in cards that will help cut carbon, but others drawn will set them back, making winning the game reliant on both strategy as well as luck.
Cards like 'clean electricity' cost more than carbon intensive industry cards like 'large factories' and there's always a risk of drawing 'snag' cards which clog up decks like 'public apathy' or 'poor communication'.
Carbon City Zero's 100 full-colour poker sized cards were illustrated by independent artist Tony Pickering and 10:10's graphic designer Matt Bonner.
Trade-offs and decisions
Neil Jones, Project Manager at 10:10 Climate Action, said: "2019 saw city councils across the UK racing to declare climate emergencies. But what comes next is another story.
"The best thing about this game is that it gets people talking about the real life trade-offs and decisions that we'll need to make to follow through on these declarations.
"Our hope is that Carbon City Zero helps to inspire another race but this time the finish line represents collective practical action on climate change in cities."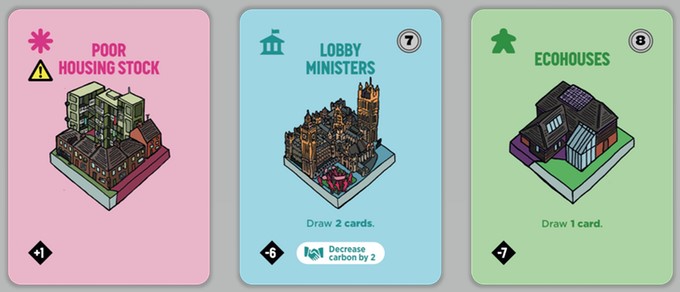 Crowdfunded copies
People can get their hands on a copy by supporting the project on crowdfunding website Kickstarter until October 20.
Buyers can pledge from £12 to over £200, depending on the rewards they want.