Dr Iestyn Barr warns of the impacts of volcanically triggered floods and lahars in IPCC report 
A major UN report addressing the latest climate change threats has been informed by expertise from a Manchester Metropolitan University researcher.
The Intergovernmental Panel on Climate Change (IPCC) report warns of the devastating effect climate change is having on the world's oceans and frozen regions. Its release comes just days after people in 150 countries participated in a global climate strike over concerns of an increasingly warming planet.
Devastating impacts
Dr Iestyn Barr, Senior Lecturer within the Faculty of Science and Engineering at Manchester Metropolitan University, and co-author of chapter two of the report, The Ocean and Cryosphere in a Changing Climate: High Mountain Areas, warned of the future risks volcanically triggered floods and lahars pose as global temperatures climb.
He said: "Volcanic floods and lahars are floods and debris flows that result from snow and ice melt during volcanic eruptions.
"Generally, climate change will gradually reduce the risk from floods and lahars, since the amount of snow and ice globally is gradually decreasing as the climate warms. However, volcanically triggered floods and lahars will continue to occur, with devastating impacts in some cases, even as the climate warms."
According to the IPCC, in 2010, almost 10% of the global population lived in high mountain regions, with millions of others living close by and affected by changes in the mountain cryosphere.
Iestyn continued: "Floods, and particularly lahars, are some of the most destructive and devastating impacts of volcanic eruptions. A notorious example occurred in 1985, when an eruption of glacier-clad Nevado del Ruiz (Colombia) generated a lahar that killed more than 23,000 people. Since this time, many more people have moved to live worryingly close to glacier and snow-clad volcanoes."
One billion people affected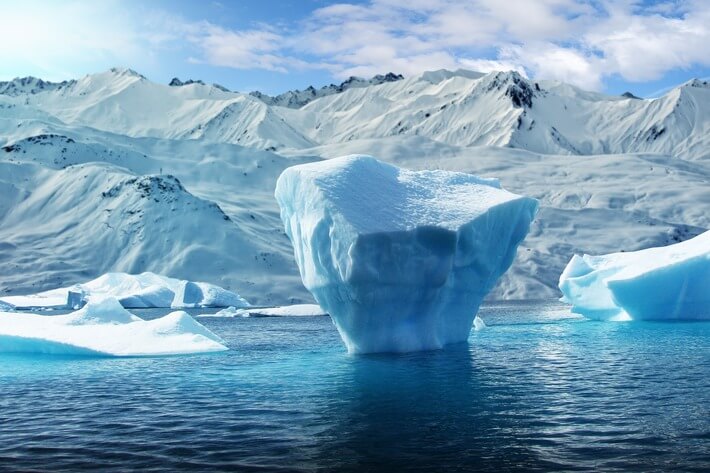 Compiled by a body of the UN's top scientists, the report stated one billion people will be affected by the consequences of climate change by 2050.
Focusing on the ocean and the cryosphere, which includes snow and glaciers, scientists have highlighted the hazards humans will face in the future if the climate continues to change at the current rate. Threats include coastal flooding and mudflows in mountain areas, all as a result of snow and ice melting, and rising sea levels.
Dr Iestyn explained: "The importance of this report is that it focuses specifically on two key components of Earth's system, the ocean and the cryosphere, both of which are essential to humans.
"The ocean regulates global weather patterns and heat distribution. It also plays a fundamental role in gas exchange with the atmosphere, and provides a livelihood for many communities worldwide.
"The cryosphere is a source of freshwater to more than a billion people and acts as a regulator of global climate."
Those most likely to feel the severe effects of the climate crisis include individuals living in low-lying coastal towns and mountain regions, although no part of the world will be entirely spared unless the climate it stabilised.
Scientists involved are now saying pressure on politicians is crucial to ensure immediate cuts on carbon emissions are made, in hopes that some of the worst impacts can be avoided.