Dr Carly Jim spoke about neurofibromatosis type 1 and the ethical dilemmas of genomic testing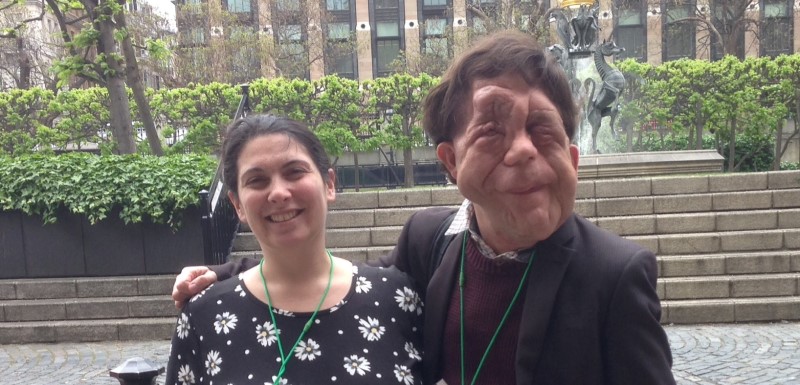 A lecturer who specialises in chronic conditions has appeared in a BBC documentary to discuss the genetic condition NF1 in the context of eugenics.
Dr Carly Jim, Senior Lecturer in Psychology, features in the second episode of a two-part BBC Four documentary called Eugenics: Science's Greatest Scandal, which examines eugenics, its history and its future.
Eugenics is the idea that humans can be 'improved' by selective breeding, in part by segregating and sterilising certain groups, a philosophy that infamously fed into Nazi Germany's twisted ideology.
Neurofibromatosis
In the BBC show, presenter and disability rights activist Adam Pearson meets Dr Jim to discuss neurofibromatosis type 1 (NF1), a multisystem genetic condition that both he and Dr Jim's daughter have and which is characterised primarily by changes in skin colour and the growth of benign tumours along the nerves of the skin, brain and other parts of the body.
The psychology lecturer was able to draw on her work that specialises in people's experiences of chronic conditions and in developing tools to improve people's health-related quality of life, as well as her experience as a trustee of the Childhood Tumour Trust.
Important to be involved
Dr Jim said: "It was extremely important for me to be involved in this programme as I wanted to ensure that the message was put across that to view people with genetic conditions as a sum of their medical concerns is to miss out on the whole person.
"As medical sciences develop, people are faced with an ethical dilemma where genetic testing is concerned, particularly in respect to pre-implantation genetic testing and abortions, I am often asked what my view on this is and my truthful answer is that it is not my choice to make, it is up to the individual person.
"Everyone's experience is different: a person with NF1 who has experienced many complications may not wish to pass on the condition to their offspring but on the other hand another person may say that their experience of having NF1 is what makes them unique, despite their health concerns and that their unborn child has as much right to life as anyone else.
"What I can say as a researcher is that genetic advances allow for some degree of choice and it is important that people are given the appropriate level of genetic counselling to make an informed choice.
"Simply put, what this programme shows is that people with NF1 are still children, despite their medical battles and that the greatest gift we can give them is acceptance over their condition so that they can meet other children like them."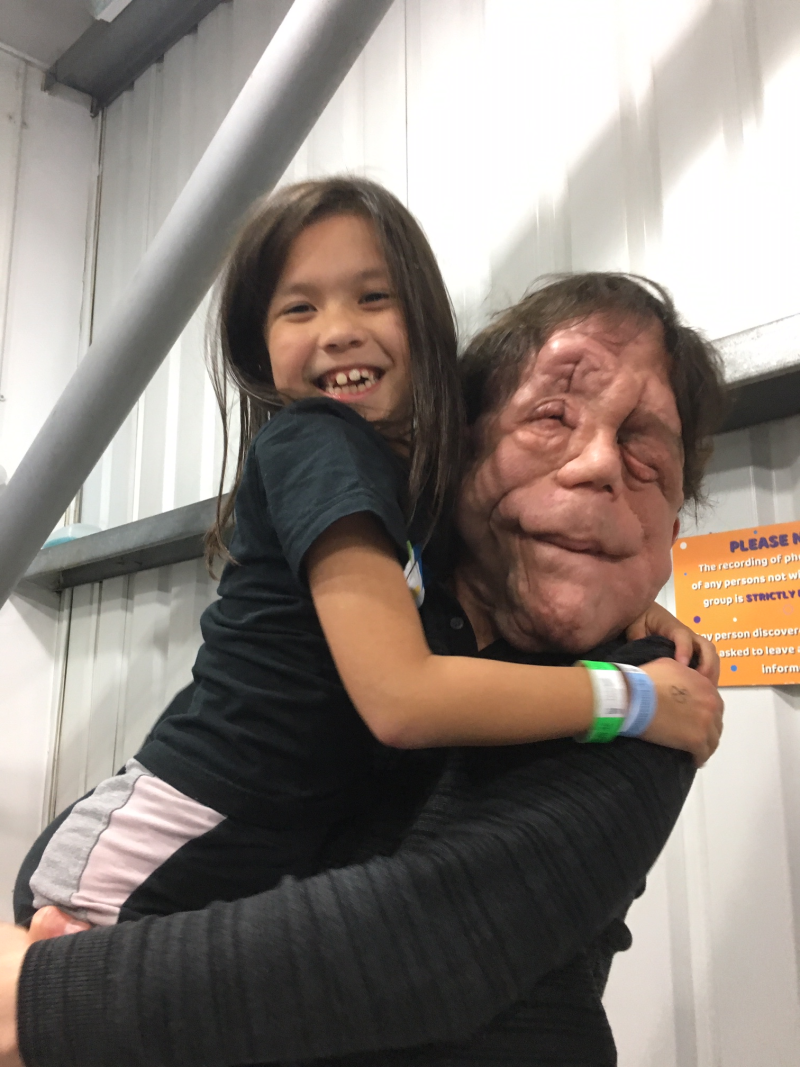 Empowering children
Dr Jim added: "My research with the NF File (a customisable information sharing resource) is all about empowering children with NF1 and with the support of the Childhood Tumour Trust we are able to run many events, including residential camps for teenagers, that enable the children to connect and build friendships with others with NF1.
"As a mother to a beautiful, wonderful child with neurofibromatosis type 1, I can honestly say that I am a better person, researcher and programme lead as a result.
"My experiences with my daughter, and the other young people the Childhood Tumour Trust supports, have directly impacted on my sense of responsibility towards students with disabilities and mental health concerns, and drives me to ensure that they have the very best learning experience we are able to provide for them."
BBC
The first of the two episodes of Eugenics: Science's Greatest Scandal was broadcast on Wednesday last week and the second will be aired tomorrow (October 10).
Summarising Dr Jim's episode, Paul Sen, creative director at independent production company Furnace TV that made the programme, said: "The presenters ask if eugenic-style attitudes towards the poor and disabled continue to shape today's society and explore if breakthroughs in medicine, such as screening and gene editing, will combine with prejudice against the disabled to bring a form of eugenics back.
"They weigh the undoubted benefits of modern medicine with the possibility of their misuse in the name of human enhancement."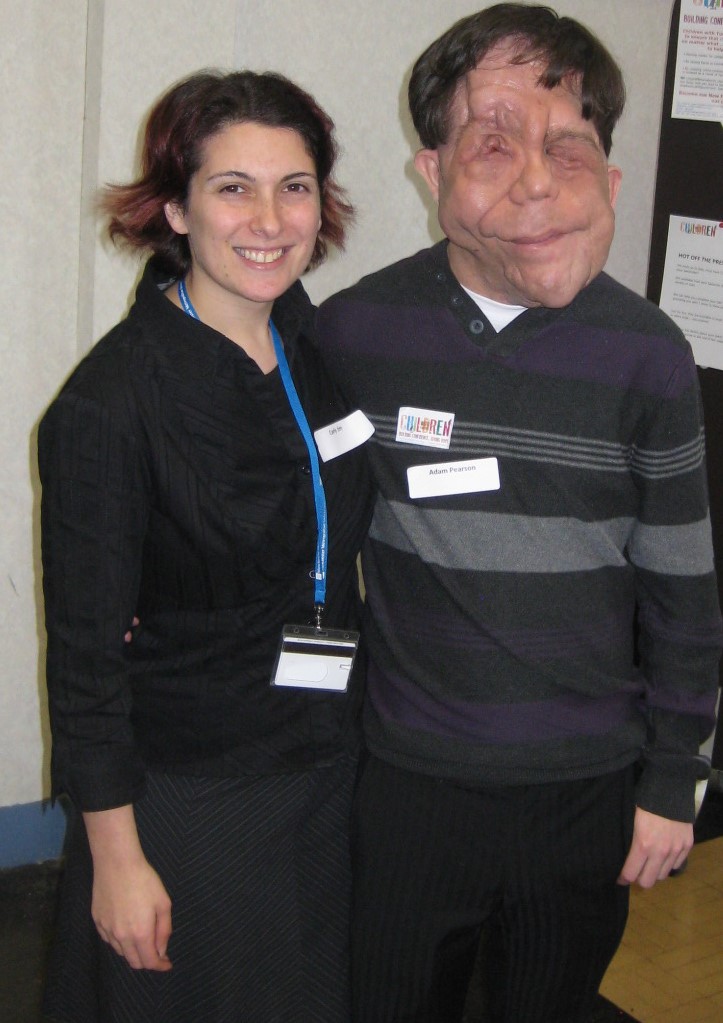 Genetic condition
Neurofibromatosis type 1 affects one in 2,700 people in the UK and is more prevalent than cystic fibrosis, Duchenne muscular dystrophy, and Huntington's disease combined.
There is no cure and treatment involves regular monitoring and treating any problems that arise.
It is a genetic condition which means it can be passed on from a parent to a child and in about half of all cases involves a new mutation.
NF1 is a variable condition which means that some people may only have it mildly where as others may have it severely with a number of associated complications, some of which may be life threatening.