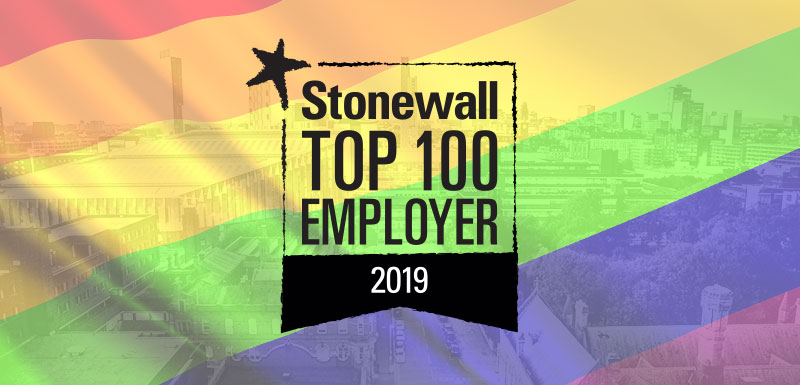 January
As retailers struggled with falling sales on the High Street, a new government report outlining radical new approaches to supporting the transformation of high streets and town centres was released featuring expertise from Manchester Metropolitan experts, offering new hope and insight.
Manchester Metropolitan University's provision of further education and skills was rated as outstanding by the UK's education regulator. Following an inspection in November 2018, the Office for Standards in Education, Children's Services and Skills (Ofsted) published a new report grading the University's delivery of its further education and skills provision as outstanding.
Manchester Metropolitan University was once again named as one of the UK's most inclusive employers for lesbian, gay, bi and trans staff. The University was ranked 22nd in the Stonewall Top 100 Employers list – and for the first time it was awarded Top Trans Inclusive Employer status.
February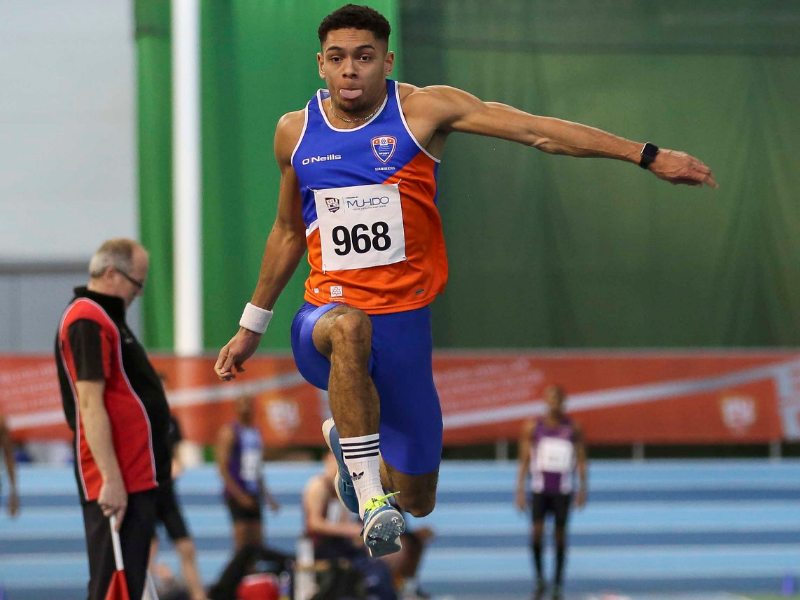 The winners of the 10th anniversary Manchester Fiction Prize and Poetry Prize were announced: authors Gabriel Monteros and Molly Underwood picked up this year's coveted honours. Organised by the Manchester Writing School at Manchester Metropolitan University, the Fiction Prize and Poetry Prize make up the Manchester Writing Competition – the UK's biggest prize for unpublished writing.
Just six minutes of exercise a week can help women prevent fragile bones caused as a result of the menopause, new Manchester Metropolitan exercise research suggested.
More than 60 Manchester Metropolitan student athletes headed to Sheffield to take part in the 10th annual British University and Colleges Sport (BUCS) Nationals tournament. They joined around 6,000 students to descend on the city for the three-day competition, all hoping to take home one of 60 highly coveted medals across eight different sports.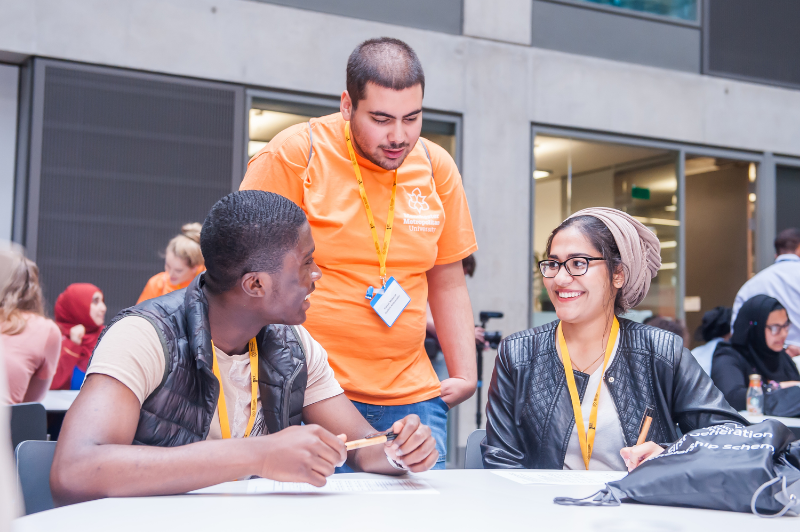 Manchester Metropolitan was named as one of the leading universities for the inclusivity of disadvantaged students currently under-represented in higher education. According to data published by the Higher Education Statistics Agency (HESA), the University was exceeding the benchmark for the number of pupils that come to the University from state schools and the lowest university participation postcode.
See here for: