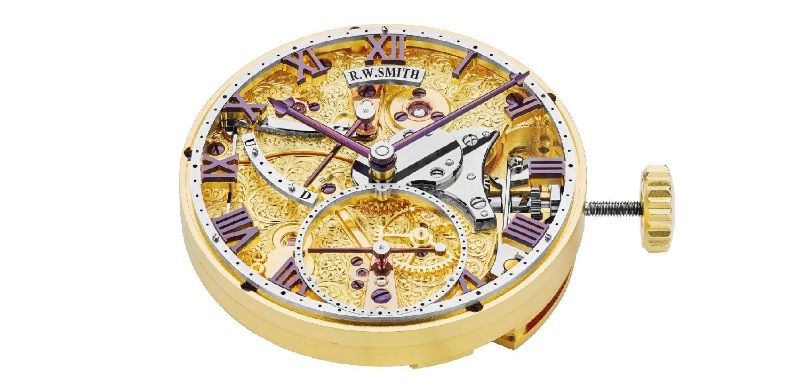 March
As a leading provider of Degree Apprenticeships, Manchester Metropolitan celebrated National Apprenticeship Week by bringing the University's apprenticeship community together to celebrate the programmes' impact on individuals, employers and the economy.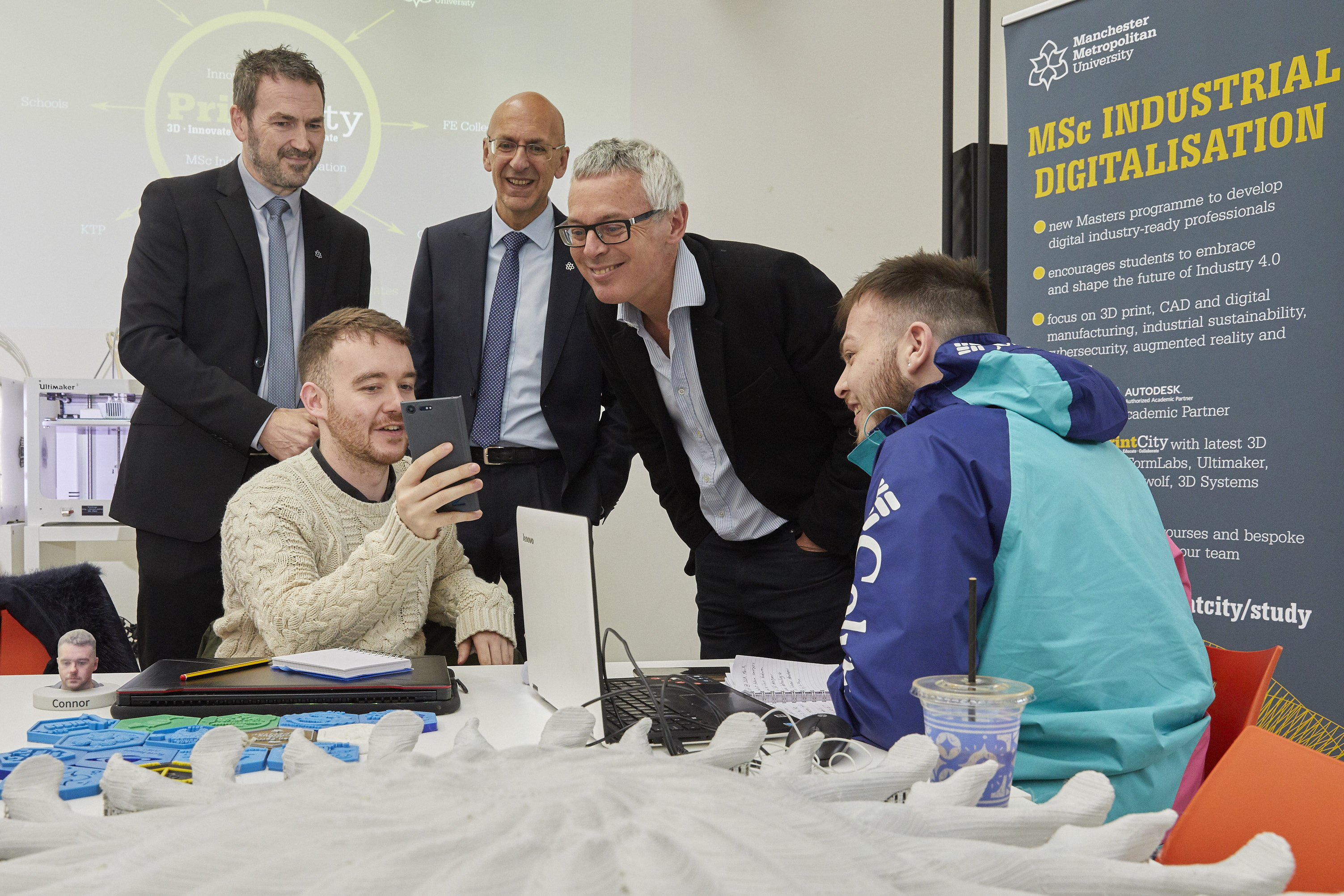 Manchester Metropolitan welcomed the Permanent Secretary of the Department for Education to learn about the University's innovation in education delivery. Jonathan Slater (pictured above), who is the senior civil servant for the Department for Education (DfE), was welcomed to the University taking a tour of PrintCity, meeting degree apprentices and their employers, and learning about Manchester Metropolitan's creative industry leadership.
Nursing at Manchester Metropolitan University was shortlisted for three Student Nursing Times Awards 2019.
No one type of exercise is more beneficial than any other to maintain physical performance as we age, according to research at Manchester Metropolitan University.
A professor at Manchester Metropolitan examined how global flights will impact on climate change goals as part of the UK's draft Aviation 2050 strategy.
The University launched its plans to develop a Hydrogen and Fuel Cell Strategy for the region during the Greater Manchester Green Summit in March.
Sir Martin Narey, the former head of prisons and children's charity Barnardo's, lauded the University's Policy Evaluation and Research Unit (PERU) during his inaugural lecture as Visiting Professor. Sir Martin hailed PERU – a multi-disciplinary team who specialise in evaluating projects and programmes and advising on the development of evidence-informed policy – for its expertise in improving public policy.
April
The 'perfect watch' that never loses time thanks to nanotechnology was explored in a new partnership between university researchers and the world's leading independent watchmaker, Roger W Smith. Researchers from Manchester Metropolitan and British horologist Smith began to look at how to create a timepiece that never needs servicing and will always keep time through the use of next-generation materials.
Criminologists Professor Hannah Smithson and Dr Deborah Jump weighed up the evidence on whether boxing can help to turn young men away from violent crime.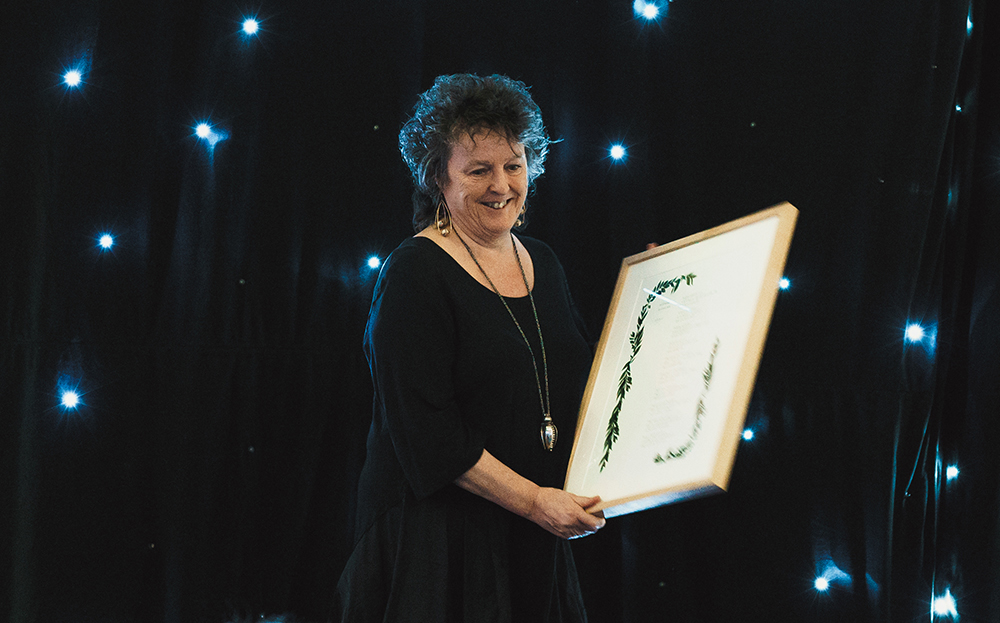 The University held a special event to mark the Poet Laureateship of Professor Dame Carol Ann Duffy (pictured above) and highlight the success of the world-renowned Manchester Writing School.
Innovative technology including robots, smart products, 3D printing and hydrogen fuel cells were on show at the UK's largest Industry 4.0 gathering as Manchester Metropolitan demonstrated its role at the heart of next-generation technologies. While MSc Industrial Digitalisation student Elen Parry reflected on her masters course and how the skills its teaches is bridging the Industry 4.0 skills gap.
An escape room-style challenge designed by the Faculty of Education to help children overcome their fear of maths won the prestigious Guardian University Award 2019 for Teaching Excellence.
Research led by Manchester Metropolitan, supported by the UK Space Agency, the European Space Agency (ESA), the National Aeronautics and Space Administration (NASA) and the German Aerospace Center (DLR), was launched to investigate whether spinning people in a centrifuge maintains muscle strength, to help with future missions to the Moon or Mars, and help healthcare back on Earth.
A life-saving skills training event was hosted by a nursing student to help people deliver basic vital care in critical situations. Student Natalie Brookes hosted the event in memory of a woman who tragically died from cardiac arrest in her home town, Hyde, earlier in the year.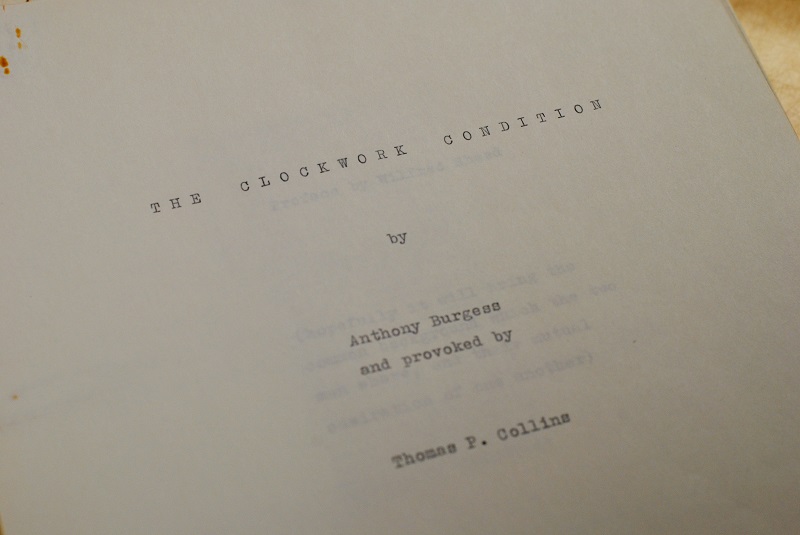 A never-before-seen 'sequel' to A Clockwork Orange was unearthed in the archives of its author, Anthony Burgess, by Andrew Biswell, Professor of Modern Literature at Manchester Metropolitan University and author of a biography of Burgess. The discovery attracted global attention.
See here for: