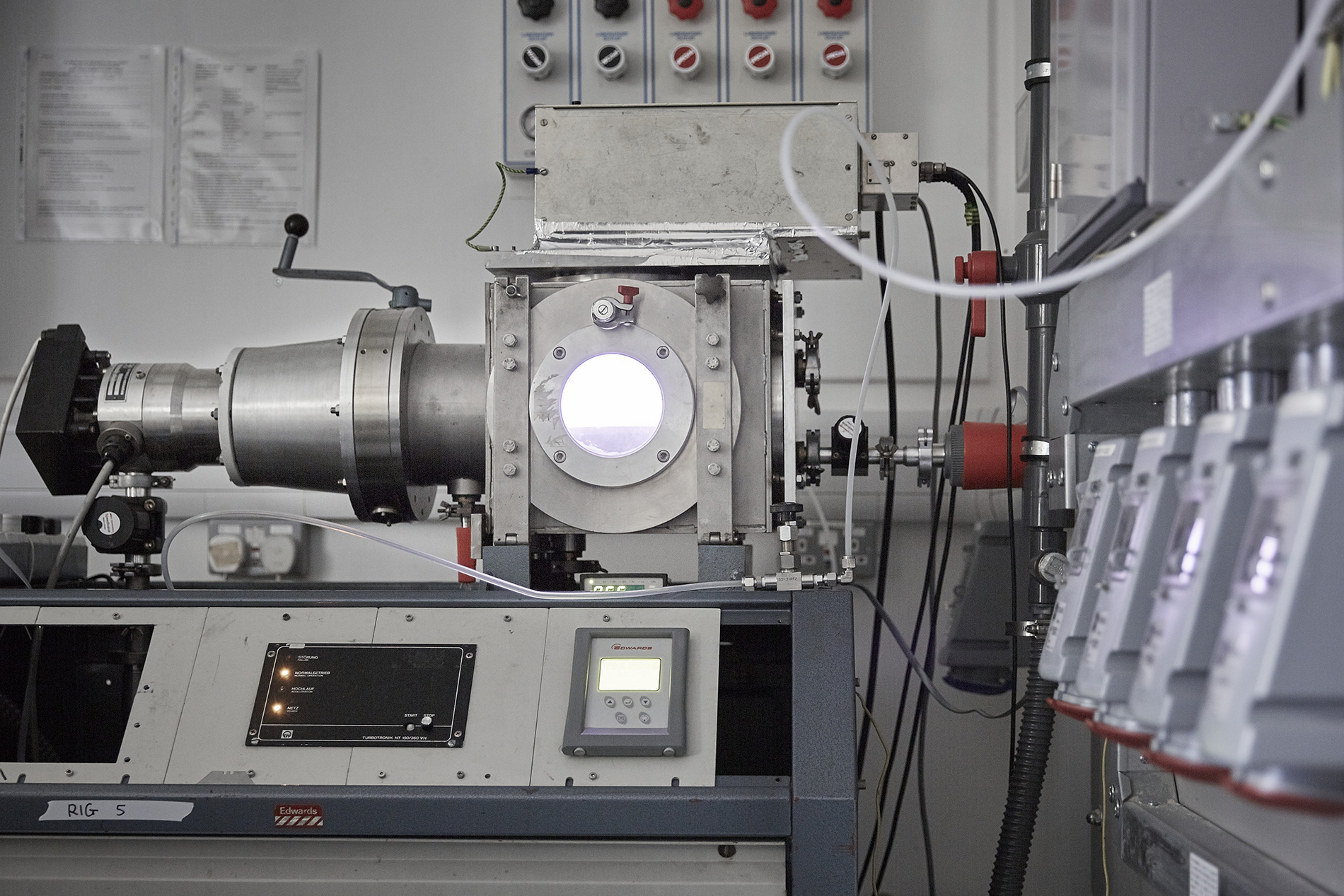 A £4 million technology hub for Manchester companies to create the next generation of carbon-neutral hydrogen fuel cells is being launched at Manchester Metropolitan University.
The Manchester Fuel Cell Innovation Centre (MFCIC) will house the latest equipment for SMEs to develop hydrogen fuel cells to create green and emission-free energy, powering everything from our homes to our cars.
The Centre has been awarded £1.6 million from the European Regional Development Fund for state-of-the art equipment currently unavailable to the city's buoyant low-carbon SME sector. The University will fund the remaining cost.
MFCIC will produce advanced materials for fuel cells and next generation energy storage, utilising nanomaterials and 3D printing for example, and plan hydrogen and fuel cell infrastructure for the region.
Low-carbon energy
It will speed up the research and development of the high-tech fuel cells – which convert hydrogen into water and oxygen to produce electricity – to accelerate testing, prototyping, scale-up for industry and create routes to market.
MFCIC builds on the establishment of the Greater Manchester Hydrogen Partnership (GMHP), which Manchester Metropolitan launched in 2013 as a venture between academia, industry and government.
It will also draw on expertise in the University's Faculty of Science and Engineering and the SME-focused Centre for Enterprise.
Dr David Lambrick, Interim Pro-Vice-Chancellor for the Faculty of Science and Engineering, said: "This is truly a ground-breaking initiative to drive forward innovation in our SMEs, develop emission-free energy and firmly position Manchester as a worldwide centre of excellence in fuel cells.
Nanomaterials
"The big challenge for the 21st century is how we create a sustainable future while meeting demand for energy, which will only continue to rise in the coming years."
He added: "Fuel cells are a fundamental part of the hydrogen economy and what we have at Manchester Metropolitan is the expertise in advanced materials, nanotechnology, smart grid technology and business development.
"We now have the MFCIC to break down the barriers for hydrogen-focused SMEs to access the technology to make the next generation of fuel cells to become a reality."
It is a key market that will help transform Manchester into a global fuel cell leader. Currently, 2,043 companies provide low-carbon environmental goods and services in Greater Manchester, employing 38,000 people.
Global hub
The global fuel cell market is projected to grow by 10% over the next eight years. There are key government-backed hydrogen fuel cell projects in the UK, Japan, USA and Germany and major car manufacturers continue to refine new models of hydrogen fuel cell vehicles.
Initially, the Centre will work with 50 Manchester-based SMEs over a three-year period. The project begins in December with engagement of researchers and SMEs, and the facility will be fully operational by December 2017.
Amer Gaffar, MFCIC Partnership Director, added: "This is very timely for Manchester with UK hydrogen infrastructure continuing to grow. Our aim is to provide the correct conditions for SMEs in the sector to develop new technology but also provide the space and support for new start-up companies to flourish."
In addition, MFCIC will continue the outreach work of GMHP, engaging with regional schools to promote hydrogen science and new generation technologies.
Hydrogen
Unlike internal combustion engines, the fuel in a hydrogen fuel cell is not combusted, instead energy is released electrocatalytically. Fuel cells generate clean and efficient electricity by creating an electrochemical reaction in which hydrogen-rich fuel combines with oxygen to form water.
Hydrogen can come from two sources: it is either produced from fossil fuels, like natural gas, or renewable carbon-neutral sources, such as wind and solar power.
If the hydrogen is produced from wind or solar, for example, then hydrogen fuel cells produce carbon-neutral and emission-free energy. If the hydrogen is produced from fossil fuels, the high-efficiency and the lack of combustion still produce lower emissions.
Research
Much of the anticipated work for SMEs will be the rapid development of prototyping to test and re-test new designs to increase efficiency and reduce cost.
The new MFCIC equipment will enable:
• Replacement of platinum in fuel cell electrodes
• Development of catalytic materials for gas reforming of hydrogen
• Development of sensors and diagnostics for performance monitoring
• Nanomaterials
• Ink-jet printing of graphene
• Production of hydrogen from oxygen and water with new catalytic surfaces
• Analytical tools
• 2D materials
• Silicone technology
• Commercialisation
Much of the work is already taking place at Manchester Metropolitan, such as the 3D printing of graphene batteries for energy storage.
________________________________________
NOTES FOR EDITORS
For more information, or to speak to the MFCIC directors, please contact:
Chris Morris, Press Officer, Manchester Metropolitan University
Email: c.morris@mmu.ac.uk Tel: 0161 247 2184 Mob: 07734 689358
European Regional Development Fund
The project is receiving up to £1.6 million of funding from the England European Regional Development Fund as part of the European Structural and Investment Funds Growth Programme 2014-2020. The Department for Communities and Local Government (and in London the intermediate body Greater London Authority) is the Managing Authority for European Regional Development Fund. Established by the European Union, the European Regional Development Fund helps local areas stimulate their economic development by investing in projects which will support innovation, businesses, create jobs and local community regenerations. For more information visit https://www.gov.uk/european-growth-funding.