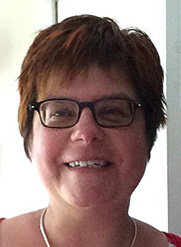 The International Convention on the Elimination of All Forms of Racial Discrimination (ICERD) is the oldest of the post-war UN international human rights treaties. It was drafted and adopted in the 1960s, and was widely seen at the time as an international statement against apartheid and colonialism.
In April, Manchester Law School's Dr Annapurna Waughray travelled to Myanmar (formerly Burma) with Dr David Keane of Middlesex University to meet with non-governmental organisations (NGOs) and activists in Yangon to discuss the ICERD and the possible ratification of the convention by Myanmar.
Waughray and Keane recently co-edited a book on the ICERD – set for publication in November by Manchester University Press – to mark its 50th anniversary.
Advocating the ratification of ICERD by Myanmar is not straight-forward. Historically, Myanmar/Burma has emphasised the elimination of racial discrimination as central to the work of the United Nations. However, historic parallels do not make for compelling arguments that Myanmar should ratify the treaty today. What emerged in both the meetings with NGOs was the need to identify what ICERD might mean for contemporary Myanmar.
Waughray and Keane are currently drafting a report entitled 'Towards Ratification of ICERD by Myanmar' with the support of the ICJ and the OHCHR with the contributions and inputs of NGOs and other groups on the priorities for Myanmar.